Once upon a time, cultural life in Moscow died in the summer. Lucky souls with dachas spent long weekends out of the city, digging in the garden, grilling shashlyk and cooling off in the local swimming hole. Even luckier souls went south with the kids and grandparents. Theaters closed their doors. Dance and opera troupes left for tours abroad. Culture dozed.
Not anymore. July is packed with music festivals and events for every taste and budget — even for those with no entertainment budget at all.
Nashestviye 2015

With the participation of groups like Aria, B-2, Spleen, Brainstorm, and many others, Russia's main rock 'n' roll forum looks set to rock the country for the 15th year in a row.
When: July 3-6, 10 a.m.
Where: Bolshoye Zavidovo, Tver region.
How much: 1,800-22,000 rubles ($32-394)
Contact: nashestvie.ru; nashestvie_torg@mail.ru
Back to the '60s

If you have a longing for pouffy hair, tight jeans and early rock 'n' roll, this is the festival for you. The group Bravo will provide the music, and you can buy vintage duds at the door.
When: July 4, noon
Where: Krasnaya Presnya park, 5 Mantulinskaya Ulitsa. Metro Vystavochnaya.

How much: 1,500-2,000 rubles ($27-36)
Contact: 499-256-1302
Placebo

Heavy and melancholy, Placebo brings its punky, gothy, glammy show to Moscow, still led by charismatic lead singer Brian Molko, with his indescribable and absolutely unique voice.
When: July 4, 8 p.m.
Where: Green Theater, Gorky Park, 9 Krymsky Val. Metro Park Kultury.

How much: 2,500-3,500 rubles ($45-63)
Contact: 495-236-2716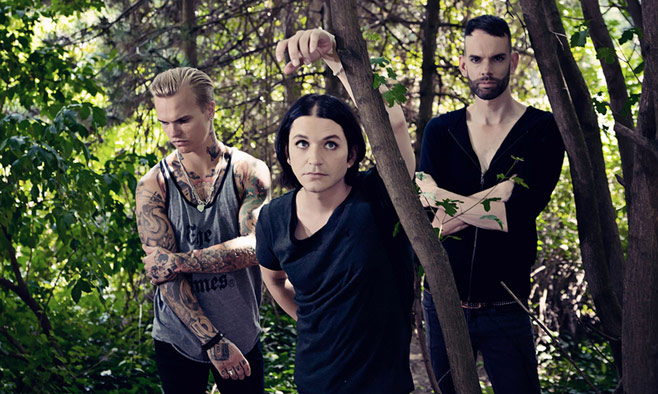 Heiko Laschitzki
London's popular Placebo band brings their music to Gorky Park in July.
Ildar Sh

Ildar Sh plays music on the hang drums, producing a seductive sound that is exotic to the Russian ear. He brings his unexpected and dreamy combination of voices, instruments and music to Moscow.
When: July 5, 4 p.m.
Where: Artplay Design Center, 10 Nizhnyaya Syromyatnicheskaya Ulitsa. Metro Kurskaya, Chkalovskaya.
How much: free
Contact: 495-620-0883
Outline Moscow

A weekend of what the organizers call "advanced music and art": Live concerts, health food market, installations, art objects, art forums, games and entertainment.
When: July 4-5, noon
Where: Karacharovsky Mechanical Factory, 93 Novokhokhlovskaya Ulitsa. Metro Volgogradsky Prospekt.

How much: 1,000 rubles ($18)
Contact: 905-717-1715
Kuryokhin and Aigi

An evening in memory of avant-garde composer Sergei Kuryokhin (1954-1996), featuring Alexei Aigi and 4'33'', the Ad Libitum Orchestra, Sergei Letov (saxophone), Vyacheslav Gaivoronsky (trumpet), Vladimir Volkov (double bass), Yekaterina Kichigina (soprano) and others.
When: July 9, 8 p.m.
Where: Moscow Conservatory Great Hall, 13 Bolshaya Nikitskaya Ulitsa. Metro Pushkinskaya, Biblioteka Imeni Lenina.

How much: 2,000-4,000 rubles ($36-72)
Contact: mosconsv.ru. 495-629-9401
Fruit Vibrations Open Air

Electronic dance music and more — over 30 headliners, including Steve Aoki, Ummet Ozcan, and BT.
When: July 11-12, noon
Where: Muzeon park, 2 Krymsky Val. Metro Park Kultury.

How much: 2,000-7,000 rubles ($36-125)
Contact: 985-382-2732
Kasabian

British rock giant Kasabian returns to Russia to deliver more of its grandiose, high-octane music. Fresh off the release of its latest album, the group will be performing at Stadium Live for their long-standing Russian fan base.
When: July 15, 8 p.m.
Where: Stadium Live, 90 Leningradsky Prospekt, Bldg.17. Metro Sokol.

How much: 3,000-12,000 rubles ($64-215)
Contact: stadium-live.ru. 495-540-5540
Yann Tiersen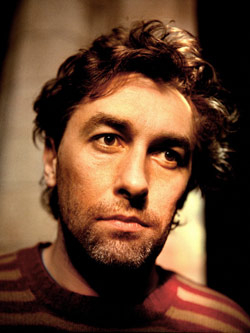 cd1d.com/en/artist/yann-tiersen

Yann Tiersen will play YotaSpace.
A French genius, beloved by Russians, whose musical career has spanned almost 20 years, multi-instrumentalist Yann Tiersen's style is a delightfully unique mix of classical minimalism, post-rock, folktronica and indie rock. Best known for composing the soundtrack to the acclaimed French film "Amelie," Tiersen will present his latest album Infinity.
When: July 19, 8 p.m.
Where: YotaSpace, 11 Ulitsa Ordzhonikidze. Metro Leninsky Prospekt.

How much: 2,000-5,000 rubles ($36-90)
Contact: yanntiersen.bzh. 495-230-1030.
Afisha Picnic

Each year, Moscow's most famous picnic is visited by about 50,000 people from all over the country and neighboring countries. The 12-hour marathon at the Kolomenskoye outdoor museum has not just music of all styles, but also a full array of entertainment, from movies to performances — and a legendary food court.
When: July 25, noon
Where: Kolomenskoye, 39 Prospekt Andropova. Metro Kolomenskaya, Kashirskaya.

How much: 2,200 rubles ($45)
Contact: 499-782-8921