Some of those who live in Moscow may be doubtful that spring has really sprung, but the red ducks in Moscow State University's botanical gardens on Prospekt Mira are in no doubt.
A pair of ducks, called ogari in Russian and ruddy shelducks in English, arrived in the gardens on March 1 and have settled in after a long journey — as they have for the last ten years or more, said Olga Arkhipova, the garden's press secretary.
Ruddy shelducks always travel in pairs and the gardens are usually home to three or four pairs, but garden workers say one pair are long-term visitors and much loved by staff and guests.
The ducks spend spring and summer there, breeding and teaching their newborns to fly, before heading off to warmer climes in the autumn as Russian winter looms.
The ducks build nests on top of tall buildings near the gardens. This means that often the ducks and their chicks have to cross the busy roads around the area, sometimes with tragic results, said Arkhipova, although police have also been known to stop the traffic so the duck family can cross the road safely too.
Visitors are asked not to feed the ducks bread as it is bad for them, said Arkhipova, adding that the gardens gives their feathered friends special duck food.
The gardens, founded by Peter the Great in 1706, are the oldest scientific and botanical establishments in Russia.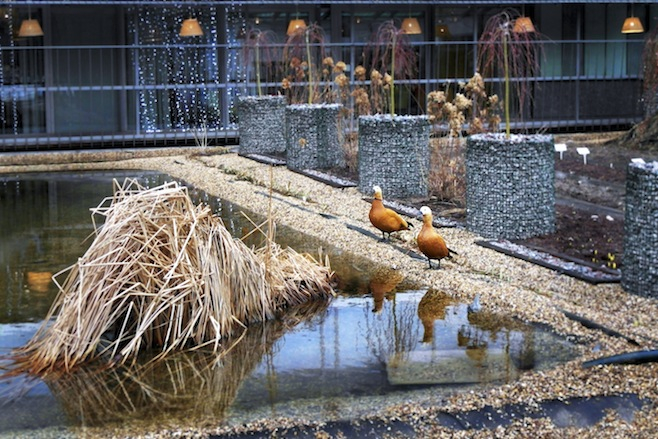 Botanical Gardens. 26 Prospekt Mira. Metro Prospekt Mira. Mon. to Sun. 10 a.m. to 8 p.m. Tel. (495) 680-5880. www.hortus.ru.