The Federal Law, On Combating Corruption, places obligations on companies to develop rules and procedures along with an internal code of ethics.
Alexey Skvortsov, senior manager, tax and legal, Ernst & Young, pointed out that it is now mandatory for companies to have a designated, in-house person in charge of anti-corruption compliance. Companies are obliged to check that their counter parties are following these anti-corruption regulations as well.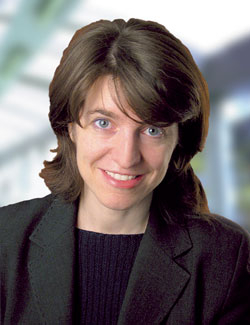 For MT
Delphine Nougayrède, Partner with DLA Piper highlighted the evolution towards more controls on compliance and business ethics.

Bookkeeping regulations have been tightened up and accounts can no longer enjoy the status of commercial secrets.  Only the chief executive officer or general director is required to sign accounts. But loopholes have also been closed such as thoe allowing accounting regulations to be ignored if they "could not allow the reliable description of the assets and  financial status of the company".
Paperwork is reduced in respect of real estate, with the abandonment of mandatory state registration for transactions including the sale of residential real estate, along with several other eventualities: the sale of an entity as a complex of assets, rent revenue agreement with alienation of real estate and gratuitous transfer of real estate.

The Russian civil code allows new categories of transactions and more sophisticated contractual constructions, including for example the introduction of contractual warranties, or indemnities, or escrow arrangements.
The Russian government continues legislative initiatives designed to reverse the trend towards the use of foreign courts to arbitrate corporate disputes and assist in the development of Moscow as an international financial center.