One of Russia's holiest icons has officially been handed over to the Russian Orthodox Church, the Church's leader reported on Wednesday.
President Vladimir Putin in May ordered to transfer Andrei Rublev's masterpiece "Trinity" to the custody of the Church, drawing widespread criticism that moving the unstable 15th-century painting could damage it irreversably.
"A historic event has taken place," Patriarch Kirill said at a ceremony to finalize the agreement Wednesday, adding that "the country lives in a different time, in a different era."
"The time when sacred objects were withdrawn from the Church passed, and the time has come when sacred objects are returned to the Church, even those of great cultural and historical value," Patriarch Kirill said.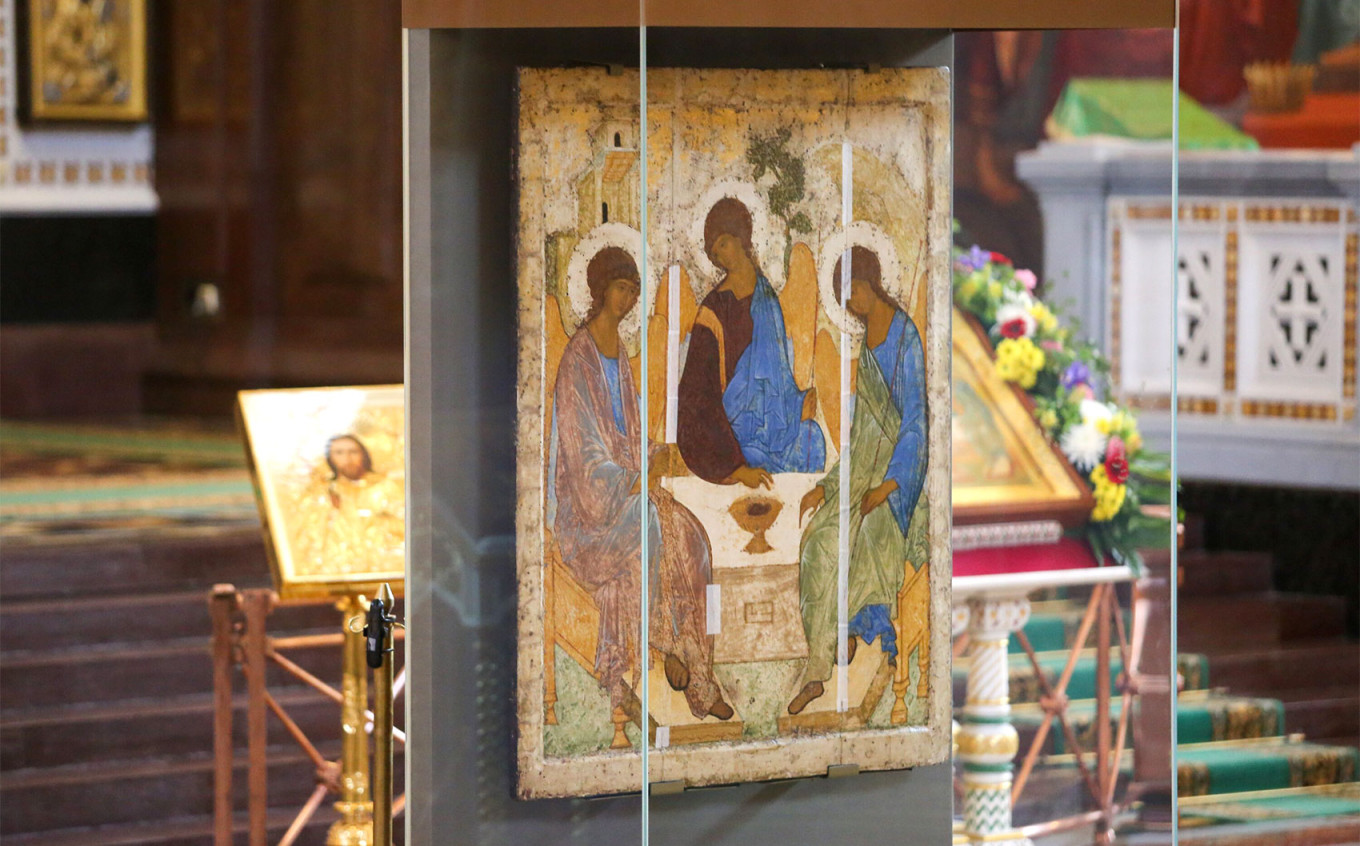 The icon is currently on display at Moscow's Christ the Savior Cathedral and will on July 18 be moved to the Trinity Lavra of St. Sergius in the town of Sergiyev Posad outside Moscow, where it was commissioned.
The icon had been stored at Moscow's Tretyakov Gallery since 1929.
It left the museum only several times including during World War II when it was evacuated to safety.
In 2022, the medieval icon traveled back to the Trinity Lavra of St. Sergius for religious celebrations.
Art experts have argued that the work of art should be kept at the Tretyakov Gallery where it can be properly preserved.
AFP contributed reporting.