Anyone who's visited Russia is likely familiar with the pryanik: that chewy, icing-covered gingerbread cookie filled with fruit jam or honey that hails from Tula, a city south of Moscow.
It's a treat so beloved that Tula has given it a new gig: as a fire prevention instructor for the local emergencies ministry.
Dressed in an official uniform with his giant, angular head bearing a demure smile, the pryanik attended the swearing-in ceremony for his new job and took pictures with his new coworkers and curious children Tuesday.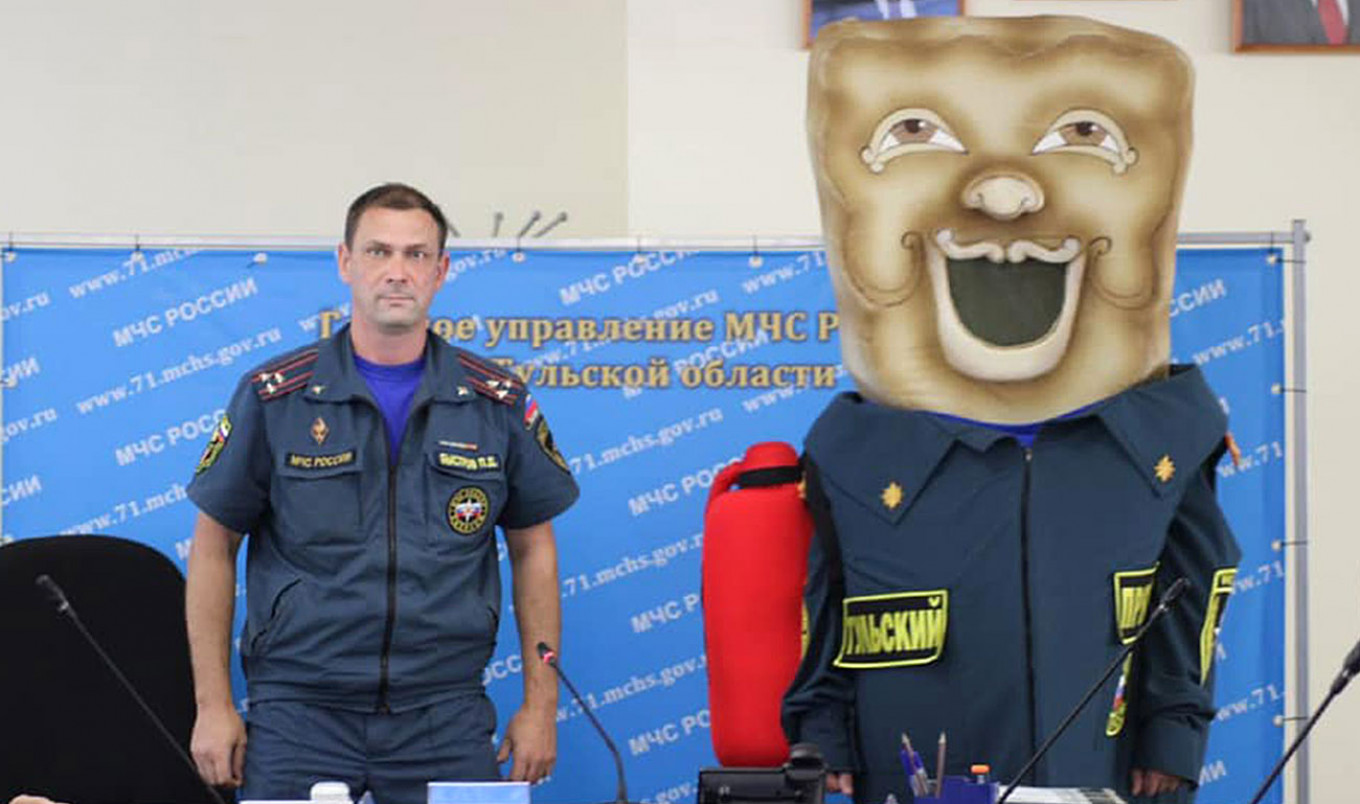 The photos of the pryanik quickly spread across the Russian-speaking internet, sparking their fare share of memes and jokes.
The pryanik's position as a fire safety instructor also drew some criticism given Russia's handling of this year's devastating forest fires in northeastern Siberia.
During the photo op, the pryanik received a uniform with the words "Tulsky" and "Pryanik" (Tula pryanik) printed on the front as well as a certificate and a special medal for promoting the rescue business. The eager recruit then conducted a safety lesson to children at a local recreation center.
But as of Tuesday afternoon, the ministry's announcement has been taken down from its website.
Located some 200 kilometers south of Moscow, Tula considers the pryanik and the samovar to be its points of local pride. Tula residents have even gone as far as declaring the pryanik to be the eighth wonder of the world.