Russia's Embassy in Belarus sparked uproar over the weekend with foul-mouthed tweets ridiculing the Baltic states' expulsion of Russian diplomats in solidarity with the Czech Republic.
Prague, accusing Russian secret services of involvement in a deadly arms depot blast in 2014, has expelled 18 Russian diplomats and is set to eject dozens more. Moscow has expelled 20 Czech diplomats and is also expected to retaliate further.
"#SmallDickEnergy," the Russian Embassy in Minsk's Twitter account posted late Friday, quoting the Lithuanian foreign minister's announcement of the expulsion of four Russian diplomats from Latvia, Estonia and Lithuania.
The Urban Dictionary defines the term as "cockiness without skill."
Russian-language Twitter users were quick to mock the embassy's tweet, calling it "cringe," "bydlo" (defined in the Urban Dictionary as a Slavic term for people lacking common sense) and "gopnik" (a Russian slur roughly equivalent to "redneck").
The Russian embassy took down the original tweet but soon posted a slightly tweaked version.
"#smalldipenergy or #smalldickenergy — the choice is yours," it said on Saturday.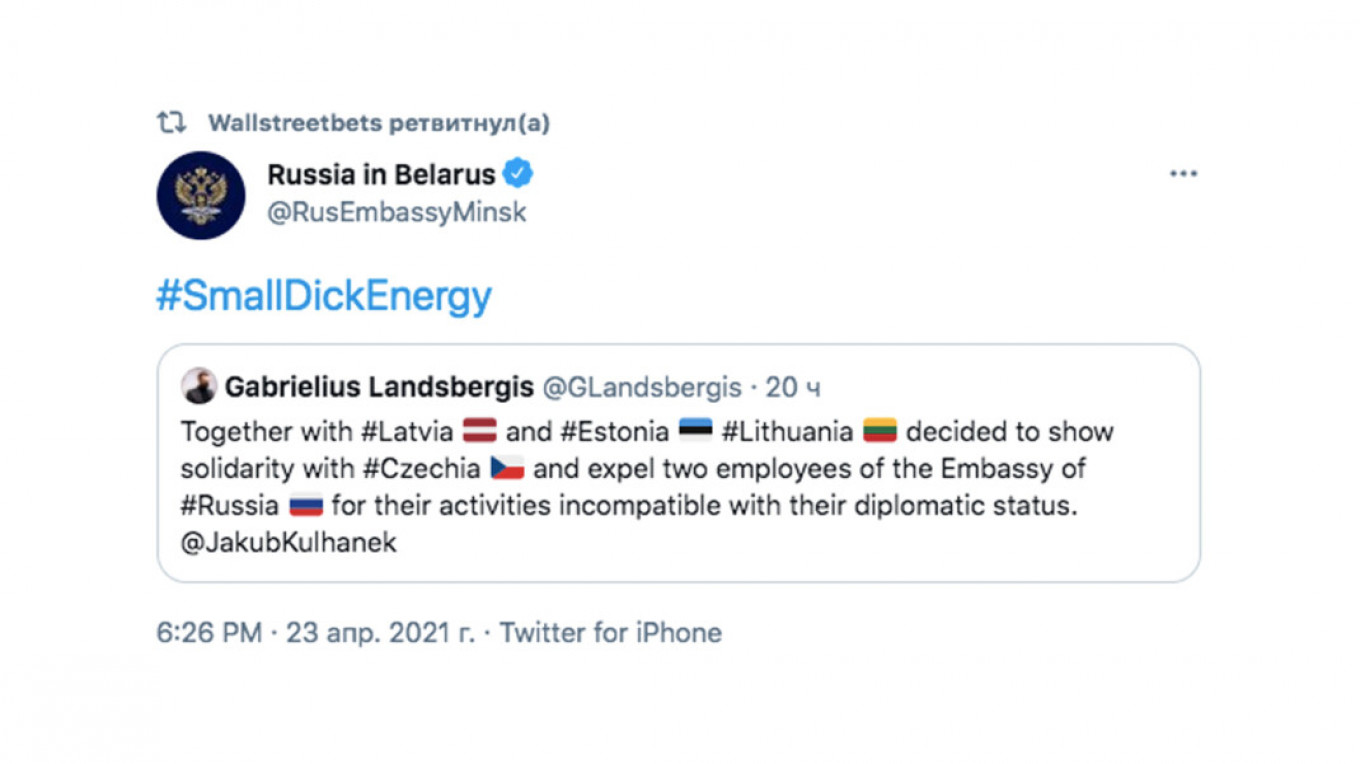 The investigative news site Open Media said it spoke with an unnamed Russian diplomat who half-jokingly proposed adding the hashtag to all Foreign Ministry materials "as an effective mechanism for compulsory reading."
"D — diplomacy," quipped Snob, Russia's popular literary and general-interest magazine, on its social media page.