In one mittened, cross-legged snapshot, U.S. Senator Bernie Sanders effortlessly stole the show at the inauguration of President Joe Biden.
Memes placing the former presidential candidate sitting with his cozy mittens in every possible location — from iconic pop culture moments to famous snapshots from history — have swept the internet.
It's no surprise, then, that they've spread to the Russian-speaking side of the internet, where users picture what Bernie might look like as a regular Russian grandpa.
We rounded up some of our favorites:
While President Vladimir Putin takes a shirtless Epiphany dip, bundled-up Bernie stays warm in the freezing temperatures.
Standing by on shashlik (barbecue) duty.
An unexpected cameo in Alexei Navalny's depiction of the now-infamous hookah lounge of "Putin's Palace."
Sanders fits right in at the Russian makeshift street markets, a leftover from the Soviet era.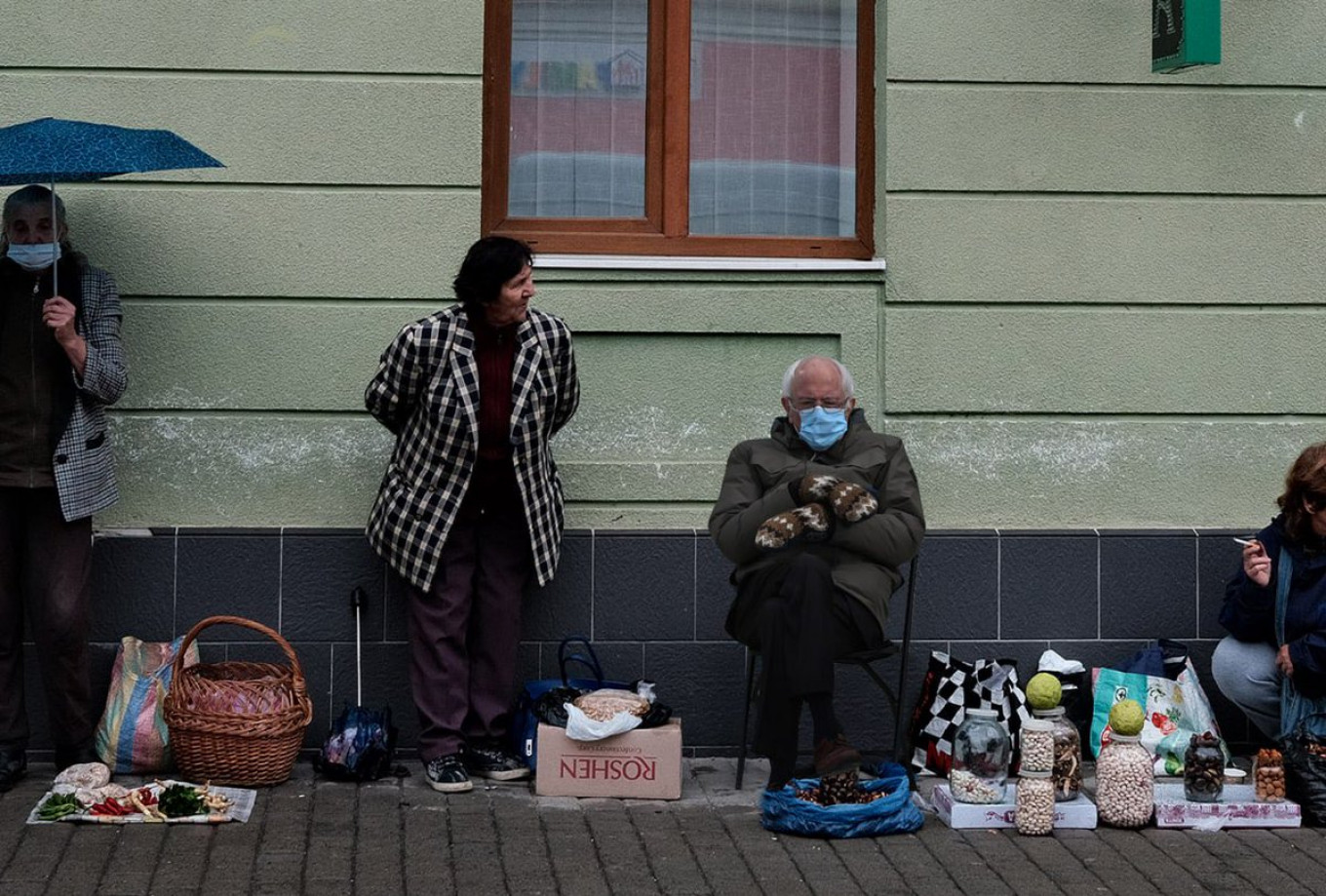 We always wondered who that mysterious figure was in Ilya Repin's famous painting.