But hark, here doth come Prince Charming, with dinner in a box.
An unusual delivery man has been spotted roaming the concrete streets of Saratov in central Russia. Donning the typical green shirt and backpack of Delivery Club, one of Russia's biggest food delivery services, this courier was photographed riding a white horse.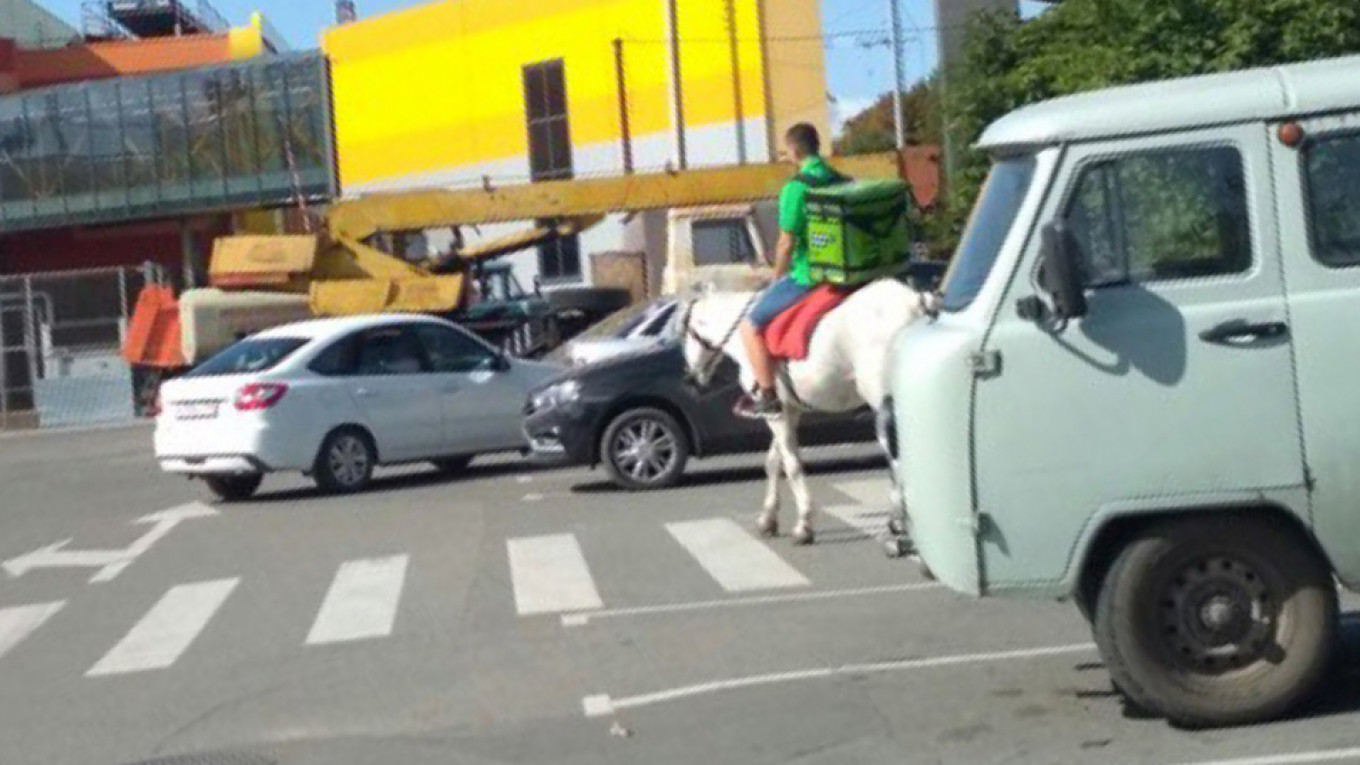 "I'm already being called the courier on the white horse around the city," Alexei Savelyev, a former horse riding instructor who owns the white stallion, was quoted as saying by Russia's Tjournal news website Tuesday.
Delivery Club said it had nothing against the employee's preferred mode of transportation, but noted that "it's not the most comfortable or compact" delivery method.
The company promised to give Savelyev an electric scooter, an offer that he welcomed but said he "would like to alternate between delivering food on horseback one day and on scooter the next."