A popular saying once said there was no sex in the U.S.S.R. — but there is now, and with whom else but Stalin himself?
A newly announced game that offers players the experience of getting to know Stalin a little too intimately has drawn a range of reactions, including the ire of Russia's communists, who have vowed to fight its release.
Global game distributor Steam announced the release of the bluntly named "Sex With Stalin" single-player BDSM simulation on Oct. 10. The player, assuming the role of a "young time traveler," is given a chance to change the course of history and, as the game's developers say in broken English, "show that mustache guy what's real love is!"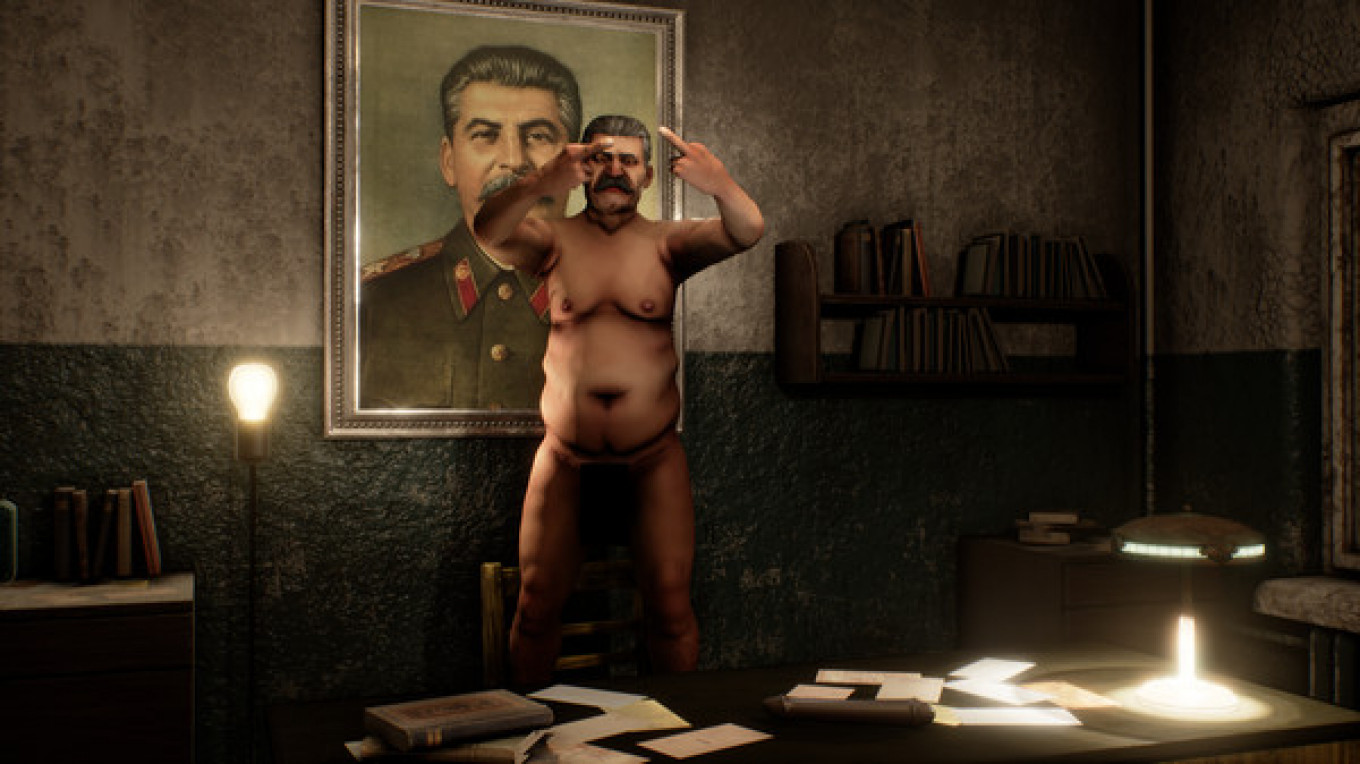 Strategically censored screenshots accompanying the announcement show Stalin's animated image in various stages of undress, positions and locations. One picture shows the crudely drawn naked Soviet leader gesturing at the viewer.
Maxim Suraikin, head of the Communists of Russia party, called the adult-themed game's developers "insane."
"This has to be banned, no question," he told the Govorit Moskva radio station. "The title itself already sounds outrageous and perverted."
Suraikin said that the developers, whose only other release appears to be "Boobs Saga," a bosom-themed "satirical 3D action" game released last winter, could be held criminally liable for the contentious game.
"On the other hand, they're simply people without honor and conscience who are outrageously trying to latch on to Stalin's growing popularity," he said.
Russia's Communist Party, meanwhile, said law enforcement agencies should investigate the game for signs of extremism or incitement, the Daily Storm news website reported.