A bear sanctuary in Far East Russia is raising funds to build a stadium-sized pen for three orphaned Himalayan bears.
The Sadgorod Zoo in the city of Vladivostok houses around 200 animals and birds unable to adapt to their habitat. This month, it launched a fundraising campaign to build an enclosure roughly the size of a football stadium for three Himalayan bears aged between 5 and 10.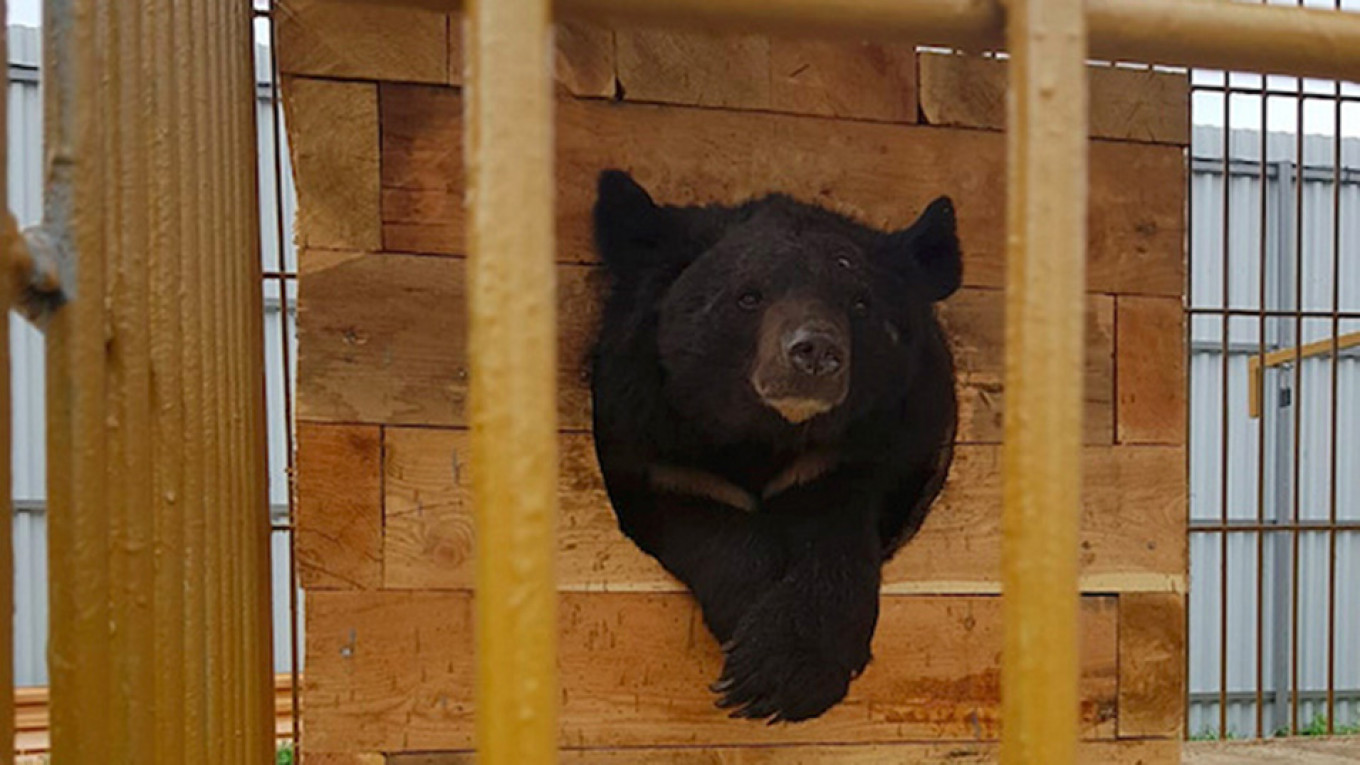 "These bears are currently inside a scrap metal facility and face being shot if they're not rescued," the zoo said.
The three bears will join Tyoma, the zoo's first bear guest who was taken from a car depot by regional hunting authorities, according to the state-run TASS news agency's Far East project dv.land.
"He's a calm bear... he feels well, eats, plays and waits for the spacious enclosure to be completed," the zoo was quoted as saying Monday.
When completed, the enclosure will feature trees, fields and water to resemble the bears' natural habitat, dv.land reported. The zoo will also add toys and enrichment objects like slides and swings.
The fundraiser is supported by the regional government and the World Wildlife Fund (WWF) Russia.