A remote Russian village that was previously cut off by a river has been rejuvenated by a makeshift boat that ferries locals in its classic Soviet off-road vehicle frame, state television has reported.
The UAZ van and tugboat crossbreed has been dubbed Bukhlodka, combining the first half of the van's Bukhanka nickname with the Russian word for boat — lodka. When read another way, the mashup reproduces the Russian slang term bukhlo, which translates as "booze."
"The mechanism looks monstrous but it enjoys success," the state-run Rossia channel reported late last week.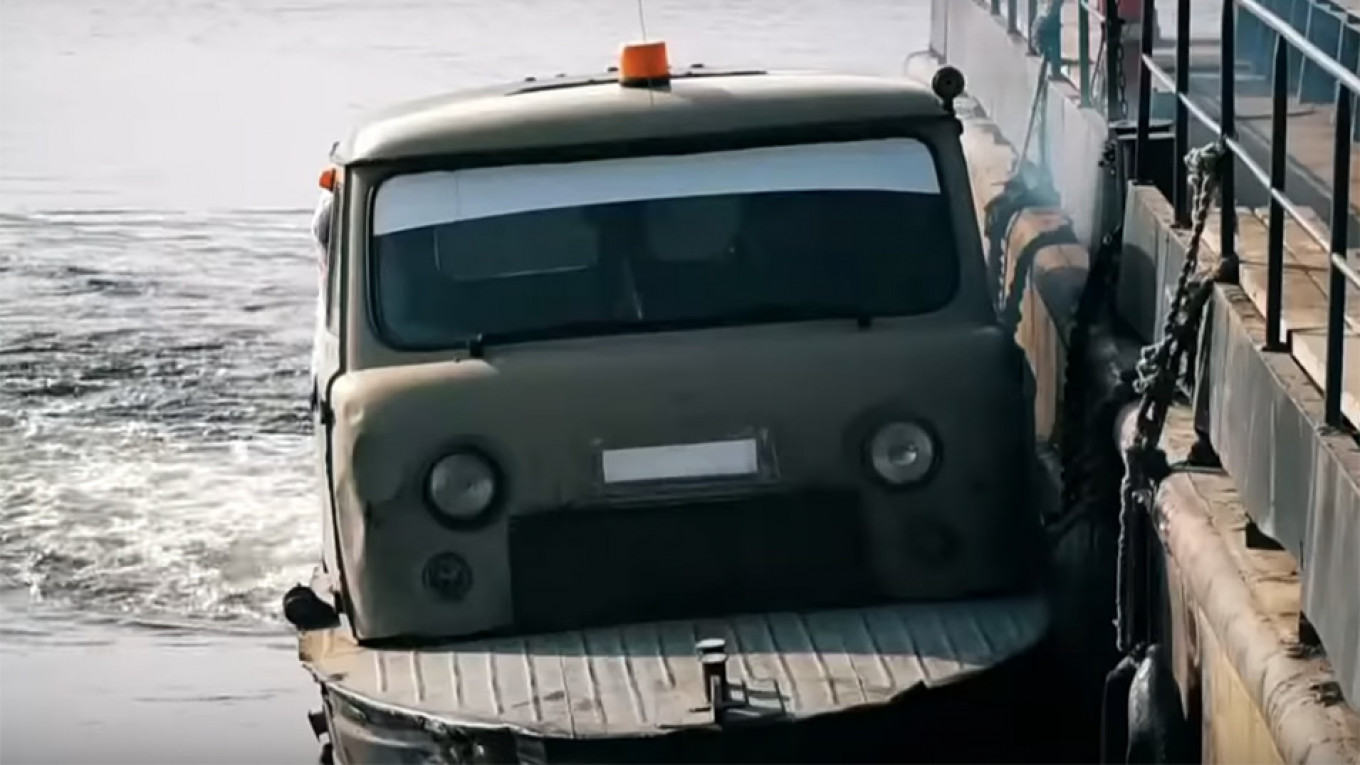 Footage of Bukhlodka in action showed it loading cars onto an attached platform, crossing the Poldnevaya River in the Astrakhan region, 1,500 kilometers south of Moscow, and dislodging passengers.
"It's an exclusive," the vehicle's captain, Damir Aldishev, boasted as he demonstrated how the boat-van works.
Residents of Poldnevaya village say the hybrid is a godsend that helps the village circumvent emergencies.
"If an ambulance is headed to the village at night, these guys fire it [the bukhlodka] up," a villager named Lyudmilla told the arbuztoday.ru website last month.
"We're hopeless without them and this miracle boat. They're the only ones that connect us to our regions' center," she said.