A group of budding football players from Nigeria has been stranded in Russia since arriving on a visa-waiver system for the 2018 FIFA World Cup, a Russian anti-slavery NGO has said.
Russian police have said that an estimated 5,500 foreigners who traveled to Russia visa-free for the football tournament have remained in the country since a special visa waiver program expired on Dec. 31, 2018. The Nigerian Embassy in Moscow estimated last July that 200 Nigerian nationals were waiting to be repatriated after falling victim to a scam in which their return tickets were canceled.
More than 10 Nigerian nationals are stranded in the southern Russian city of Sochi after falling victim to a scam, the anti-slavery NGO Alternativa said on Monday.
According to the NGO, the Nigerians had been promised a contract with a local footballing club by a man who had introduced himself as an agent. The man disappeared after receiving a commission of $500 from each of the players, leaving them stranded in southern Russia.
"Their fate remains unclear. If they try to file a statement with the police, they will immediately be detained for violating immigration laws," Alternativa wrote on its Facebook page.
"Then what's in store for them is a court hearing, a fine, a special detention center and deportation," it said.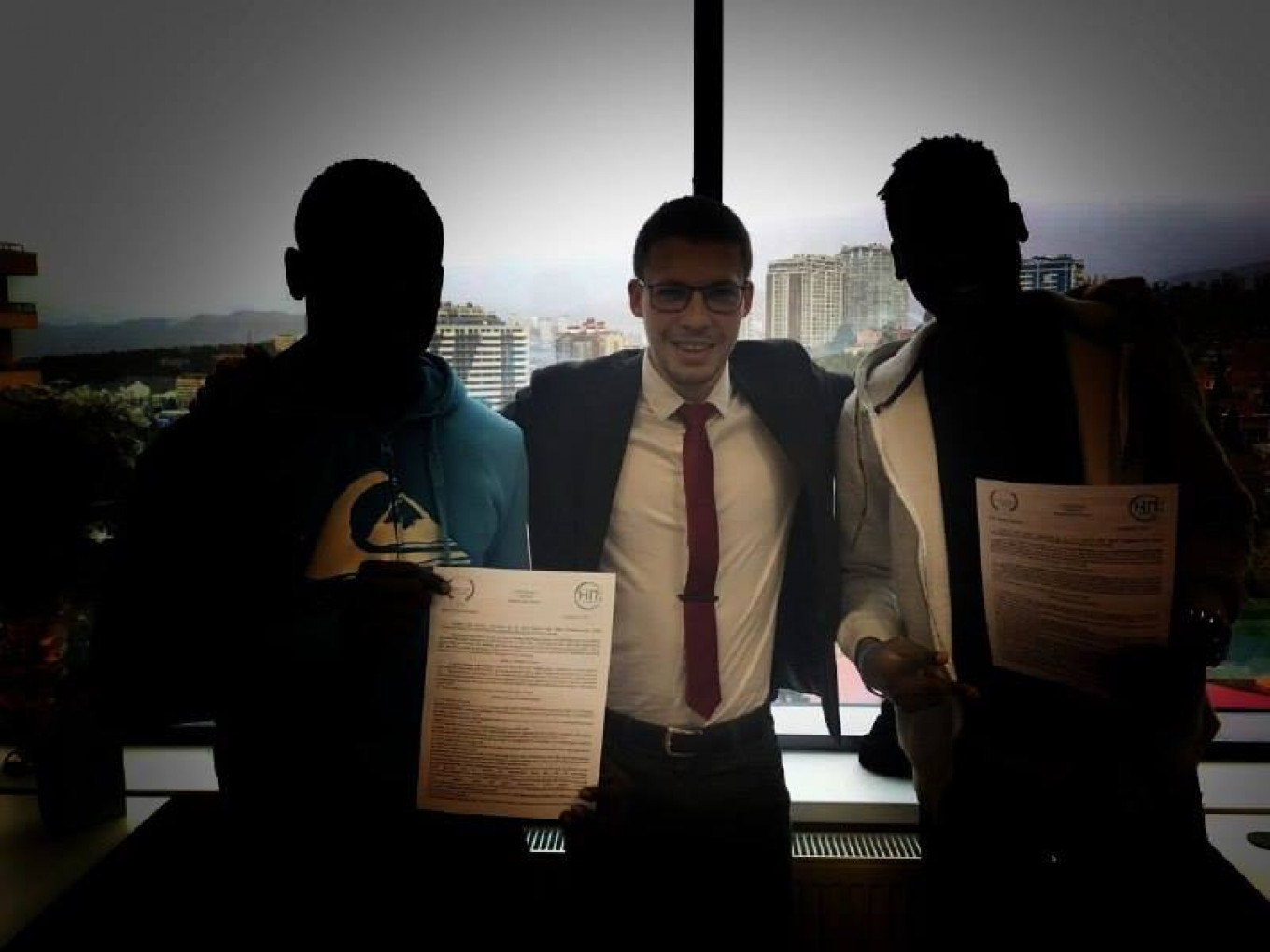 Alternativa said that Nigeria's consulate in Russia had "listened to their appeal but refused to help."
"Without their [the consulate's] intervention and sponsorship, I'm afraid there will no other result than deportation," Yulia Siluyanova, a senior Alternativa staff member, told The Moscow Times.
Some of the men are being housed and fed by sympathetic locals, the NGO said.
Alternativa is a Moscow-based volunteer organization founded in 2011 that helps victims of sexual and economic slavery.