Russian prison officials have launched an investigation over reports of a convicted criminal gang member enjoying fine dining inside a penal colony.
Vyacheslav Tsepovyaz was sentenced to 20 years behind bars in 2013 for the murder of 12 people, including four children, in southern Russia. Investigators concluded that he was part of the 10-man Tsapok gang that was involved in 19 murders between 1998 and 2010.
Photographs of Tsepovyaz's lavish lifestyle inside prison that included him cooking barbecue and eating crabs and caviar inside a penal colony raised questions about the lax enforcement of rules when they first circulated online over the summer.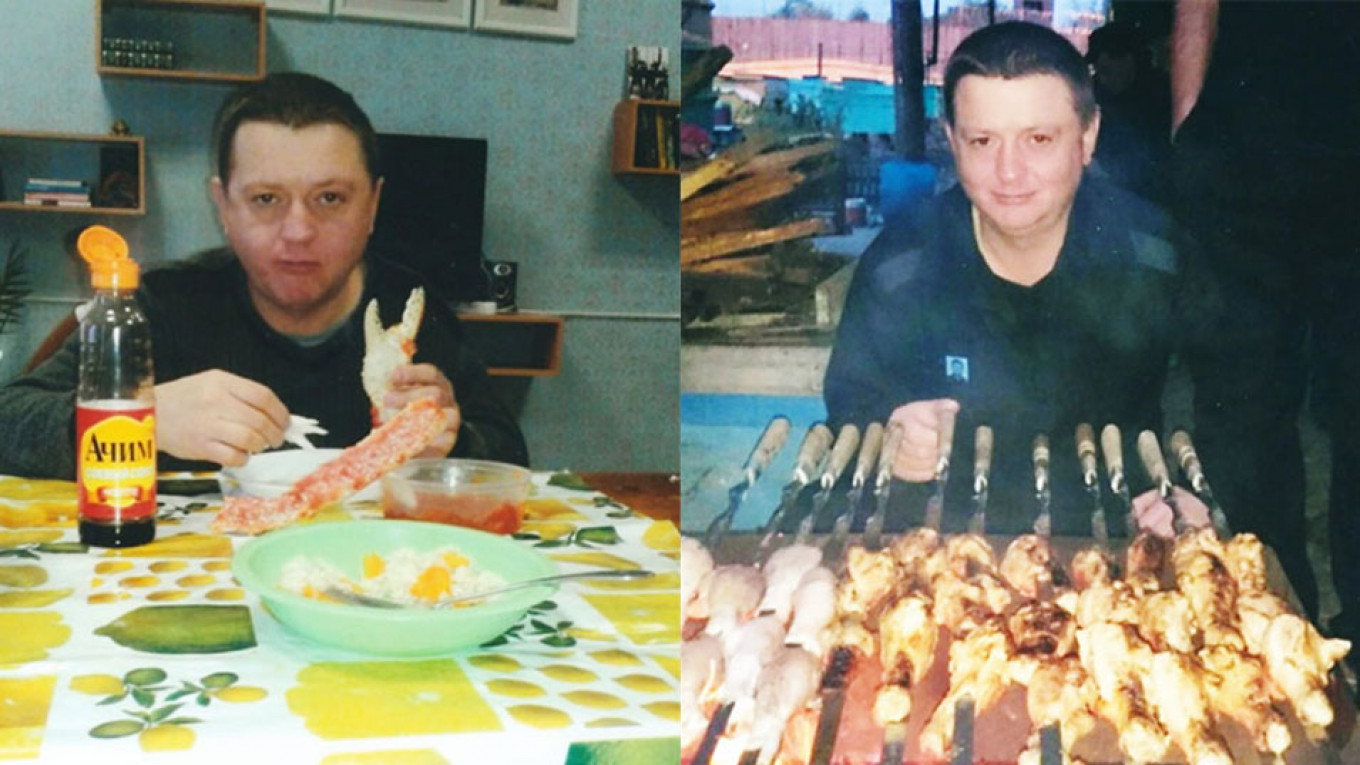 The Federal Prison Service (FSIN) branch in Russia's Far Eastern region of Amur said the photographs of Tsepovyaz were taken in 2015.
"A probe has been ordered into the information published in the media," Amur's FSIN said in a statement Tuesday.
"The findings were handed over to the investigative authorities for further action," it said.
The FSIN deputy head told the Moskovsky Komsomolets newspaper that Tsepovyazov's ex-wife had turned over the photographs to prosecutors last summer.
"We think the photos surfaced because they're in the midst of a division of property," Valery Maksimenko was quoted as saying. 

"But that doesn't rule out the fact [of what is portrayed.]... We conducted a probe last year and everything was confirmed."
He added that Tsepovyazov was now serving his sentence "in the harshest of conditions."