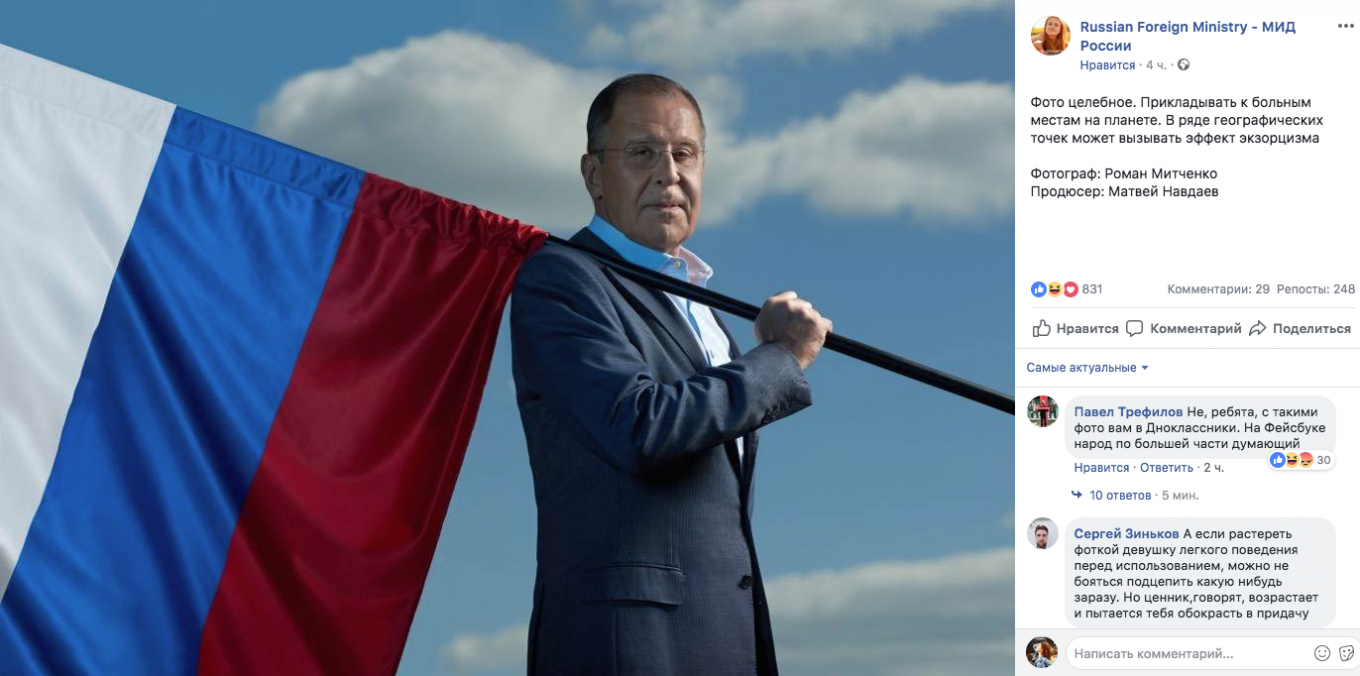 Russia's Foreign Ministry has claimed that an image of its longtime leader Sergei Lavrov carrying the Russian flag over his shoulder "has healing powers" and "can cause exorcisms." 
"Apply to the planet's sore spots," the ministry instructed on its social media pages on Tuesday.
Perhaps the photo does have healing powers — of laughter — if the social media reaction to the caption is any indication. 
"Be more careful, can cause exorcism," one user tweeted, along with an imagine showing a printout of Lavrov's photo against the backdrop of the Foreign Ministry building in Moscow. 

"Better than broadleaf plantains," the Life News tabloid said, referring to a healing herb popular in Russian folk medicine.

Taking the ministry's instructions literally, one user applied Lavrov's photo to the foot of Brazilian football star Neymar, who is famous for writhing in pain with every tackle.

Another social media user placed the photo onto the forehead of Soviet singer and State Duma deputy Iosif Kobzon, who was reportedly hospitalized last week, with a caption reading: "Don't be sick."
"Forgive me," the user wrote under the picture.