Natalya Timakova, the Russian prime minister's spokeswoman, has appeared to endorse online tools to access the Telegram messaging service despite an official ban on the app.
Russian regulators have attempted to block Telegram for more than two weeks after a court ruled to ban the app for not granting security services access to users' private messages.
In a comment to a State Duma deputy's since-deleted Facebook post Tuesday, Timakova advised the lawmaker to "install VPN," a virtual private network that allows users to bypass online restrictions.
Duma deputy and former journalist Natalya Kostenko has since changed her Facebook settings so that only friends and family can view the post, but not before news outlets covered Timakova's comments and social media users captured screenshots.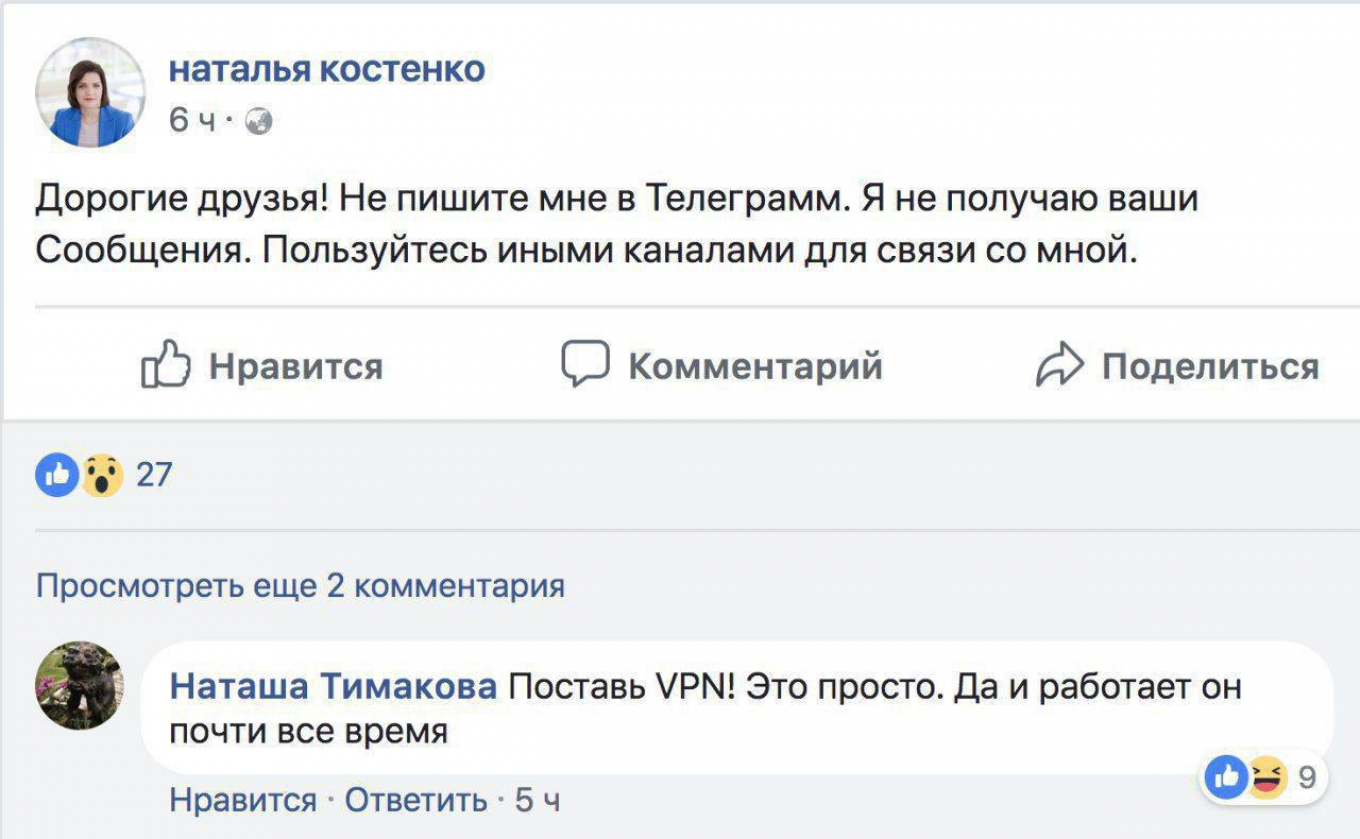 "Dear friends, do not write to me on Telegram, I'm not getting your messages. Use other channels to contact me," Kostenko wrote.
In response, Prime Minister Dmitry Medvedev's spokeswoman wrote: "Install VPN! It's simple and it works almost all the time."
VPNs are also subject to bans in Russia under a law that came into force last year.