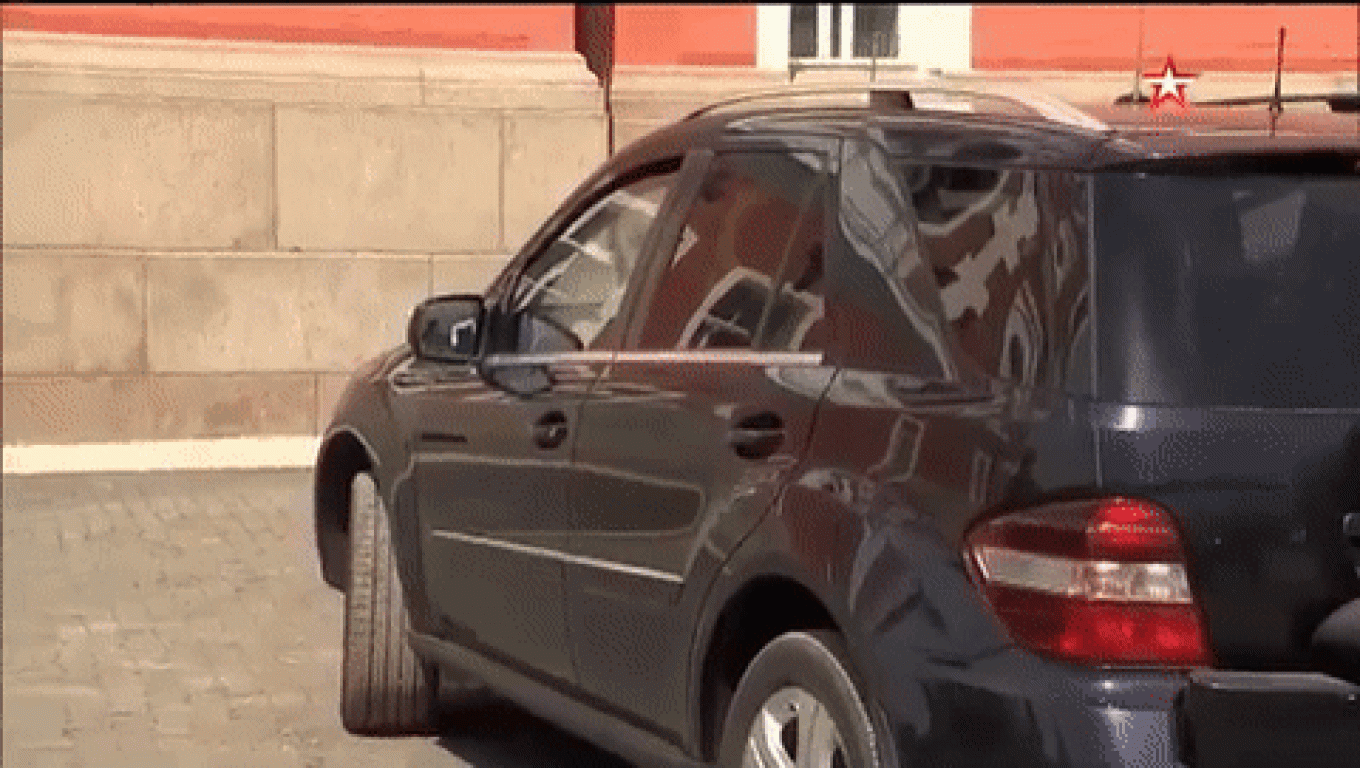 The mysterious red object spotted by reporters inside President Vladimir Putin's car during his recent visit to the Valaam Monastery was actually a box covered in scarlet fabric, a priest has claimed.
Russian mass media reported widely on July 12 that Putin came to the monastery in the company of a female companion dressed in red, speculating that Russia's most prominent bachelor had started a new relationship.
"High-quality mass media diligently disseminated videos that the president found an enigmatic female companion who was carrying a red bag," priest Alexander Volkov who was on site during the event wrote on his Facebook account late Thursday.
"All of this is, of course, very ridiculous."
According to Volkov, Putin's bodyguard had the fabric-covered box, which held an icon, in his hands because the president was driving the limousine himself.
"I myself held that box just ten minutes afterwards so I know for sure that there was a heavy icon inside," Volkov wrote. "Probably it wouldn't have been comfortable for the president to carry it into the monastery himself."
Volkov also refuted speculations by the Meduza online newspaper and Dozhd television channel that Putin allegedly refused to shake the hand of Russian Orthodox Patriarch Kirill and that the president presented the monastery with a "luxury snow-white yacht."
Putin visited the Valaam Monastery in Russia's northern republic of Karelia from June 11-13.