Russia's rating on the World Internet Freedom Index has fallen for the fourth year running, a report by U.S.-based watchdog Freedom House announced on Monday.
The annual survey ranks 65 countries against a 100-point scale — with higher scores equalling a greater degree of Internet censorship.
Internet users are classified as "free," "not free" or "partially free" based on criteria such as rights violations and countrywide Internet access.
Russia now ranks in 52nd place with 65 points, languishing behind Sudan, Kazakhstan and Egypt. The country, which is classified as "not free," has seen itself slide in the rankings for four years running, having previously been given 52 points in 2012.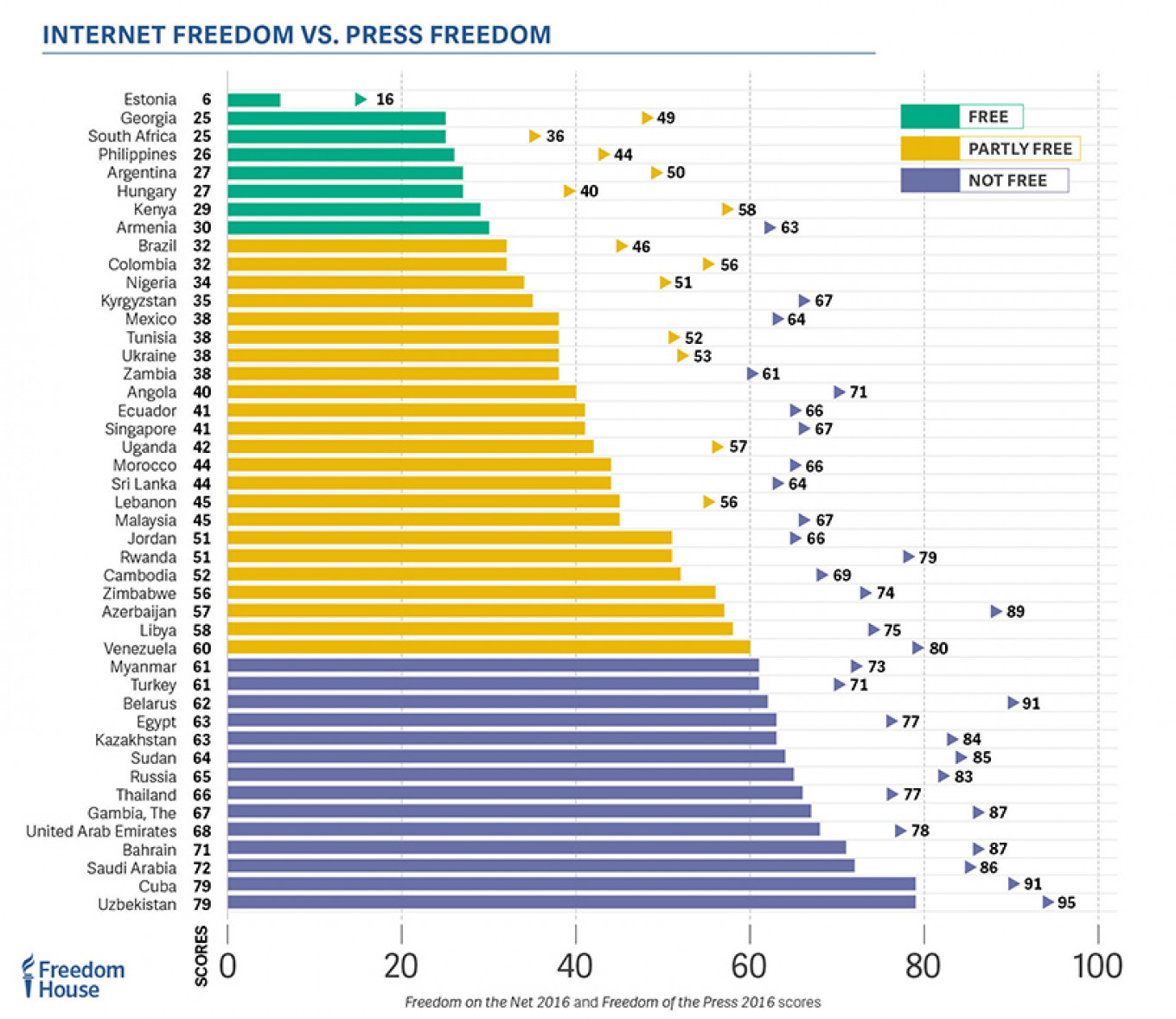 The report also criticized new anti-terror laws which require all online information to be decrypted at the request of Russia's Federal Security Service. Under the legislation, all online communication must be kept on record for six months, while all meta-data must be stored for three years.
Activists also highlighted the case of engineer Andrei Bubeyev, who was sentenced to two years in prison in May 2016 for reposting material that identified Russian-occupied Crimea as part of Ukraine. Bubeyev was charged with justifying or inciting terrorism, a crime which carries a maximum penalty of seven years imprisonment. 
"Internet freedom in Russia has deteriorated steadily over the past few years," the report said. "The Russian government continued to erode user rights, imprisoning social media users, while online activists have been targeted with violence and cyberattacks. Anti-extremism laws are widely used as a pretext to block political content, often without judicial oversight."