Want to get lost in nature but don't have time to leave the city? Head down to Moscow's Aptekarsky Ogorod (Apothecaries' garden), where the "month of peonies and irises" is in full swing.
The Aptekarsky Ogorod has planted more than 200 varieties of irises and 300 varieties of peonies for visitors to enjoy this June. Gardeners have ensured there are plants in the early, middle and late stages of flowering to guarantee a spectacular array of colors and scents for visitors to admire over the coming weeks.
As part of this month's festivities, the botanical garden gifted over 1000 Dutch peonies to lucky visitors on Wednesday evening. But if you missed out, there are still hundreds of peonies in shades from white to pink, red and deep maroon to discover within the garden.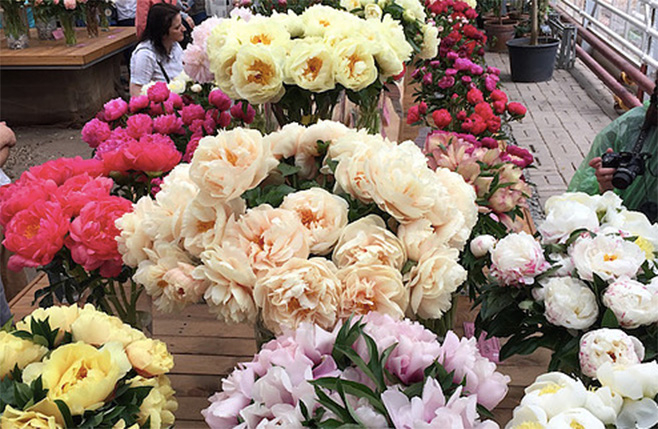 hortus.ru
The garden was initially owned by Moscow's apothecary board and was home to the many species of medicinal plants used for healing purposes. The oldest botanical garden in Russia, it boasts three greenhouses and hundreds of varieties of rare and exotic plants — as well as many native Russian species.
Peonies are one of the most popular and fashionable ornamental plants in Russia. Over the course of the month visitors can learn more about how to cultivate their own plants and landscape their gardens, place their vote in the traditional "Bluest Iris" competition and — of course — admire a floral beauty show of dazzling proportions. There's no better place to enjoy nature in Moscow over the long weekend.
hortus.ru 26/1 Prospekt Mira. Metro Prospekt Mira