International Art Film Festival is showing two films in English with Russian subtitles at the festival opening in the Oktyabr Theater on Wednesday.
The Man Who Saved the Louvre is about the deputy head of the Louvre, Jacques Jaujard, who closed the museum "for repairs" on the eve of war in August 1939 and had volunteers pack up almost 2,000 wooden cases with artistic treasures, which went off in ambulances, taxis, trucks and delivery vans to castles and chateaux around the country. Using archival footage and animation, film makers Jean-Pierre Devillers and Pierre Pochard tell the amazing story of the salvation of art.
Oktyabr Theater. 24 Novy Arbat. Metro Arbatskaya. Wed. April 13 at 8 p.m. Tickets at karofilm.ru/art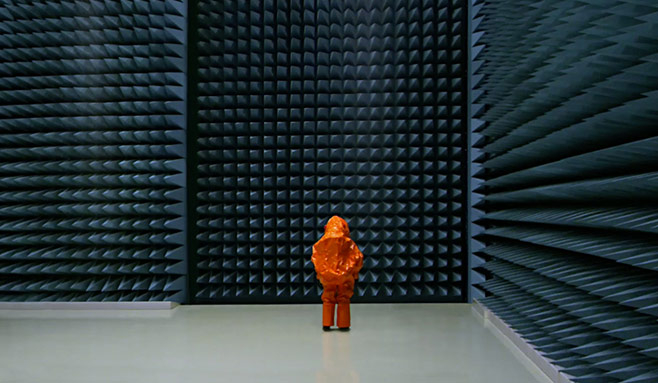 The Visit
Director Michael Madsen imagines and shows how Earthlings might respond to an alien visit.
If art and the past don't interest you, perhaps you're fascinated by a "what if" tale: What would happen if extraterrestrial beings visited the Earth? Danish director Michael Madsen has made a kind of pseudo-documentary feature film about the response, questions, and behavior of the world's major space and governmental agencies if one of those lights in the sky turned out to be a real spaceship from another world.
Oktyabr and several other theaters at 7.30 and 8 p.m. on Wed. April 13. Schedule and tickets at karofilm.ru/art