A teenage leopard cub of the endangered Amur subspecies has been spotted on a trail camera in the Zemlya Leoparda (Leopard Land) national park in the Far East region of Primorye, delighting scientists and environmentalists who have struggled to boost the tiny population.
The cub is strong, hale and already asserting its independence, experts said.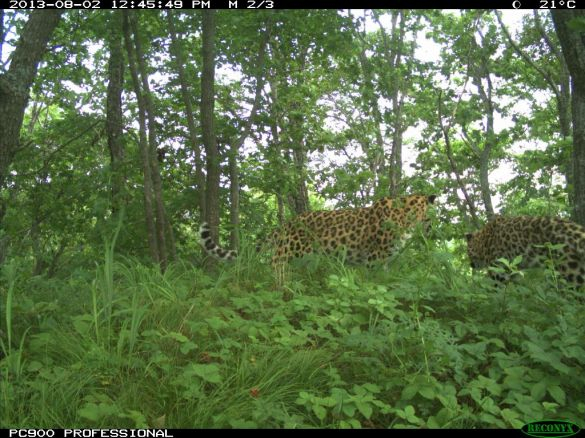 The rare teenage leopard cub captured on a trail camera at the national park in Primorye. (Primorye department website)

Just a few months ago, another new arrival with unusual markings was discovered. Its rare "white gloves" have earned the leopard such popularity that an open invitation to name the newcomer drew about 300 letters from across Russia, Rossiiskaya Gazeta reported.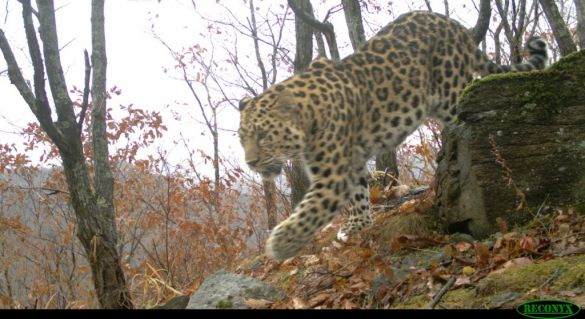 Earlier shot of a leopard passing by a trail camera in the "Leopard Land' National Park. (Primorye department website)
A count of Amur leopard tracks in February showed only 49 leopards living in their native territory in south-west Primorye, the World Wildlife Foundation reported.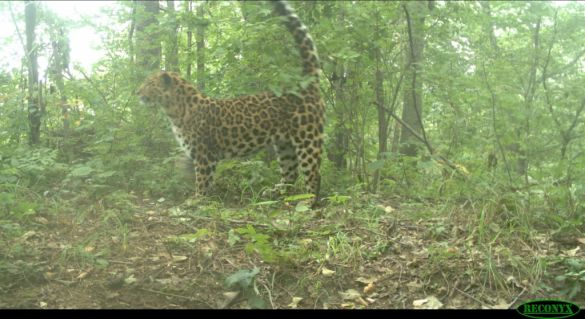 One of an estimated 49 leopards living in the Primorye region.(Primorye department website)