In the run-up to Victory Day on May 9, when Russia commemorates 70 years since the Allied victory over Nazi Germany, staff members at The Moscow Times describe the wartime experiences of their own families.
Today, news reporter Ivan Nechepurenko tells the story of his grandparents.
I was named after my grandfather, Ivan Alexeyevich Nechepurenko, who was only 17 when the Germans invaded the Soviet Union. He was born and raised in a village in the Kirovograd region of central Ukraine, which was occupied very quickly. After the area was liberated, he was drafted into the Red Army in early 1944. My grandfather was sent to the Far East, where the Soviet Union was getting ready to fight against Japan and was wounded there.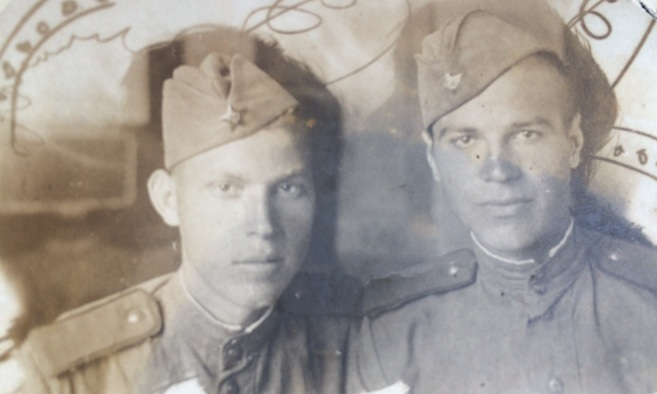 Ivan Alexeevich Nechepurenko (L)
My mother's grandfather, Filipp Lemesh, who was from the Chernigov region of Central Ukraine, fought in the regular army in a tank regiment. He fought his way up to Berlin, being wounded multiple times.
Another grandfather from my dad's side, Vladimir Belousov, also fought all the way to Berlin, where he also remained stationed after the war. He was ethnically Russian, but at the time, people saw little difference between who was Russian, Ukrainian, Belarussian or Caucasian. It is still a tough task for me to figure out to what extent I am Ukrainian, Russian, Polish or something else. My grandfathers, who have all passed away by now, also did not make any distinction.
The views expressed in opinion pieces do not necessarily reflect the position of The Moscow Times.