Photographer Yevgeny Popov, who was recently hiking in the Ural Mountains in search of a particularly rare bird, instead caught sight of perhaps an even rarer occurrence.
A Russian flying squirrel — a member of a nocturnal species and the only of its kind in Europe — was spotted and photographed by Popov as it jumped from tree to tree near Mount Iremel in the Chelyabinsk region.
Spotting a flying squirrel in broad daylight is "unreal," Popov told the TASS news agency, which ran the story.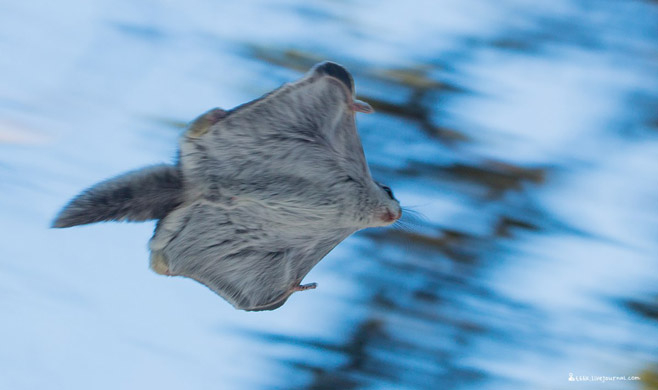 Yevgeny Popov / VK