With the thermometer set to hit 34 degrees Celsius in Moscow on Friday, two Russians have come up with a novel way of battling the heat: turning their living room into a private swimming pool.
Photos uploaded to social networks show the boys bathing in the homemade paddling pool, which was constructed using a basic tarpaulin and held in place by Scotch tape, technology information website Onliner reported Thursday.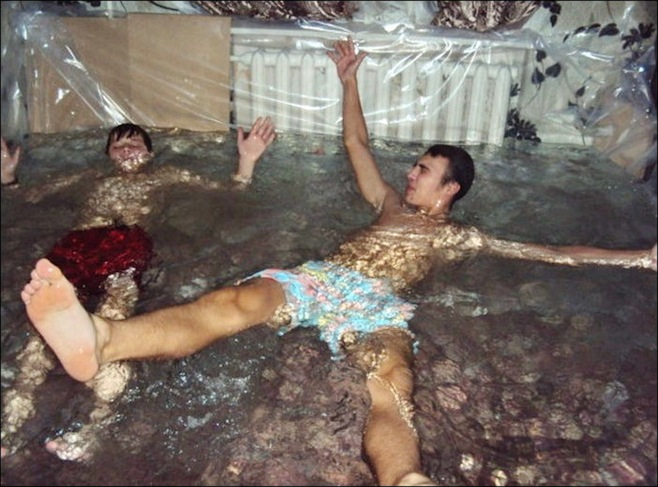 dimka_jd / livejournal
The boys, who hail from the Oryol region about 350 kilometers southwest of Moscow, where temperatures rose above 30 C this week according to the weather bureau, were seemingly oblivious to their unconventional setting as they posed for pool snaps amongst a radiator, some curtains and a chandelier.
It was not immediately clear how the boys planned to drain the water from their living room pool, nor whether the homeowner had consented to the bath's construction.
See also:
Russian Employers Obliged to Cut Working Hours If Heat Above 30.5 C