U.S. officials are sharing satellite images they say show Russia has been firing rockets more than 11 kilometers into eastern Ukraine.
The U.S. State Department on Sunday released images it said shows blast marks from where rockets were launched and craters where they landed.
The department says the images come from the U.S. Director of National Intelligence.
The four-page memo is said to shows strikes between July 21 and 26. Officials say one image shows rockets have been fired more than 11 kilometers into Ukraine from Russian soil.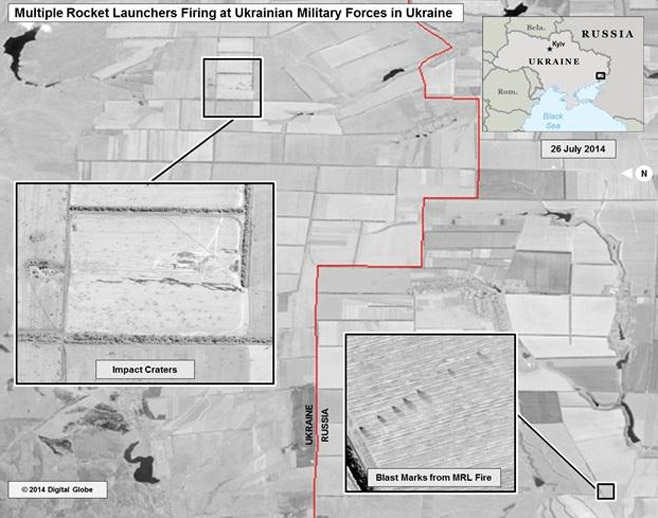 Geoffrey Pyatt / Twitter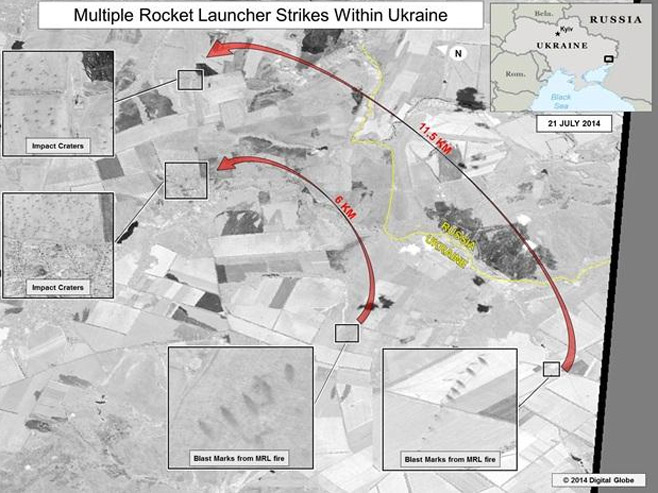 Geoffrey Pyatt / Twitter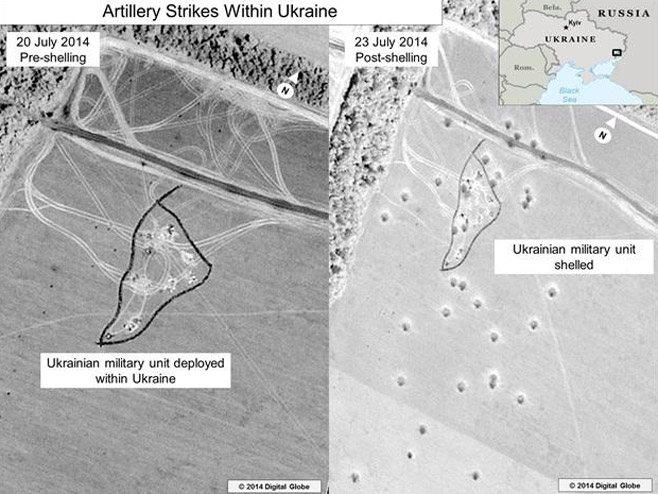 Geoffrey Pyatt / Twitter
(The Associated Press, MT)
Geoffrey Pyatt, U.S. Ambassador to Ukraine, released a series of apparent satellite images through his Twitter account Sunday evening. One of the photos, dated July 23, showed several blurred images purporting to show "Russian self-propelled artillery in Russia" firing across the border at a Ukrainian military unit. The images could not be independently verified.