In the second year dominated by the coronavirus there were a few bright spots, some of them pandemic realistic, some of them heartwarming and others just plain weird.
Here's a round-up of The Moscow Times' top odd stories to remind you 2021 wasn't all doom and gloom.
"Goodbye, coronavirus!"
The year in strange stories got off to a Covid-related start when two prisoners at a corrective labor colony in the Urals city of Nizhny Tagil wrote a rap song dedicated to Russia's Sputnik V coronavirus jab and filmed an accompanying music video.
Inmates Alexander Zayats and Yevgeny Kudrin wrote original lyrics and music as a way to motivate more Russians to participate in the mass vaccination drive, according to the video's description.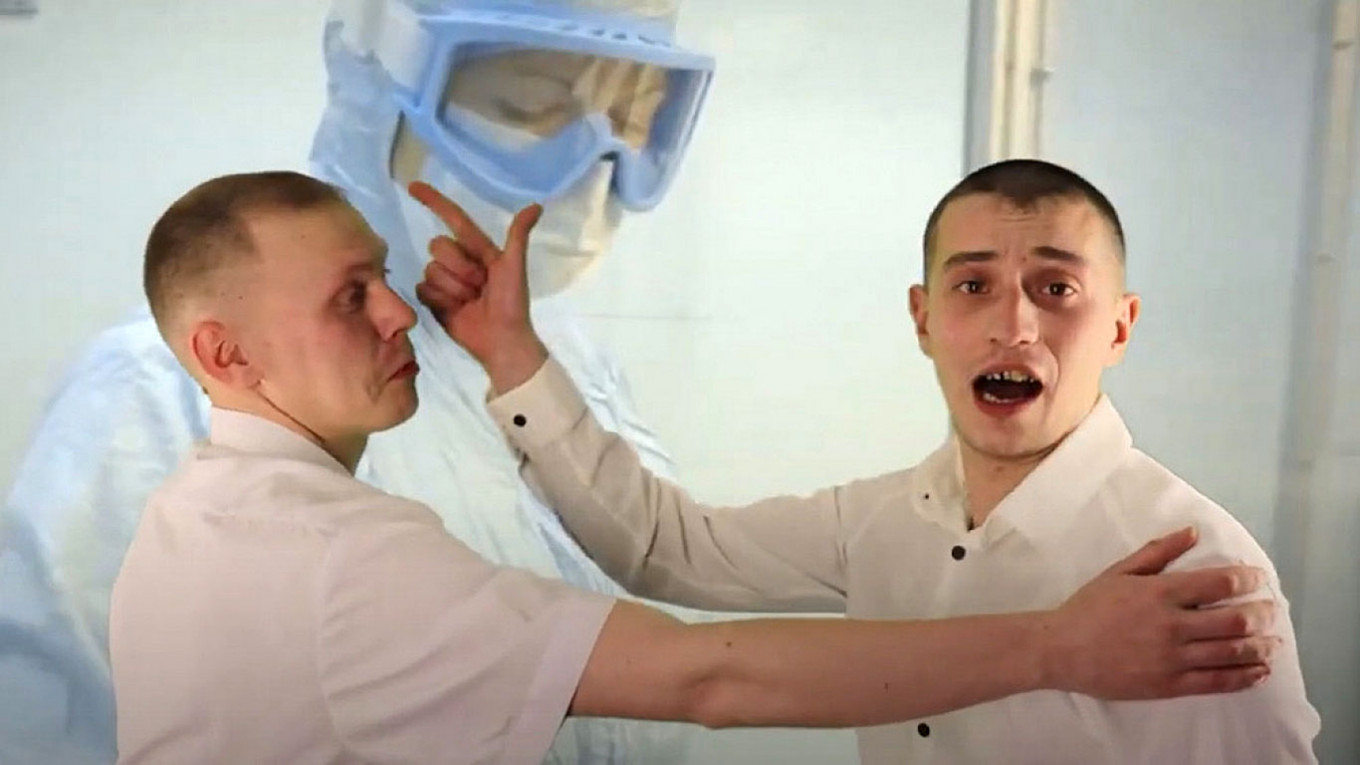 Sailor saviors
In June, the crew of a Russian icebreaker rescued Aika, a stray one-year-old Samoyed dog whose family had resigned themselves to the fact that she was likely gone for good.
Gazpromneft-Yamal workers onboard the Alexander Sannikov spotted the white, fluffy creature wandering lost on an ice sheet, let down a ramp to allow her onto the icebreaker and placed her on a hovercraft to return her to her owners in the Arctic coast village of Mys Kamenny.
Video showed Aika wagging her tail and limping as she approached the vessel.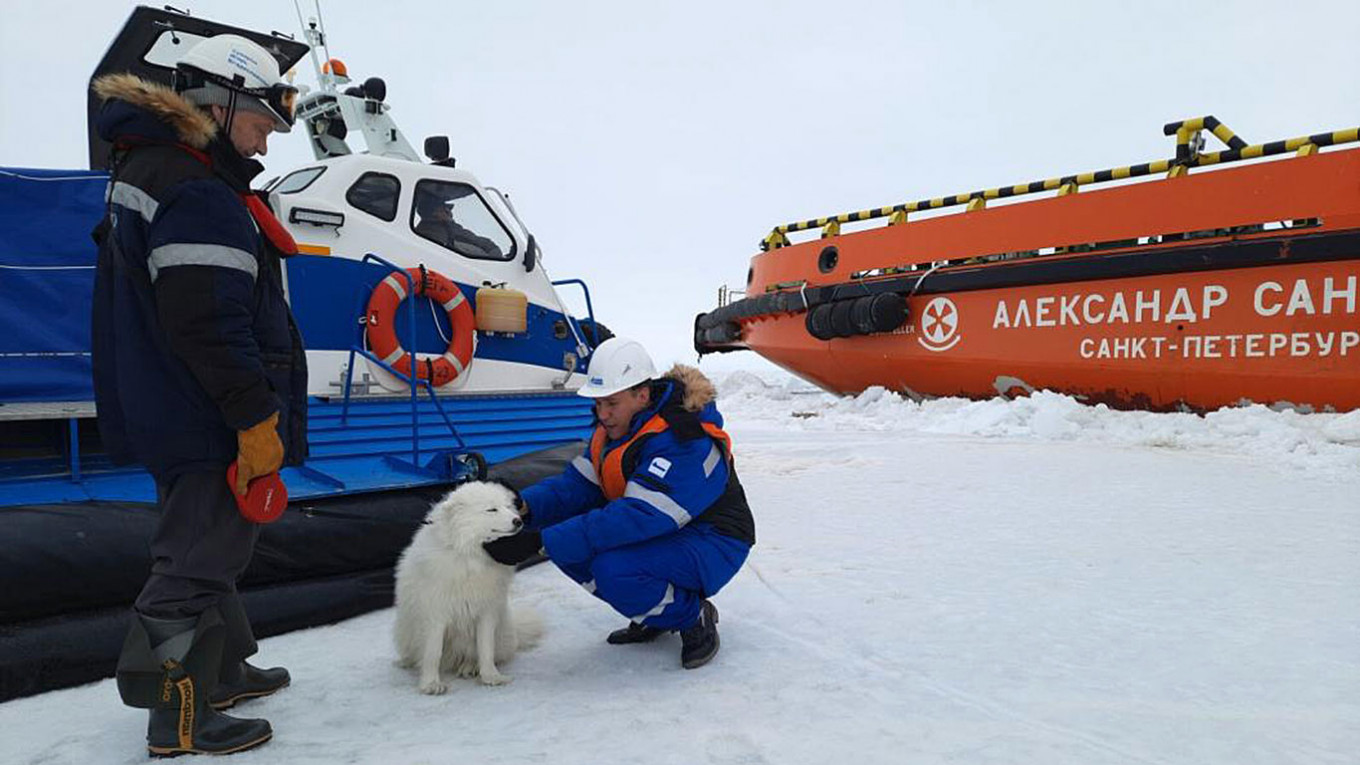 #wewillROCyou
Russian Foreign Ministry spokeswoman Maria Zakharova released a clip in support of Russia's Olympic athletes during the Games in July that showed her taking aim at the press — literally.
In the minute and a half-long video posted to her Instagram, Zakharova, who is not shy with her criticisms of foreign media, can be seen punching a dummy with the word "PRESS" emblazoned across its torso to the beat of the Queen song "We Will Rock You."
Russian athletes competed under the Russian Olympic Committee (ROC) banner instead of their national flag due to the country being banned from international sporting events for two years over state-sponsored doping violations.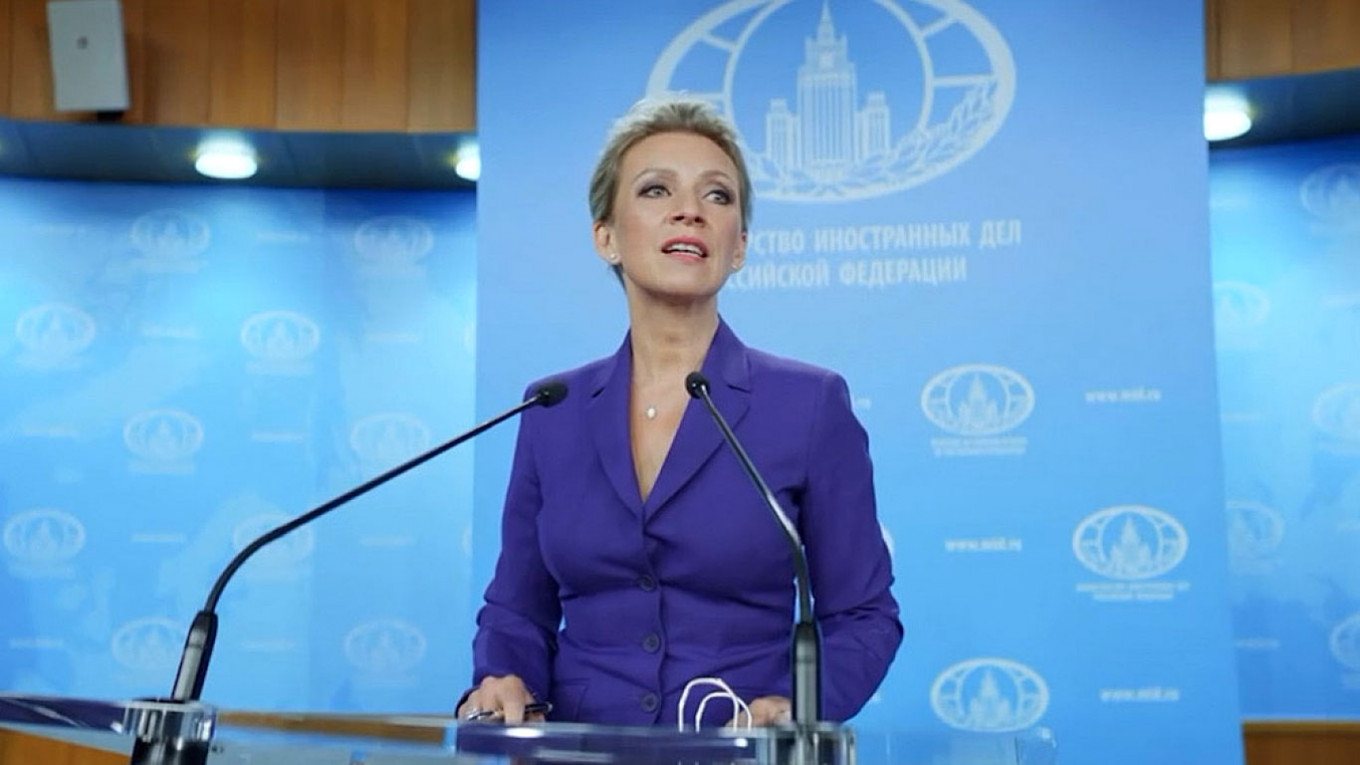 Tanks and tutus
Russia's flagship "Combat Olympics" in August featured a peculiar ballet performance on top of tanks.
Videos from the International Army Games 2021 (ArMI-2021) showed two ballerinas in tutus and pointe shoes pirouetting, arabesqueing and pliéing to "Swan Lake" in a pas de deux with uniformed servicemen.
The male dancers, whom the media identified as Belarusian tank crew, were in full uniform and not wearing ballet tights.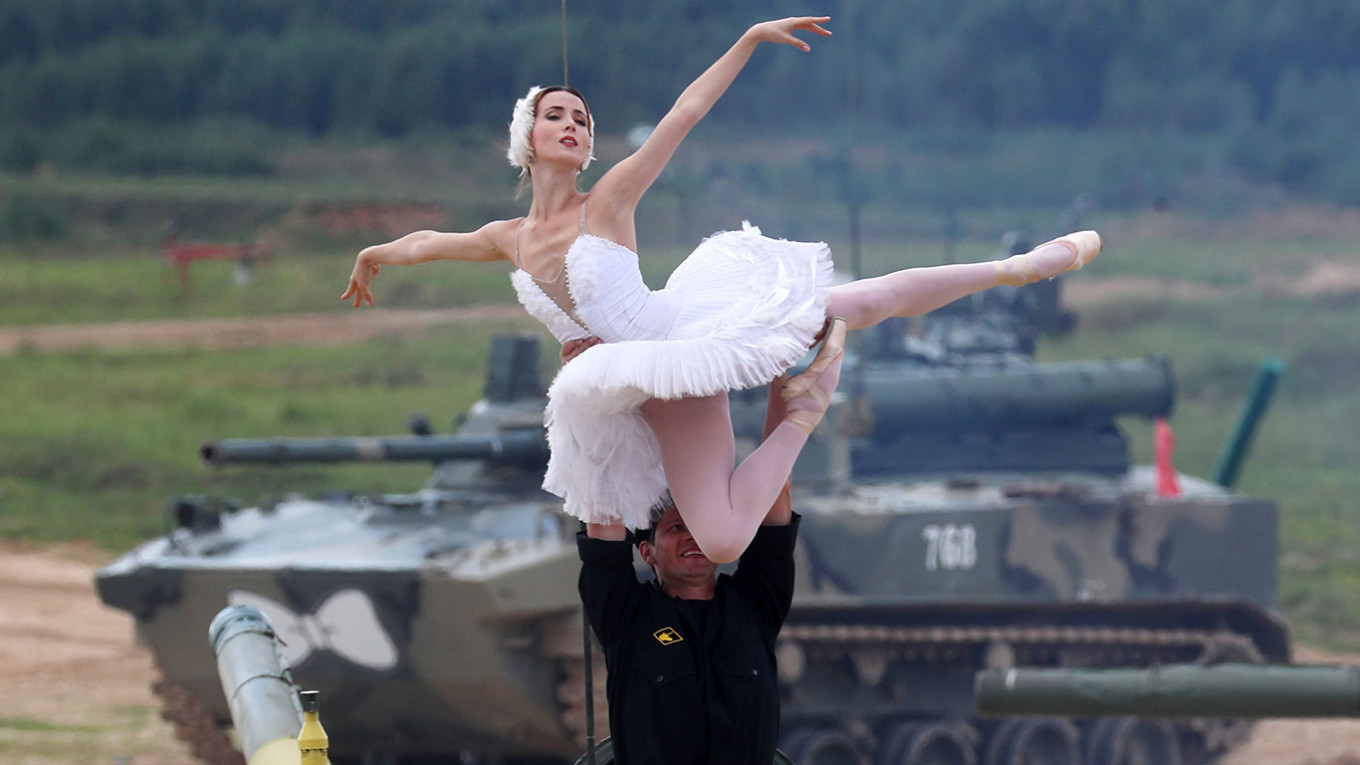 Fueling vaccinations
The year ended, like it began, with coronavirus jabs, when authorities in Khabarovsk region's Imeni Lazo district offered a jackpot prize of three tons of coal, excluding delivery, in a lottery for residents who received a vaccine.
Other regional authorities across Russia offered free haircuts, dental services, gym memberships and microwaves in an effort to stimulate a stubbornly slow vaccination drive amid Russia's record-breaking fourth wave of the pandemic.