President Vladimir Putin on Tuesday visited the infectious diseases hospital on the outskirts of Moscow where coronavirus patients are being treated. During his visit, the Russian president donned a yellow hazmat suit with a mask before entering the hospital's treatment area.
During the surprise inspection, Putin praised doctors for their work at the Kommunarka hospital and discussed the coronavirus crisis with the hospital's chief doctor. As of Wednesday, Russia has confirmed 658 coronavirus cases and one coronavirus-related death.
Photographs from Putin's inspection instantly went viral on Russian social media, sparking dozens of memes.
Here are a few of our favorites:
The comparisons to minions were immediate. One user wonders: "Where did you lose your pants?"
Putin makes a surprise cameo in Walter White's meth lab.
Some people cheekily imagined the suit appearing at Putin's 2024 inauguration. Earlier this month, the Russian Constitutional Court approved an amendment that would allow him to run for two more presidential terms after his current term limit ends in 2024.
The struggle is real sometimes.
Opposition politician Alexei Navalny's St. Petersburg headquarters likens Putin's fashion choice to the yellow rubber duck that became a symbol of Navalny's 2017 investigation into then-Prime Minister Dmitry Medvedev's alleged corruption. "And the award for best cosplay of the year goes to grandfather in the funny jumpsuit!"
There's never a bad time to practice Leonardo DiCaprio's "haters gonna hate" walk.
"Please, listen to the New Year's address of the President of the Russian Federation."
Krang, the talking-brain supervillain from Teenage Mutant Ninja Turtles, found a new human host to carry him on his quest to rule over all dimensions of the universe.
Putin suits up to stroll through small-town Russia.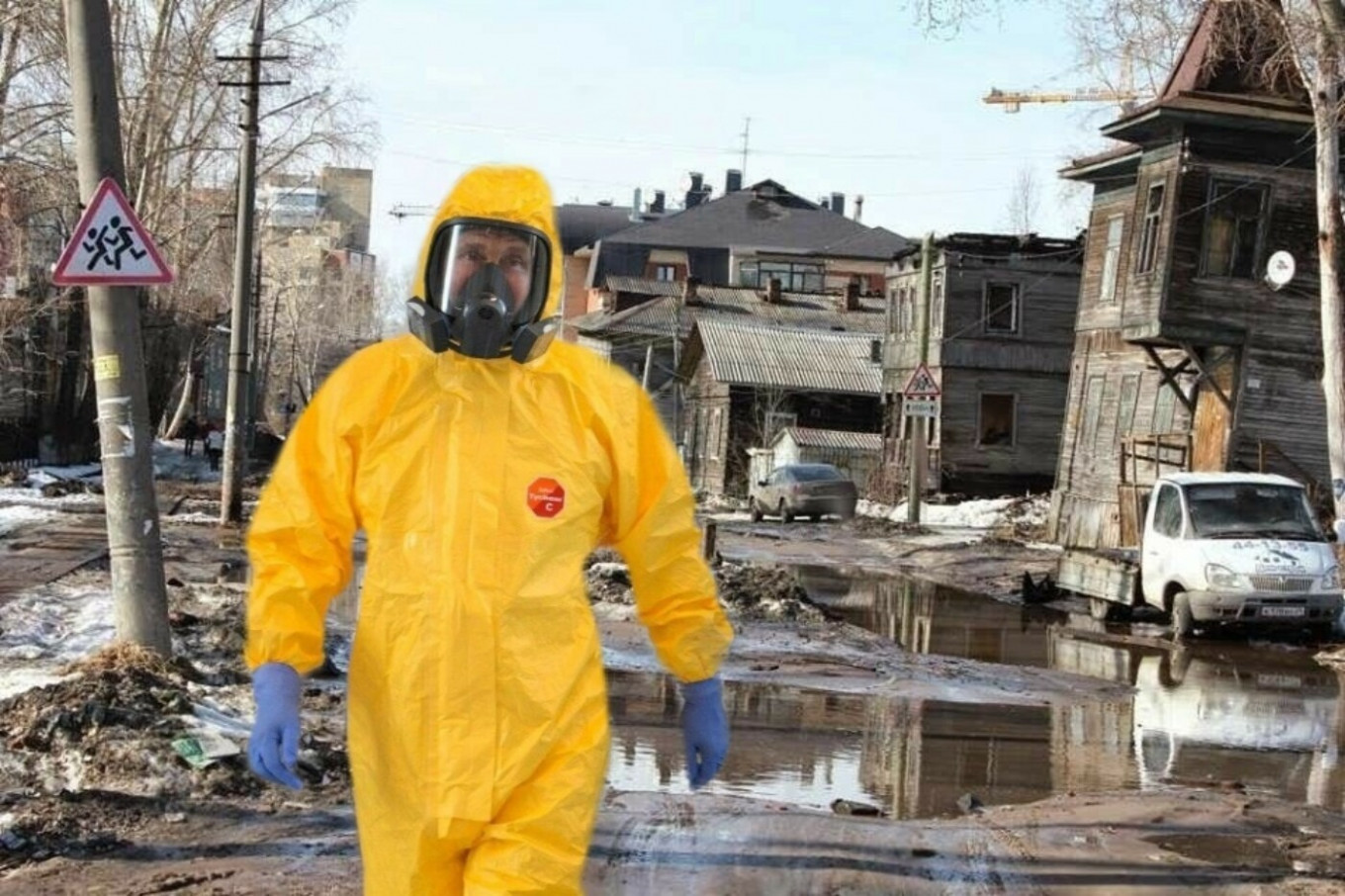 The yellow suit would fit right in among Yandex's ubiquitous fleet of food-delivery couriers.