"Game of Thrones" author George R.R. Martin received a special gift from Russia — a silver statuette of Jon Snow that was sent to the writer by his fans from the Siberian republic of Sakha.
The three-kilogram statue resembles an Academy Award and was made by local Yakutian jewelers using silver, semi-precious stones and fossil ivory. It depicts the Night's Watch member wearing a cloak with a silver amulet in traditional Yakut design and holding his dragonglass sword in his hands.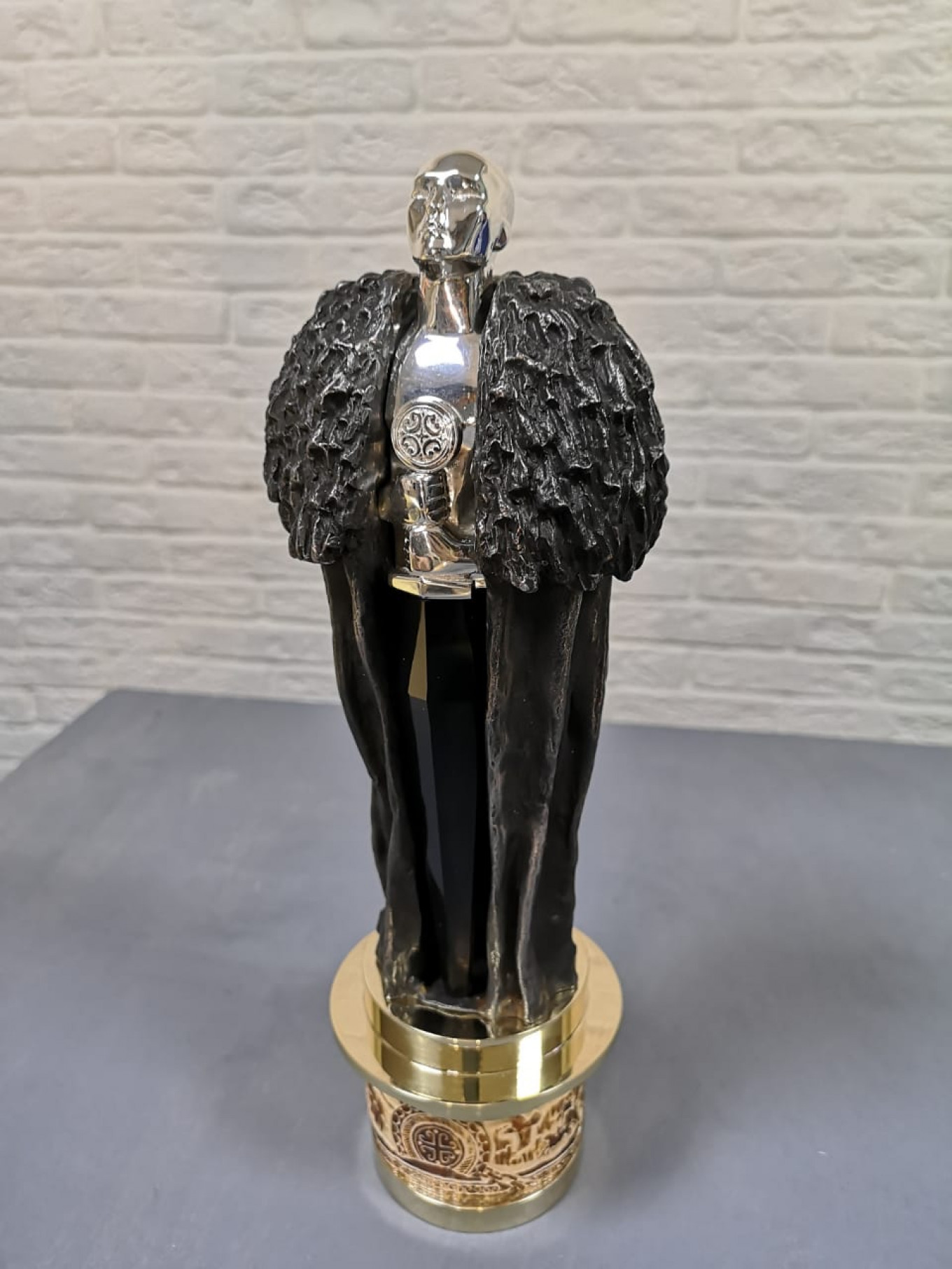 "To George Martin, from Yakutia with love," the statuette's inscription reads.
Yakutian fans raised money to make the figurine, Tatyana Yegorova, one of the idea's originators, told the state-run TASS news agency.
"We would like to thank the show's creators for the magical world they gave us," she said.
Martin was touched by the gesture and recorded a video message to thank his fans for their "amazing" gift. The video message appeared on the local Yakutia24 television station with a Russian voiceover.
"I'd like to thank my fans from Yakutsk for sending me this beautiful figurine. It looks amazing and it's a really great gesture from your side," Martin said.
In the video, he assured Russian fans that he was working on two new books and said that art and fantasy, in particular, cross cultural and national boundaries.