Net capital outflow from Russia in the first seven months of this year increased by 1.6 times to $28 billion, according to the Central Bank of Russia (CBR).
In January-July last year, the level of capital flight was $17.4 billion in the same period.
The outflow was mainly due to banks' operations, which have steadily been paying down external liabilities and building up their foreign assets, the regulator said.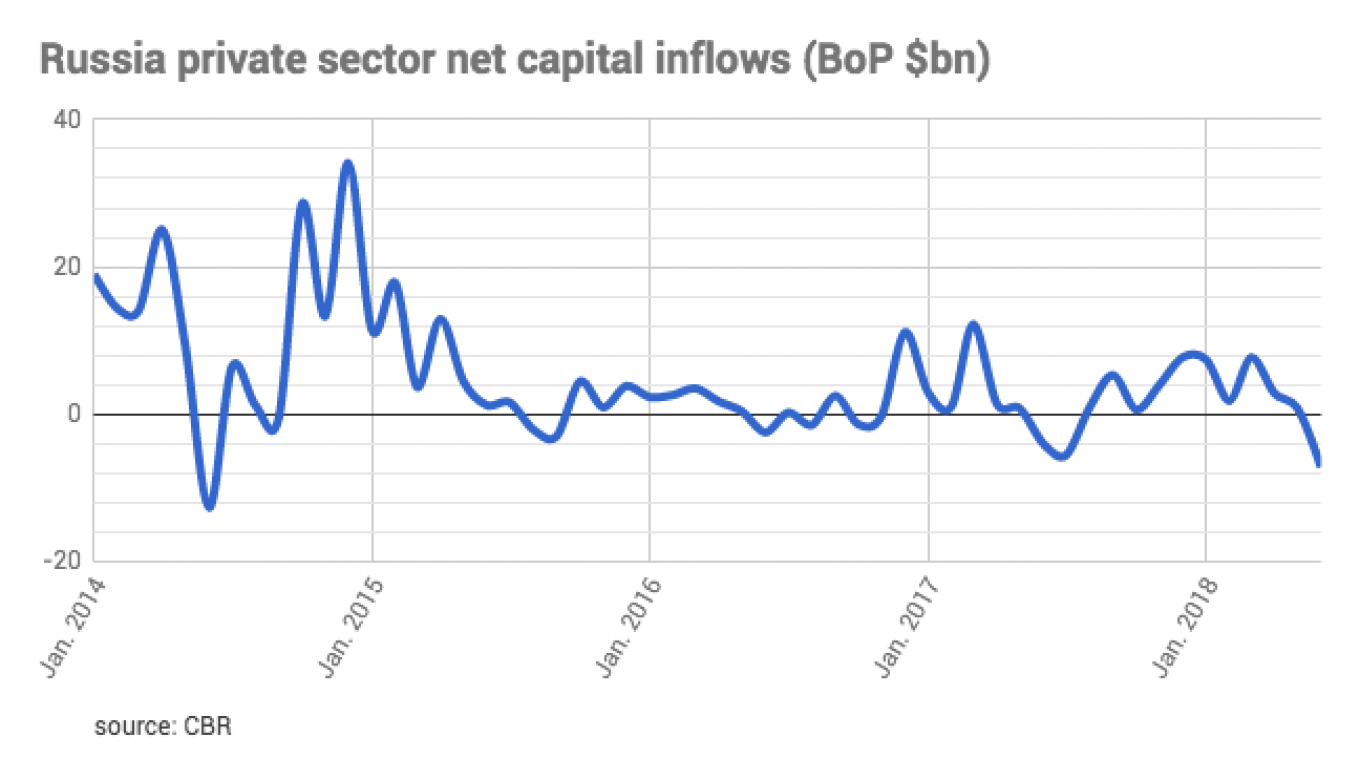 Earlier, the Central Bank reported that, according to preliminary estimates, the net outflow of capital in the first half of 2019 amounted to $27.3 billion. In July the outflow was $0.7 billion.
According to the updated forecast of the Central Bank, the outflow of capital from Russia in 2019 with an average annual oil price of $65 per barrel should not exceed $50 billion.
This article first appeared in bne IntelliNews.