Animal rights activists have reportedly bought a lioness that was seen roaming St. Petersburg last week from its reality show star owner.
After the unattended predator was spotted on a snowy street over the weekend, local media reported that 7-month-old Simona belonged to a local resident who once starred in a popular Russian reality television show. Its owner told a Russian tabloid on Sunday that he planned to sell Simona because he found it increasingly burdensome to care for the animal in his apartment.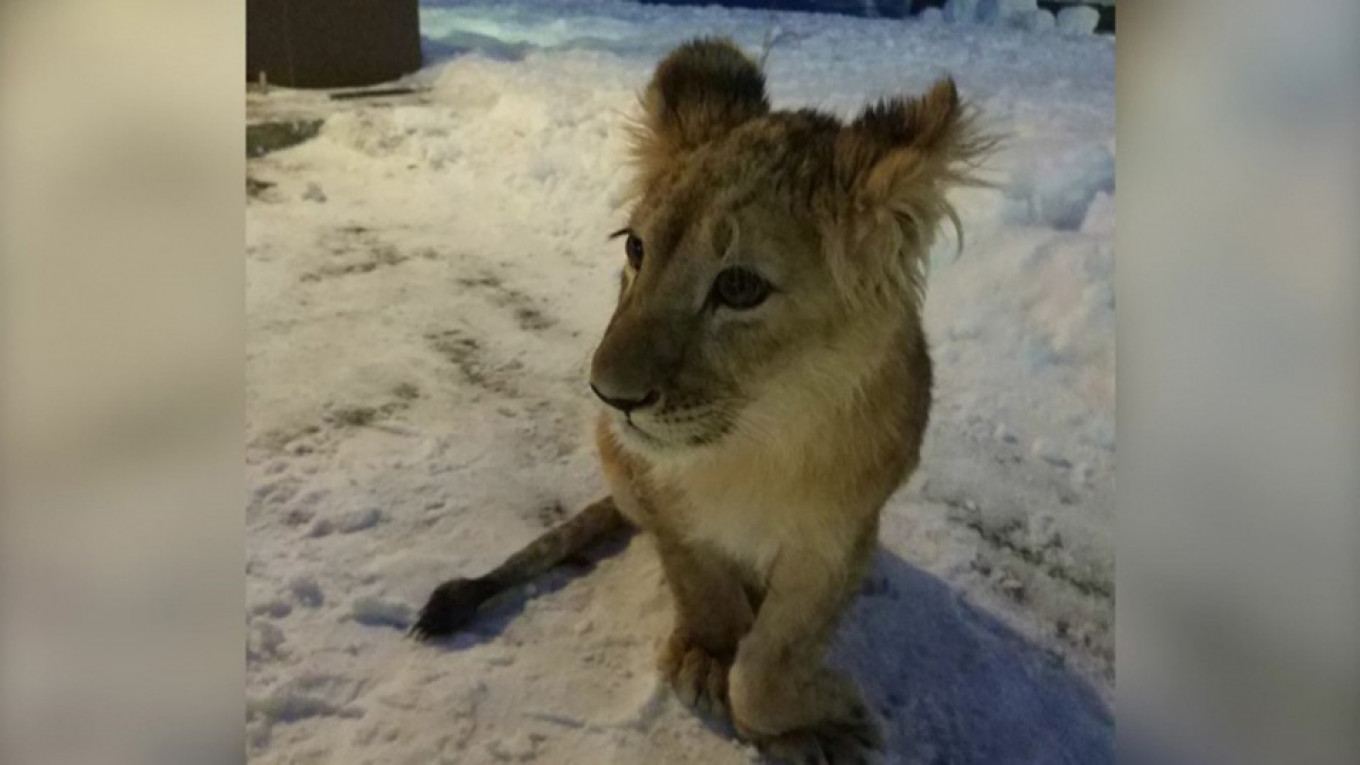 Veles, a private organization for the housing, treatment, rehabilitation and quarantine of wild animals announced on social media that it had bought Simona on Tuesday after raising funds in a crowdfunding campaign.
Videos posted on a Russian social media page showed the lioness interacting with its new owners.
"We have one more lioness, we think they'll become friends," the activists at Veles told the Komsomolskaya Pravda tabloid on Tuesday.
Veles said the animal is in need of surgery and is suffering from rickets, a disorder characterized by weak bones caused by vitamin deficiency.
Veles last made headlines for adopting a baby crocodile in 2014.