Two Russian teenagers were intercepted by police officers when they tried to set sail aboard a makeshift boat made of plastic bottles in the Chelyabinsk region.
The latest episode follows reports of two incidents in Far East Russia in which residents used self-made floating devices to travel to Japan over the past month.
The teens were intercepted sailing a boat that they called "Gucci," reportedly made out of 300 plastic bottles and spray foam, a local social media news page said Sunday.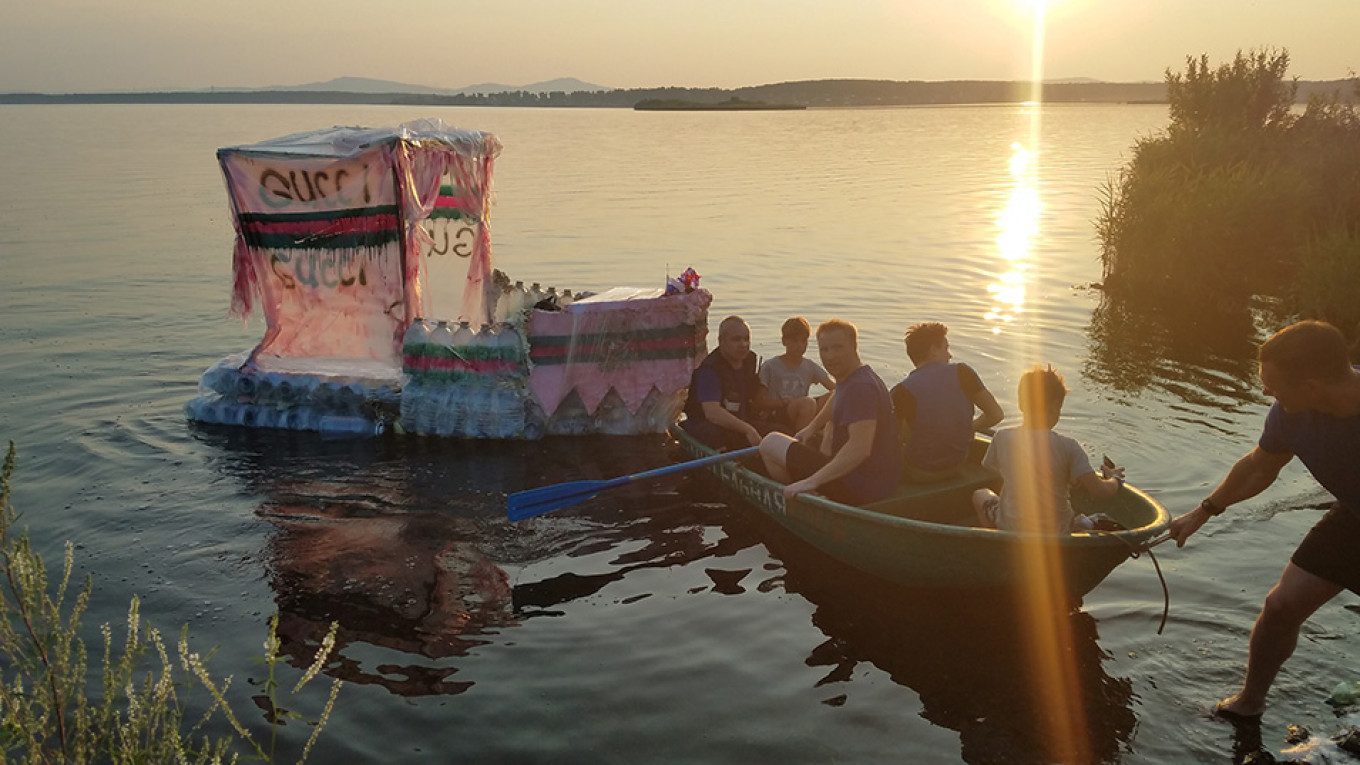 "What a beauty… It's so small," a police officer is heard saying off-camera as footage showed rescue services towing the boat to shore.
Police let the children go after telling them they were not allowed to swim without adult supervision, the Govorit Ozyorsk community said on the Vkontakte social network.
"What if you drowned?" one of the officers ask in the video footage, to which the teen responds: "we know how to swim."
"A mascot in honor of Navy Day," one rescuer is heard joking, referring to the national holiday that was celebrated on Sunday, in which the Navy held a parade of its military vessels.