The Hungarian man behind the "Hide the Pain, Harold" meme unexpectedly arrived in Moscow this week, where he was met by enthusiastic fans, Lenin and Red Square. Harold first shot to fame in 2011, when his stock photo became the Internet's favorite way of expressing hidden, controlled despair. 
Judging from the photos, Harold tried, unsuccessfully, to hide the pain on his first day in the Russian capital.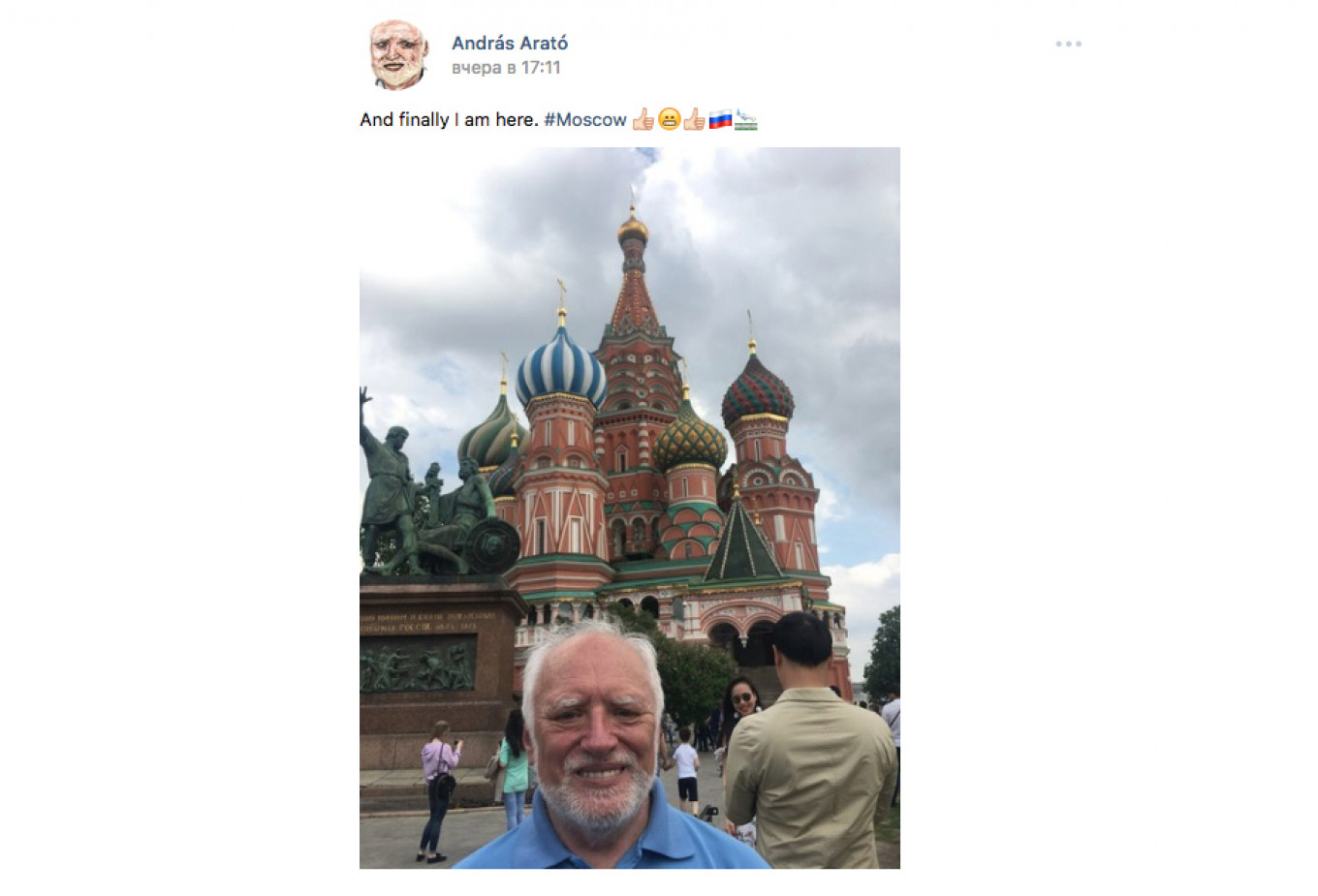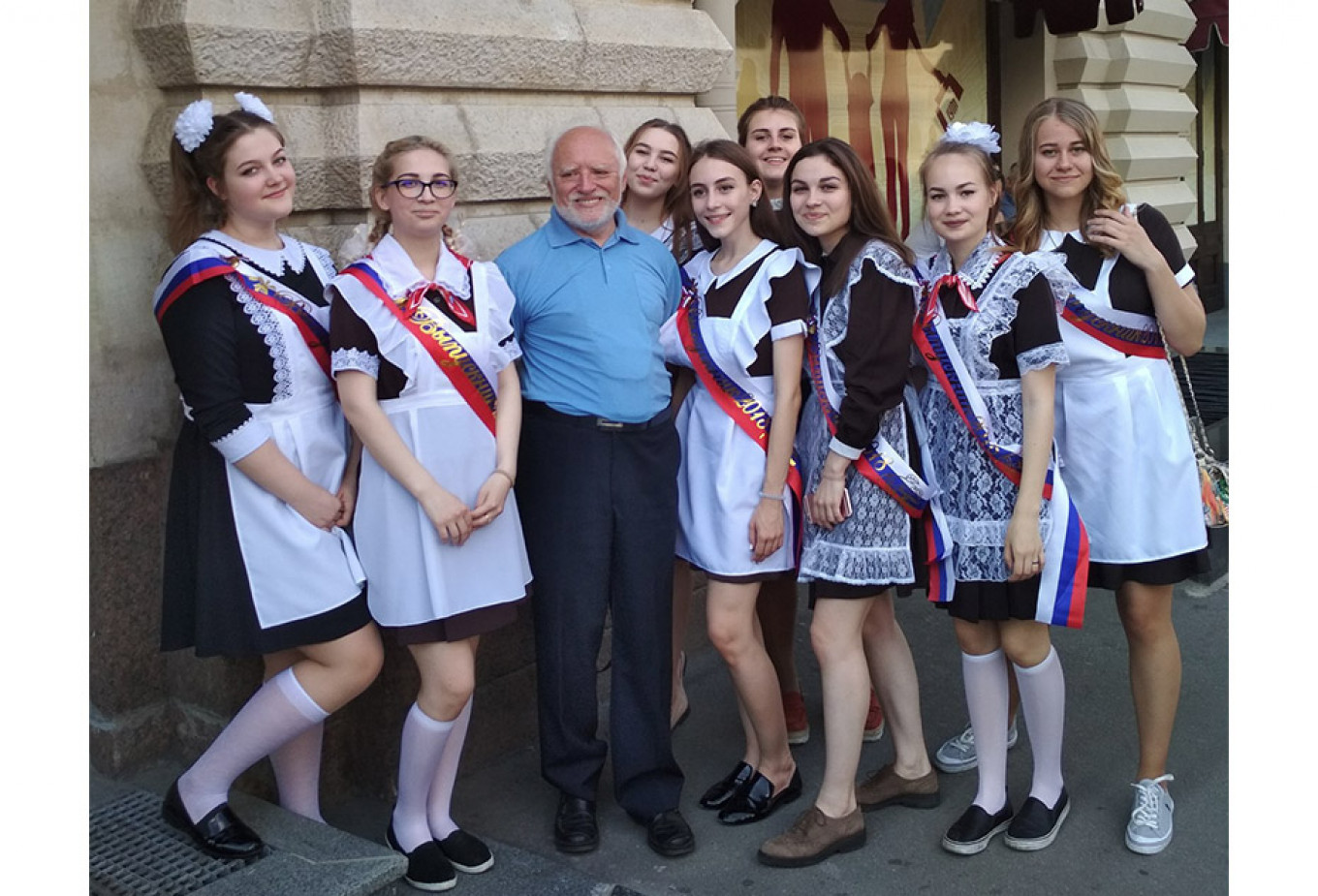 Harold pays tribute to another iconic character. 
Harold with the hidden pain brings joy to those around him. 
Moscow loves you too, Harry.