A major in the Interior Ministry who trains police officers at Moscow's Interior Ministry University has been found to have ties to a pro-Kremlin provocateur group as well as to a neo-Nazi organization.

The Insider news site's investigation found that Oleg Chursin, 43, is a member of a pro-Kremlin organization known as SERB, which has been involved in numerous acts of vandalism and assault on opposition activists and exhibits. In addition to SERB, he also had ties to the neo-Nazi organization Russian National Unity. 
The discovery was made with the help of The Insider's readers, who called attention to his profile on the Vkontakte social network. There Chursin had a number of posts where he encouraged people to join the group SERB, as well as photos of himself taking part in some of the group's actions, including the desecration of a memorial dedicated to the late Boris Nemtsov on Nov. 8.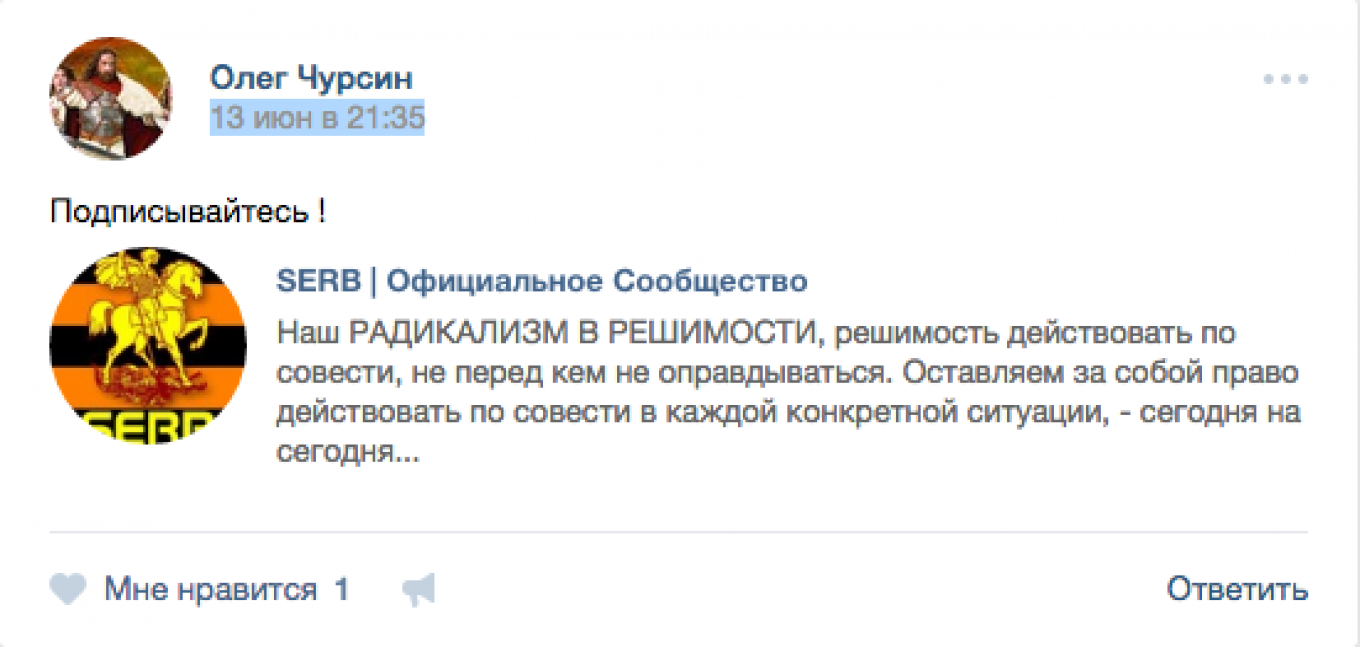 In addition to SERB, Chursin also subscribed to a VKontakte group called "Black Bloc National Socialists." However, after the group began to post pro-opposition statements he wrote that it had "sold out to the Jews." 
The Interior Ministry University's press service has so far declined to comment, but says that it is looking into the matter. When contacted by The Insider, Chursin tried to deny his connection to SERB. When he was shown the photos, however, he said that he "did not know how to answer."