Three stations on the Moscow metro's Dark Blue Line will be closed on Saturday to allow for repair work to be carried out, municipal transport authorities said.
Passengers will be unable to enter or exit the central Ploshchad Revolyutsii, Arbatskaya and Smolenskaya stations all day Saturday, according to an announcement on the Moscow metro's website.
Normal service will resume at 5:30 a.m. Sunday.
The announcement also said passengers will be unable to change trains at those three stations on the Dark Blue Line, also known as the Arbatsko-Pokrovskaya Line.
Trains will continue to run from Kievskaya to Pyatnitskoye Shosse in the west of the city, as well as from Kurskaya to Shchyolkovskaya in the east.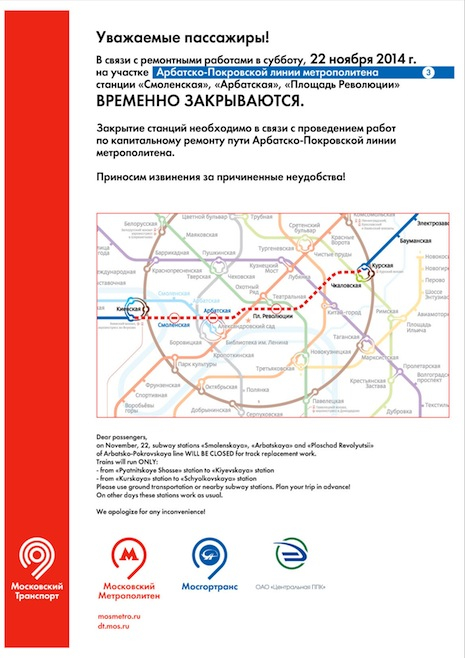 Moscow Metro