Russian Railways canceled more than 35 commuter trains north of the Moscow region on Friday, causing heavy crowding on the remaining trains and forcing passengers to ride on footboards.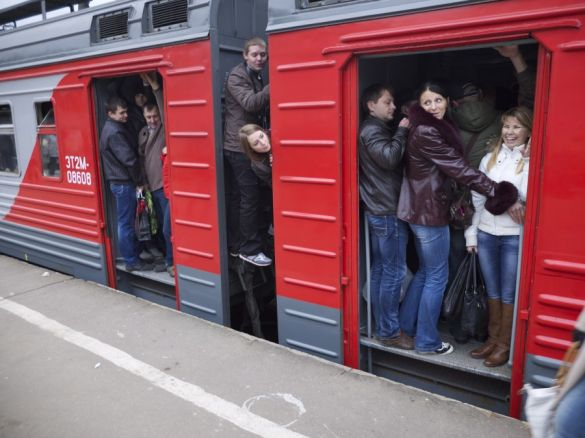 Photo of passengers waiting for the train to depart at Khimki station. (Vaskin 21/Liveblog)

The several dozen trains were canceled between Leningradsky Station and the town of Khimki, 20 kilometers north of Moscow, due to repairs on the tracks, RSN radio reported Tuesday, citing the press office of a branch of Russian Railways.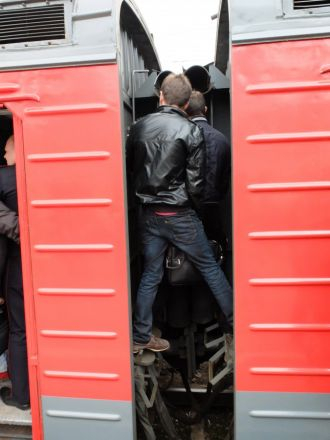 Photos show travelers were prepared to reach their destination any way they could. (Vaskin 21/Liveblog)
Photo showing train departing from Khimki station, fully loaded. (Vaskin 21/Liveblog)
Blogger Vaskin21 publicized the debacle on Livejournal Monday afternoon, posting photographs and videos under the headline "Hell in Khimki." The traveler reported that people were unable to move due to the crush of the rush hour crowd and that one woman had to be taken away by ambulance.

YouTube video showing train departing Khimski station (Vasek N)