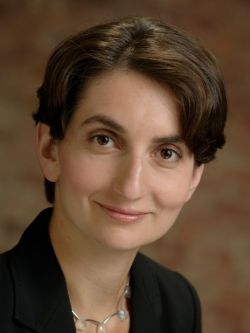 Anna Levitova
Managing Partner
Evans
The new year is starting with discussions of new laws, all of which are relevant for property owners in Russia. We believe that these new laws will affect Moscow's real estate market. All players — tenants, landlords, buyers and sellers — will be affected. Owning real estate will be more expensive and will offer fewer tax benefits. Renting will require more reporting to the authorities.
The first amendment to the law, which regulates travel and the registration of foreigners as well as Russian citizens at their permanent address, introduces large penalties and even jail terms for those who fail to register at their place of residence or that of their landlords. Separate penalties are introduced for those who register tenants that do not reside at the place of residence. Tenants who do not register at their place of residence within 90 days of moving in will face penalties of 3,000 to 5,000 rubles per person. Their landlord will have to pay 5,000 to 7,000 for each occupant who resides in the property without being registered. Landlords who register too many tenants, or register tenants who do not live in the apartment, will have to pay 500,000 rubles or serve a jail term of up to 3 years.
The fiscal position of the property owners is also likely to deteriorate in 2013. On March 15th, the Duma will discuss amendments to the Tax Code, which will repeal the tax exemption for long-term property owners who are fully tax exempt after 3 years of ownership under the current Tax Code. This will negatively affect both investors and regular homeowners. In addition, the introduction of a property tax on the market value of the property as opposed to the book value, which is currently the basis for taxation, was supposed to be introduced in January 2013, but discussions over exemptions for various categories of property owners have delayed the process. Also, the parliament is planning to cap the tax deductions from interest on mortgage loans. At the moment, all interest paid on mortgage loans is tax deductible, but the parliament is discussing capping such interest payments at 1.5 million rubles. This will penalize most buyers in Moscow, St. Petersburg and other large cities, where property values are high, and a 1.5 million ruble cap can be easily exhausted with two to four monthly interest payments.
Overall, these changes will discourage some buyers who are debating whether or not buying in Moscow makes sense. The increased holding costs due to property tax changes and the erosion of tax benefits for long-term investments will likely increase the downward pressure on the recovering Moscow market, where the relatively high real estate prices are mainly supported by the limited supply of new projects. For rentals, however, this might lead to groth of rental rates. In light of possible penalties and limited control over who actually resides in the apartment, some landlords will decide to take their properties off the rental market. This will be especially true of landlords of larger, more expensive properties, who rarely rely on rent as their main source of income and have other assets to protect. The enforcement of such amendments will also encourage an army of volunteer "reporters" to authorities, because in the absence of such informers it is impossible to find out who actually lives in the apartment. While the rental rates might rise, the process of renting out will become more difficult and less transparent.
If you currently own or are considering purchasing a property we recommend consulting with a real estate professional to fully understand the impact of the potential changes on your particular situation, as well as any actual changes taking place as a result of any of the proposed amendments.