A feminist activist in Russia's Far East was questioned by police over her art project on body positivity which they deemed "pornographic," the sibreal.org news website reported Friday.
Activist Yulia Tsvetkova's illustrations were part of a project called "Women are Not Dolls," which aims to promote body positivity among young women. The images show women dealing with body hair, wrinkles, menstruation and fat, accompanied by text beginning with "Real women have…" and ending with "... and this is all normal!"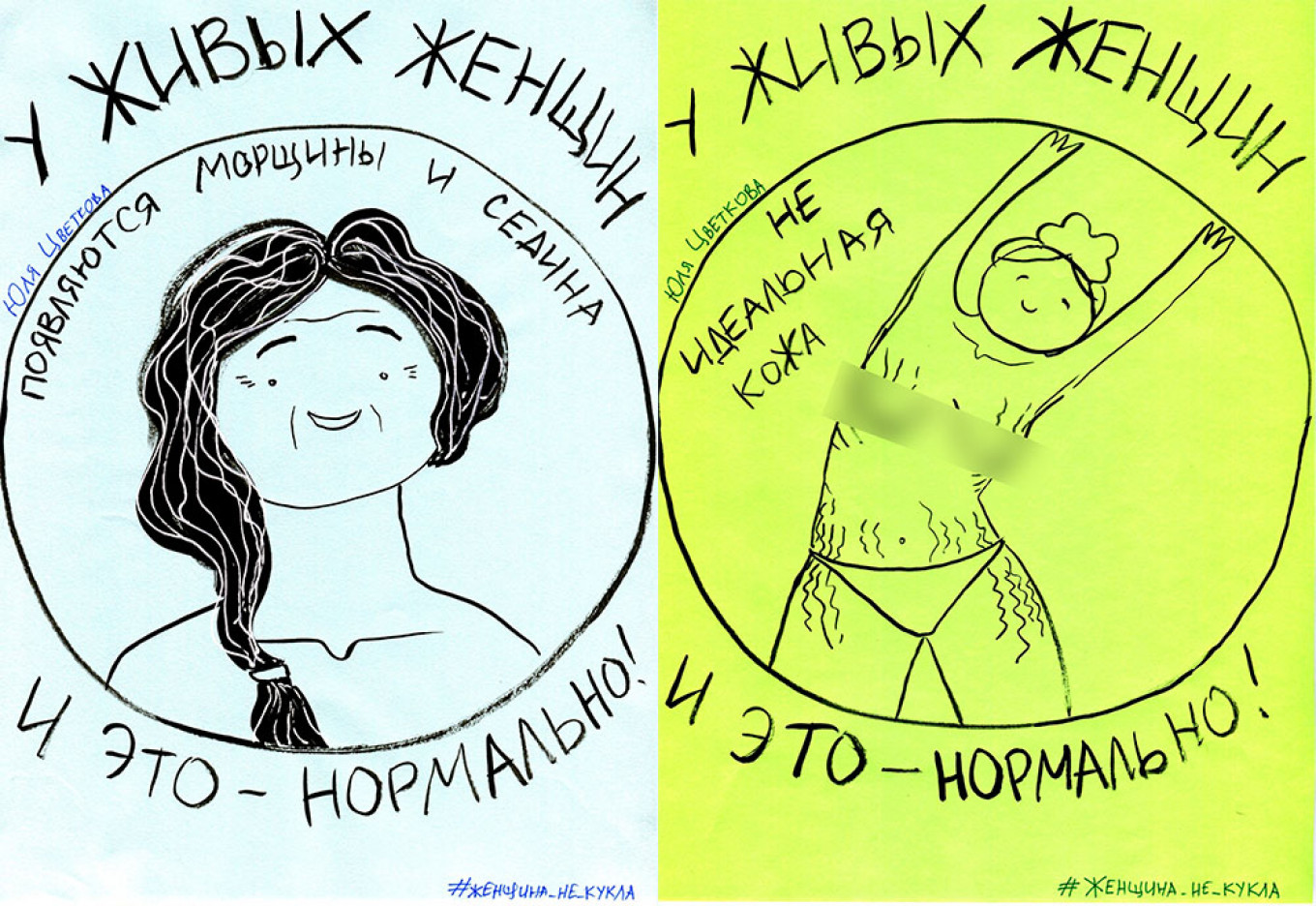 Police in the Khabarovsk region town of Komsomolsk-on-Amur said the drawings had the potential to "defile children," as the project is part of Tsvetkova's work in a youth theater.
Tsvetkova told sibreal.org that she was summoned for questioning after police received an anonymous complaint.
Earlier this month, the Komsomolsk-on-Amur mayor's office banned a theater festival directed by Tsvetkova on the grounds that the performances were LGBT propaganda, the report adds.