July 10 marks the 160th anniversary of the birthday of Nikola Tesla, the brilliant Serbian-American engineer, physicist and inventor responsible for the second great industrial revolution in the 20th century. Among his over 300 patents is one for alternating electrical currents — what everyone uses forpower all over the world.
To celebrate this event, Tesla Hall in Moscow is welcoming back the very cool, slightly scary, utterly captivating Tesla Show that involves lightning bolts and plasma speakers and ion engines and even Jacob's Ladder: a high voltage climbing arc in which a spark jumps between two parallel wires andclimbs up a ladder.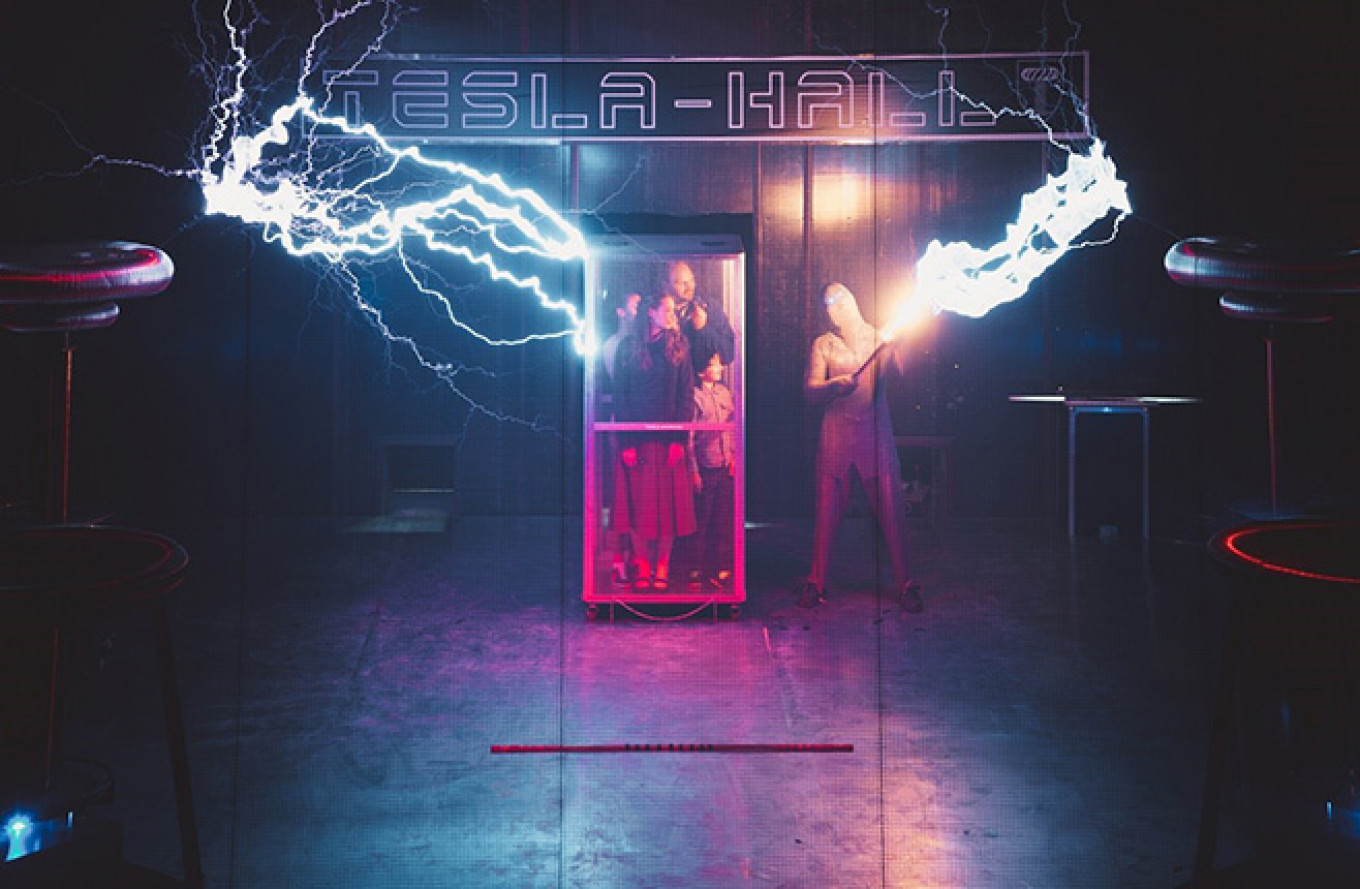 The show is very hands-on: at one point you can climb into a box and be pounded by huge lightning bolts. The great part is that you climb out unscathed.
The show, which lasts almost an hour, will only play Fri. to Sun., July 8-10.
Tesla Hall. 32 Volgogradsky Prospekt. Bldg. 26. Metro Volgogradskaya. +7(495) 764 8717. Tickets are limited and can be purchased online or in the hall before the shows. Bring on AA battery for safe disposal and get a 20 percent discount. For more information about show times, see tesla-hall.ru.