Auction house Reuning & Son Violins has deleted information on the sale of a cello reportedly bought by Sergei Roldugin, a close friend of Russian President Vladimir Putin, the Slon news website reported Friday.
The website of the U.S. auction house — based in Boston, Massachusetts — currently mentions three cellos by famous maker Antonio Stradivari, but does not provide sale details for the third, the "Stuart."
Photographs of the "Stuart" cello have also been removed from the "Notable Sales" section, although they can still be accessed via the website's archive. Made circa 1732, the cello's original owner was Emperor Friedrich Wilhelm of Germany, according to the website of the Tarisio auction house.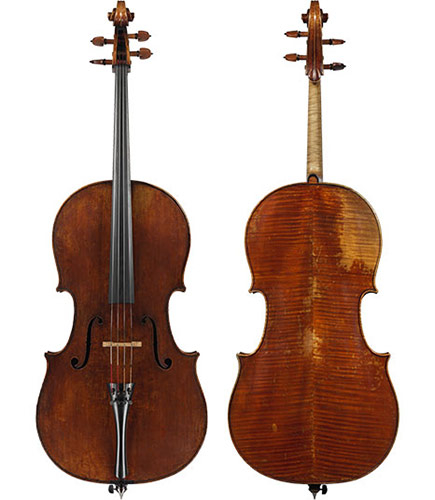 reuning.com
The "Stuart" cello made by Antonio Stradivari
During his recent annual phone-in show, the Russian president mentioned that Roldugin had purchased the "Stuart" cello for $12 million, the Kremlin website reported on April 14.
Putin spoke in response to the Panama Papers investigation which reported that businessmen from Putin's inner circle had funneled $2 billion through offshores registered to Sergei Roldugin, cellist and godfather to Putin's daughter.
Antonio Stradivari (1648-1737) is regarded as the greatest violin maker in history. While most of the remaining Stradivari instruments are violins, he also made violas and cellos.
Most of his early cellos have been resized, but there are about 20 cellos remaining that were produced after 1707. They are highly sought after and demand high prices at auction.