Google users in Russia saw a familiar face when they used the search engine on Monday: Dmitry Mendeleev, the 19th century Russian chemist best known for his periodic table of elements. He was born on this day in 1834.
Muscovites also know of Mendeleev because of his eponymous Mendeleyevskaya metro station, which features lamps that resemble molecular models.
Google regularly uses its doodle — the image displayed above the search field — to mark important anniversaries or holidays. While some doodles can be seen by people throughout the world, others are only shown in specific countries.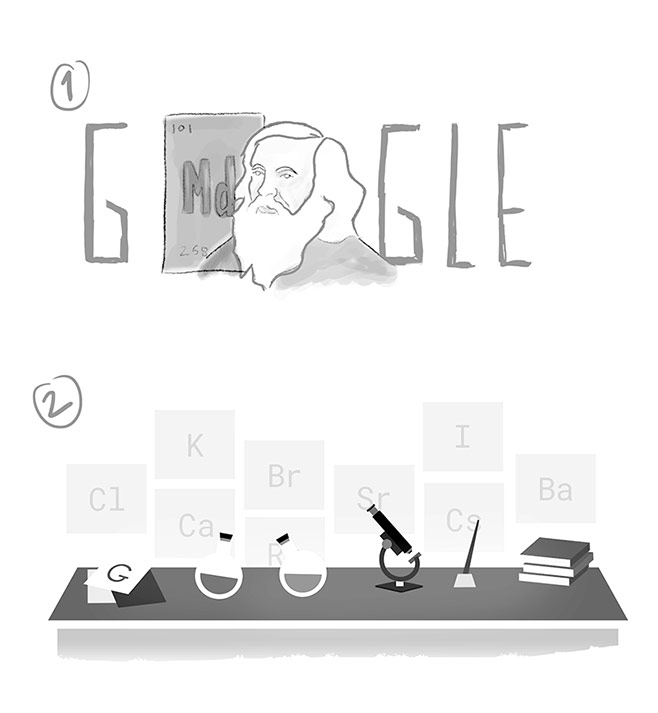 Google
Dmitry Mendeleev worked on his periodic table while a professor in St. Petersburg. There, he spent years working out the details of how best to classify chemical elements before finally presenting his model to the Russian Chemical Society in 1869.
The final idea is said to have come to Mendeleev in a dream — a fact that Google also notes in its accompanying text. It goes on to explain how his work still affects everyone from scholars to students: "The basic principles behind [Mendeleev's] periodic organization continue to stand at the foundation of modern chemistry," Google writes. "Today, on Mendeleev's 182nd birthday, we celebrate how this visionary helped us order and understand our world."