Italian-Russian luxury brand Caviar has released a new iPhone 6 model for pious Christians that could help the faithful stay clear of swear words, the company said.
The Trinita is the second product in the brand's Credo line and features an engraved likeness of "Trinity," a 15th-century icon attributed to Russian Orthodox monk Andrei Rublyev, Caviar said on its website.
The company added that its designers had consulted the Guild of Experts on Religion and Law to ensure that the image was not insulting to the feelings of believers — an offense punishable by law in Russia.
Unnamed "experts" were also cited in the press release as saying that the Trinity image could "in a mystical way protect the owners of the phone," which media quickly dubbed the "iConophone."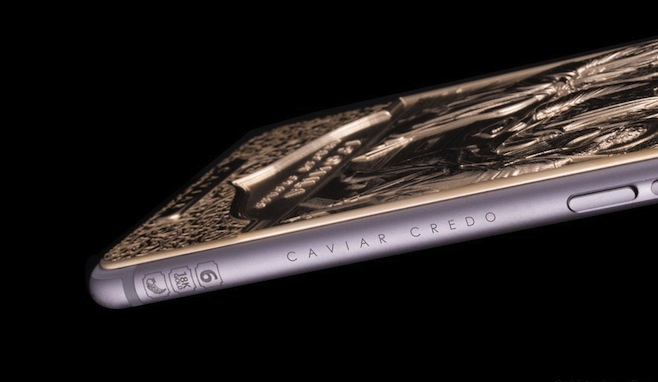 Hi-tech.mail.ru
The religious phone owner could also "read their prayers before this image, and remain aware of the necessity of leading a Christian life" the experts were cited as saying by Caviar, adding the phone could encourage its owner "not to swear, have evil intentions, or say unkind things."
Caviar has previously launched an Islam-themed phone, featuring a mosque, and will also launch phones inspired by Judaism and Buddhism in the future, the company said.
The Trinita model can be purchased online for 157,000 rubles ($3,100.)