While most people would struggle to build a half-decent snowman in their backyard, a student in Siberia has spent the past four weeks constructing a life-size replica of a Soviet-era tank.
Alexander Zhuikov, who studies in Novosibirsk, has spent the last month building a solid 20-ton version of a SU-122-54 tank, according to a post published Tuesday on his VKontakte social media page.
The tank, which is colored khaki-green, comes with a gun barrel, turret and caterpillar tracks. It stands at a height of 2 meters and measures 6 meters long, excluding the gun barrel, which is made out of cardboard, the local NGS.Novosti news site reported.
Roughly 20 tons of snow was needed to build the tank, which is not hollow inside, the report said.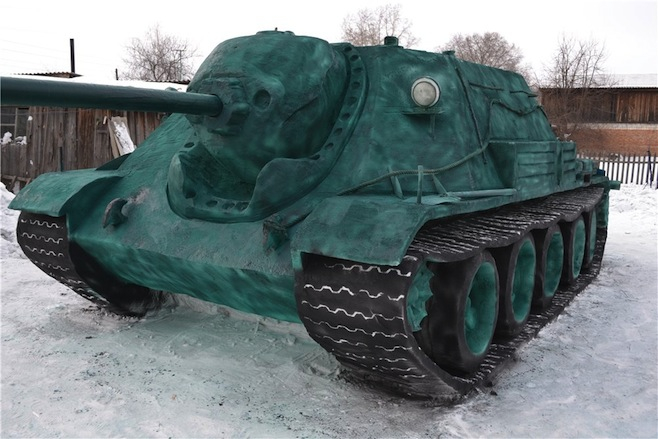 Alexander Zhuikov / VK

Zhuikov built the tank in order to take part in a competition called "Tank in Ambush," which is run by the producers of a popular computer game called World of Tanks.
Last year, Zhuikov took second place in the competition, but he hopes this year's tank — built in his grandmother's backyard — will see him secure the top spot, NGS.Novosti reported.
Those wishing to take part in the competition are asked to "fashion out of snow a realistic sculpture of any tank that appears in World of Tanks," according to a note on the game's website. Hopefuls are also asked to submit photographic evidence of their work before March 8.
The SU-122-54, a tank destroyer, entered into service in 1954. About 100 of the vehicles were manufactured in all, according to the World of Tanks website.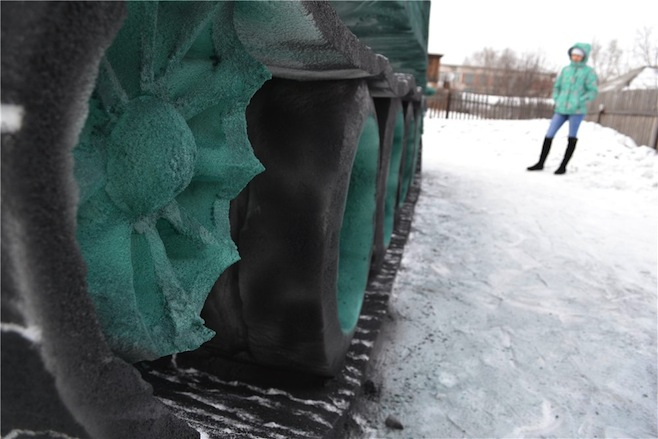 Alexander Zhuikov / VK