A guerilla art group has claimed responsibility for putting up fake movie posters around Moscow portraying the U.S. and Ukrainian presidents as monkeys in a mock rendition of "Planet of the Apes" named after Kiev's Maidan Square protests.
The posters for "Maidan of the Apes" show a monkey-like Ukrainian President Petro Poroshenko raising a gun to the sky as carnage rages around him. Also featured in the placard are U.S. President Barack Obama, in the role of chief ape, and rebel fighter Igor Strelkov, in the role of hero.
Art group Nevezhliviye Lyudi, or "Impolite People," has claimed responsibility for the posters, which appeared in Moscow last week.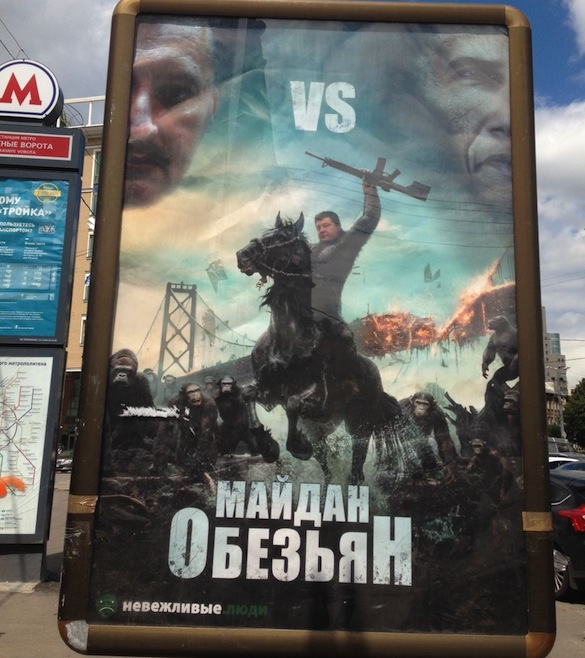 VK
"The art group is independent, but it has its clear political views. We are against senseless aggression and Western propaganda and lies, and we are for a strong Russia," the group said in a statement posted on its website.
Many Russians blame the United States and other Western powers for fueling the protest movement that erupted in Kiev last year and led to the deposition of the pro-Russian president and the perceived trampling of ethnic Russians' rights in eastern Ukraine.
See also:
Few Russian Artists Bother to Fight Creeping Trend of Censorship