In perhaps the surest sign that spring has finally arrived, Moscow turned on its more than 500 fountains on Monday.
Graffiti was removed from the fountains as part of a clean-up operation to get them ready in time for the May holidays, while hard-mineral deposits and the granite walls of the fountains were sand-blasted, Interfax reported.
The fountains will be turned on from 8 a.m. to 11 p.m. on weekdays, and until midnight on weekends and holidays.
There are 562 fountains in Moscow. Manezh Square by the Kremlin walls contains the largest number of fountains in the capital, with 12, but the fountain at the Poklonnaya Gora war memorial in the west of the city pumps out a greater volume of water — about 15 million liters at a time.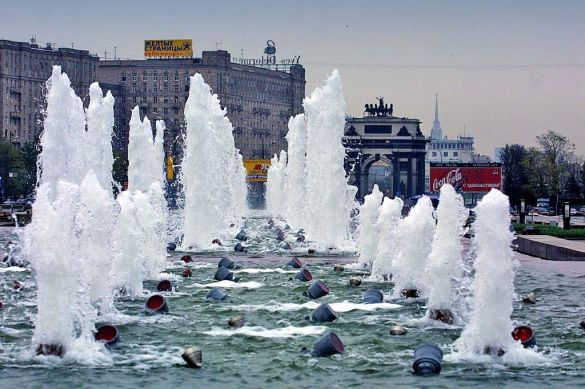 The Poklonnaya Gora fountain pumps out about 15 million liters of water at a time. (Vladimir Filonov / MT)