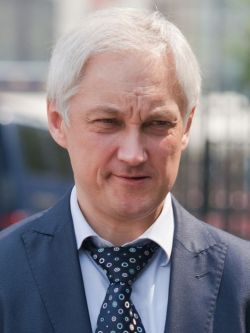 Vedomosti
Belousov
Dapper, gray-haired Economic Development Minister Andrei Belousov, 53, had a distinguished academic career before entering full-time public service.
The son of a prominent economist, Belousov was born in Moscow and attended Moscow State University where he graduated with a degree in economics in 1981. He was involved in what was a unique effort under the Soviet system to do short-term economic forecasting — creating annual fiscal plans instead of just relying on the traditional five-year cycle.
He headed the Center for Macroeconomic Analysis and Short-Term Forecasting for six years when he was appointed as deputy economic development and trade minister in 2006 by German Gref, who was head of the ministry at the time.
In 2008, shortly after Vladimir Putin began his second presidential term, Belousov was moved from the ministry to the president's administration as director of the government's department of economics and finance. He held that position until Monday.
Belousov also headed the Strategic Initiatives Agency, a nongovernmental organization whose establishment was initiated by Putin last year to support medium-sized business and improve the business climate.
Vedomosti described Belousov as "Putin's man," and his appointment was widely expected. The daily quoted Alfa Bank analyst Natalya Orlova as saying Belousov's appointment is a sign of continuing government control in the economy. On the same pages, Altera Capital managing partner and former Economic Development Deputy Minister Kirill Androsov countered her opinion, saying, "He is absolutely a market economist."
Belousov has written prolifically on economic topics and is a regular in forums and round tables, but little is known about his personal life.