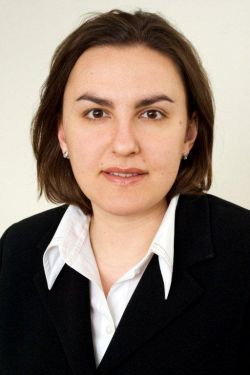 Yelena Ovcharova,
Ph.D. in Law Attorney, Head of the Administrative Defence of Business Group,
Pepeliaev Group
Senior Lecturer in the Law Faculty of Lomonosov Moscow State University
In its day-to-day activity, Russian business comes face to face with licensing and state supervision and control measures established by the government. The key principles which the Russian state announced at the outset of its administrative reforms are worthy of support, and these are: limiting state interference in the economic activity of individual businesses, not least scrapping excessive regulation; ensuring that there is no duplication of the powers and functions of state executive bodies; and arranging for the allocation of the functions in the areas of economic regulation, state supervision and control, state property management and provision of services by governmental organizations to individuals and legal entities.
However, the practice that has developed in the areas of licensing and state supervision shows that legislation fails fully to regulate a whole raft of issues, while there are many unclear or vague regulatory rules. This means that civil servants have a wide, and sometimes even unlimited, administrative discretion, therefore creating fertile ground for patterns of corruption to spring up when licenses are issued for specific types of activity which require them, or when state inspections are held, or when enforcement measures are taken as a result of the inspections. These measures include an administrative suspension of a legal entity's business activity, disqualification of its managers, administrative fines, and imposing criminal liability of managers and officers of companies.
One of the main reasons for corruption in licensing and state supervision in Russia is the fact that state supervisory authorities (on the federal level, various federal services) combine this work with exercising licensing functions, i.e. issuing permissions to carry out licensed activity. When companies and businesses are inspected, this is to assess compliance with the law, including requirements under licenses. Moreover, in many cases, framework legislation is created giving state supervisory authorities the role of creating more detailed subordinate regulations to govern the procedures for issuing the licenses they give out and the inspections they carry out. This tendency is especially notable in relation to federal services that are directly under the auspices of the Russian president or the Russian government.
It is important to note that under the new Federal Law No. 99-FZ dated May 4, 2011, "on licensing specific types of activity," which is not yet in force, the Russian government itself will determine, in regulations that it will approve, licensing requirements for particular types of activity. The government will also adopt other legal and regulatory acts on licensing issues. The powers of licensing authorities, meanwhile, will be limited to approving the forms of certain documents required for a license to be issued. It would be fair to present this as a positive development from business's perspective.
A major problem is the incompleteness of legal regulation in the areas of licensing and state supervision and control. There are two pieces of federal framework legislation: the Federal Law "on licensing specific types of activity" (the "Licensing Law") and the Federal Law "on protecting the rights of individuals and individual entrepreneurs when state supervision and control and municipal control are carried out" (the "Inspection Law"). In addition, extremely important measures are often determined on the level of subordinate legislation, often acts passed not even by the Russian government but by federal executive authorities to which the government has delegated the relevant powers. These include federal ministries and services, the latter of which are, at the same time, the licensing and supervisory authority. Administrative procedures, which are mandatory for companies, are determined in administrative regulations drawn up or approved by the same authorities that apply the administrative procedures. Where legal regulation is not sufficiently complete or well-defined, this creates conditions in which civil servants can abuse licensing and supervisory procedures contained in subordinate legislation. When there is a decision concerning issuing a license or when an inspection is carried out, practice shows that the officers of the licensing and supervisory authority rely above all on administrative regulations whose provisions were worded based on such authority's own official interpretation of the law. Generally, the interests of such federal services are reflected in the content of administrative regulations for performing functions relating to licenses and state supervision or control. The average length of these administrative regulations is around 100 pages. Moreover, the level of technical legal skill employed in drafting them leaves much to be desired. It is often not just businesses that find it difficult to understand what is meant in these regulations — professional lawyers can also struggle!
We believe that when obtaining a license or undergoing an inspection, it is necessary to rely on a literal interpretation of the law as contemplated by the constitution. Based on this, the meaning, content and application of laws and the activity of all state authorities should be determined directly in accordance with companies' and enterprises' business rights and freedoms.
A further problem of the above laws is the large number of exceptions to the areas they regulate. This means that, in certain exempted areas, there is no application of even the small number of legal guarantees that these laws contain. To regulate licensing and state supervision issues, use is made to the maximum possible extent of framework legal provisions in specific laws regulating these exempt areas. As a rule, these take the form of one or several articles which make reference to subordinate legislation generally passed by federal executive authorities specifically authorized by the Russian government in a defined area of activity, or to the subordinate legislation of the Russian Central Bank in relation to the supervision of the money supply, including currency control. The extent to which there is administrative discretion is therefore even greater in these areas.
There are some areas to which the Inspection Law does not apply, and these include, for instance, antimonopoly and financial inspections. They are not taken into account when the planned audits for the following year are posted in advance on the Russian State Prosecutor's official web site, and they are carried out according to rules of their own. These are not always justified, often running counter to generally accepted rules for state supervision and infringing the rights and legitimate interests of businesses. The provisions of these specific laws also lack certainty, which means that in practice, as part of their inspections of companies' premises, the antimonopoly authorities copy computer hard disks in full even though they have no power to do so under the Federal Law "on the protection of competition."
A complex situation has unfolded in the area of state regulation of the alcoholic drinks market. The Russian alcohol regulator Rosalkogolregulirovaniye ("RAR") has the combined functions of regulator, licensing authority and the state supervisory body with responsibility for imposing compulsory administrative measures based on the outcome of its supervision. The provisions of the new Licensing Law do not apply to licensing the manufacture of or trade in alcohol, alcohol products or products containing alcohol which is incidental to their main purpose (e.g. medicines). As a result, in the area of licensing, the trend is taking shape of a reduction in the number of types of activity requiring licenses, an increase in the effectiveness of licensing procedures, and the strengthening of the legal, organizational and procedural guarantees when licenses are suspended or revoked. However, in terms of licensing the manufacture of and trade in products containing alcohol as an incidental component, the opposite tendency can be observed, which is confirmed by the way RAR's practice has unfolded in licensing manufacturing. It should also be noted that the draft law No. 484412-5 passed by the Russian State Duma in the first reading on Feb. 22, 2011, legitimizes what RAR has actually been doing in terms of restricting access to the market for products containing alcohol. For no good reason, this makes carrying on the business of manufacturing and trading in such goods containing alcohol more complex.
The intention of those behind this draft law is that, to obtain a license an applicant will have to submit to RAR, alongside the documents required at present, a plan for fitting out the principal technological equipment for manufacturing with automatic measuring and stock-taking tools. The requirements for this plan will be established by RAR. In addition, the applicant should supply an estimate of manufacturing capacity in a form and including content to be established by RAR. Moreover, in this draft law, powers are vested in RAR to cancel a license without having to apply to court. Thus, if the draft is actually passed into federal law, RAR will determine the terms of licensing, it will issue licenses, will supervise compliance with the requirements of licenses and will cancel them. This clearly is in contravention of the principles announced at the outset of administrative reforms in Russia. It also infringes the constitutional provision that any restrictions on the rights and freedoms of an individual and a citizen, including the right freely to carry out business activity in any area, may only be established by a federal law.
In relation to personal data, the situation that has developed is unclear. The position of the Federal Technical and Expert Supervisory Service (the "FTESS") is that a company or entrepreneur which is carrying out personal data protection because it itself needs to must either obtain a license or else conclude a contract with another company licensed to provide the services in question. Taking into consideration that every business that processes personal data has an obligation to protect them, the process which a company or entrepreneur must undergo is extremely costly. It consists of re-equipping an information system and obtaining permissions for that system, becoming effectively a revenue generating exercise. This in no way conforms to the sense of licensing as a permission-based system to be applied when there are real threats for an individual, a company or the state. It seems to us that this stance of the FTESS does not have a basis in law, but is the consequence of a vague legislative provision that has been taken advantage of by the licensing authority. We believe that in the provision of the new Licensing Law, listing the protection of confidential information as one of the types of licensed activity, there should be a provision stating that there is an exception to the general rule that this activity is to be licensed in cases when a business is undertaking the activity purely for its own needs.
One of the options introduced for remedying the licensing situation has been self-regulation. This works on the basis of businesses being members of self-regulating bodies, and the state vesting in such bodies the responsibility for supervising and ensuring their members' compliance with mandatory requirements when carrying on their business activity. This system of self-regulation has not yet proved itself. For instance, in the area of audit activity, self-regulation saw additional functions for supervising auditing firms and individual auditors vested in Rosfinnadzor, the Russian financial supervisory authority. In the main, self-regulating authorities were created by the dominant business entities in a particular market, untying their hands, as this has allowed them to keep competition in check, closing access to the market in question to anyone not belonging to the self-regulating authority. Moreover, the quality of goods, work and services, which can only be kept at a high level by tough competition, has deteriorated markedly on "self-regulated" markets. For example, when self-regulation was brought in for the construction industry, the number of construction companies dropped sharply and the financial expenditure of businesses grew. Some assessments also suggested that the number of persons paying for real estate in advance who have then been defrauded also increased. Many experts consider that, even with all the drawbacks in the licensing of construction activity, the picture under self-regulation looks even worse.
There is a wide area of regulation based on subordinate legislation, administrative discretion and vesting all state functions in a single federal executive authority. These factors, along with the transfer of state functions to self-regulating bodies, create the conditions in which corruption can flourish. Equally, they ensure that companies and businessmen must look to build informal relationships with the officers of state authorities. Such relationships should be put on a strictly formal footing and created entirely in accordance with the provisions of laws that should be appropriate for the economic situation in Russia. They should contain specific, understandable rules as well as mechanisms for implementing such rules, should have a legal basis for the restrictions they establish and should comply with technical legal requirements in terms of the form and structure of a piece of legislation.
We take the view that the time has come to devise a legal mechanism that could be effectively implemented for the state to provide compensation in full for loss caused by unlawful acts, omissions and decisions by state authorities and their officers. At present, in place of such a mechanism, a party's "reasonable" expenses on appealing such unlawful acts, omissions and decisions in court are reimbursed. These simply do not cover the actual losses the business community incurs in overcoming administrative hurdles.