Artist Sends Russian Justice Ministry an Illustrated Letter About Ukraine War
Daria Apakhonchich's quarterly report was not what the ministry expected.
The artist Daria Apakhonchich, who was declared a "foreign agent" in 2020, sent a decidedly non-standard quarterly report to the Russian Justice Ministry.

On her Facebook page she explained that every three months she is required by law to send a report on her activities, including details of her income, to the ministry. Since the war began she hadn't sent in a report, so she decided to send illustrations about what was happening in Ukraine in lieu of a traditional accounting.

She hoped that her letter would be read by someone in the ministry who was still "a living human being."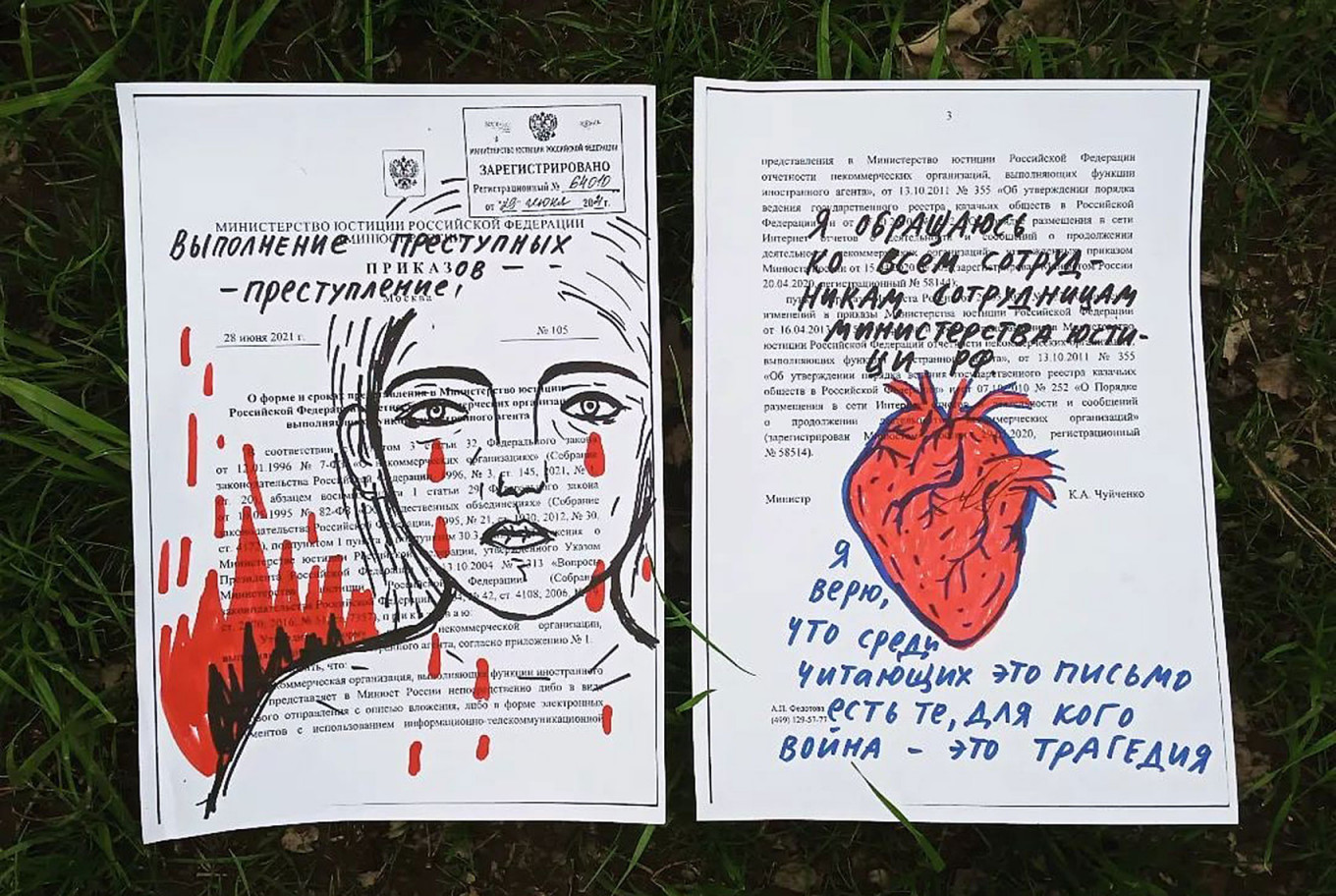 Daria Apakhonchich / facebook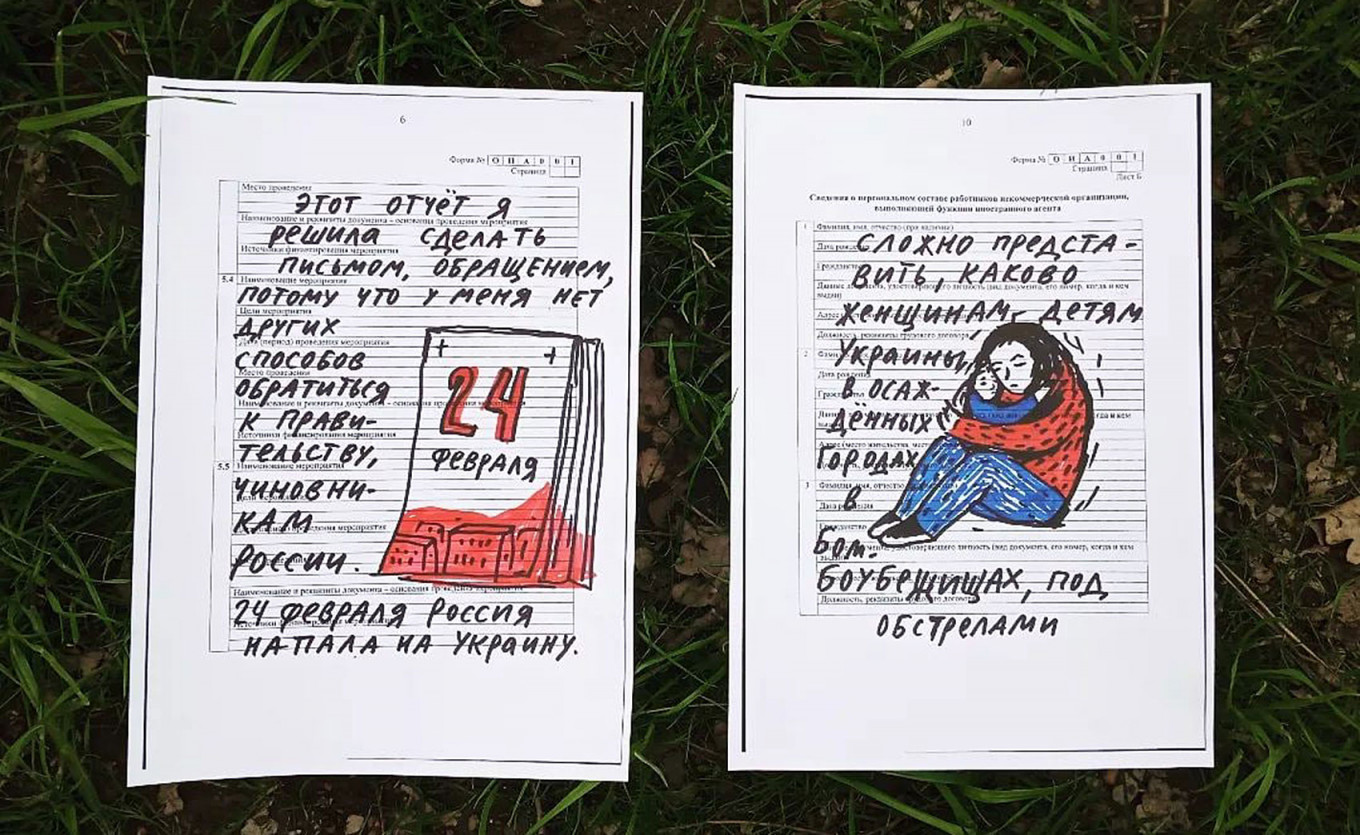 Daria Apakhonchich / facebook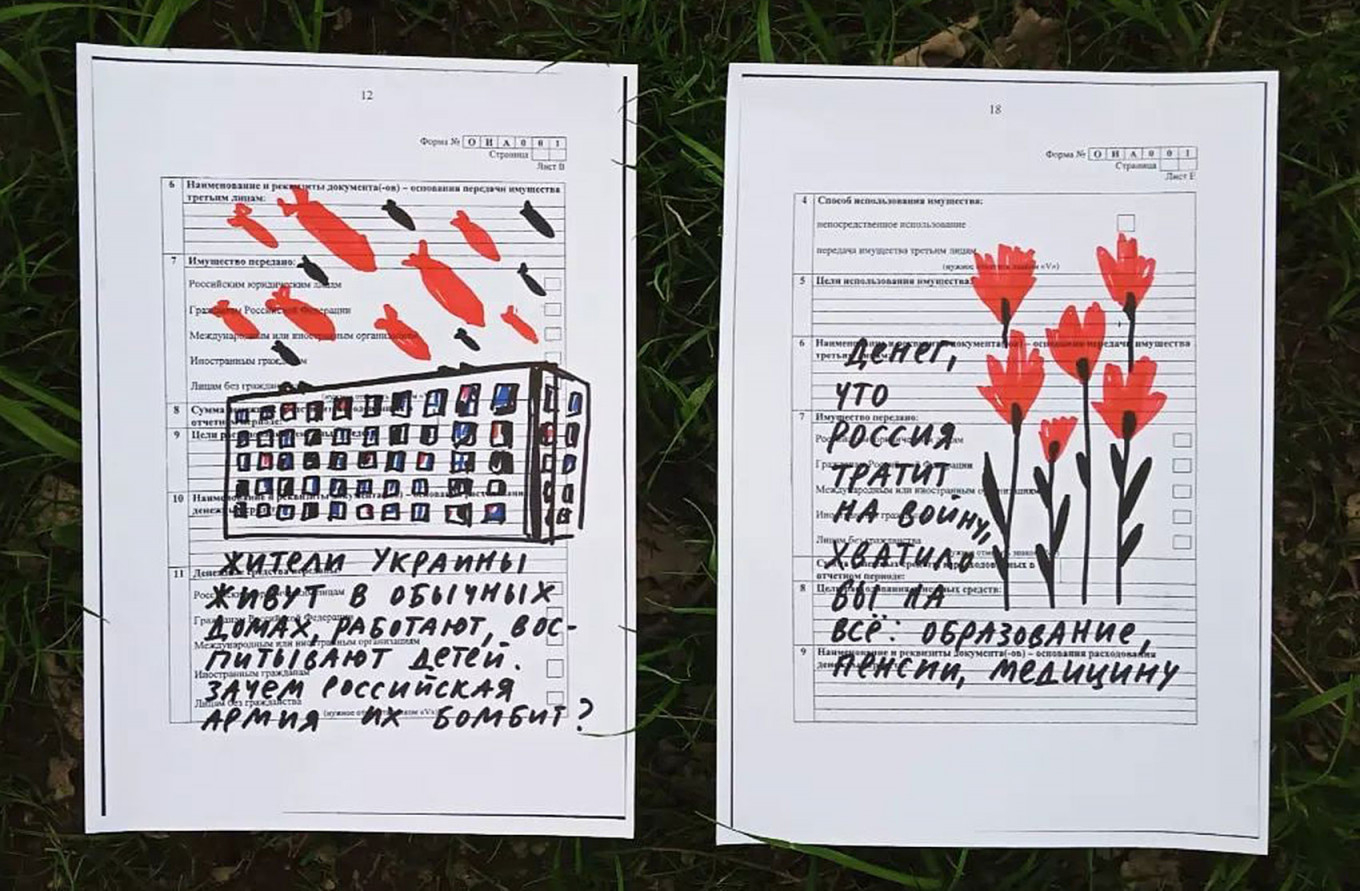 Daria Apakhonchich / facebook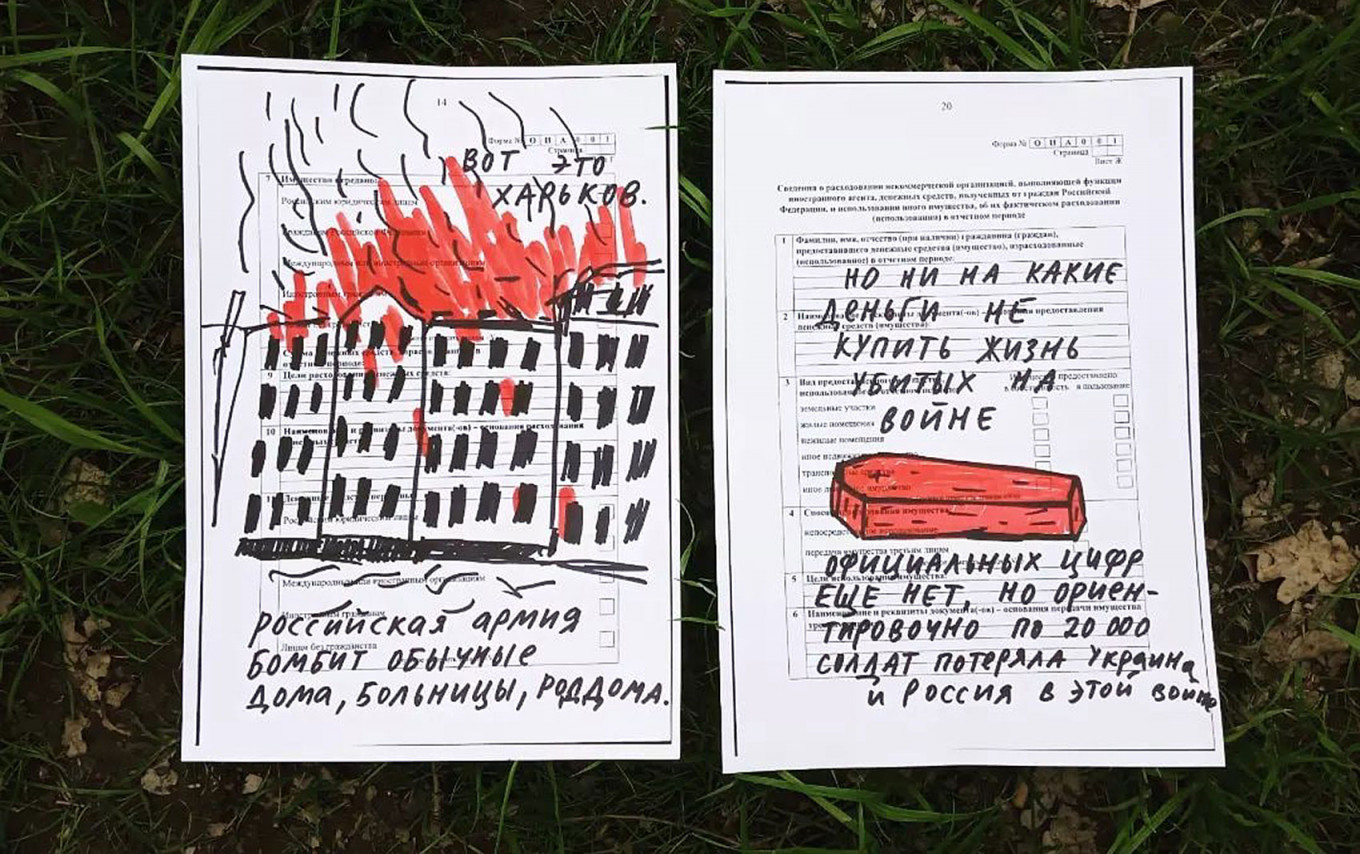 Daria Apakhonchich / facebook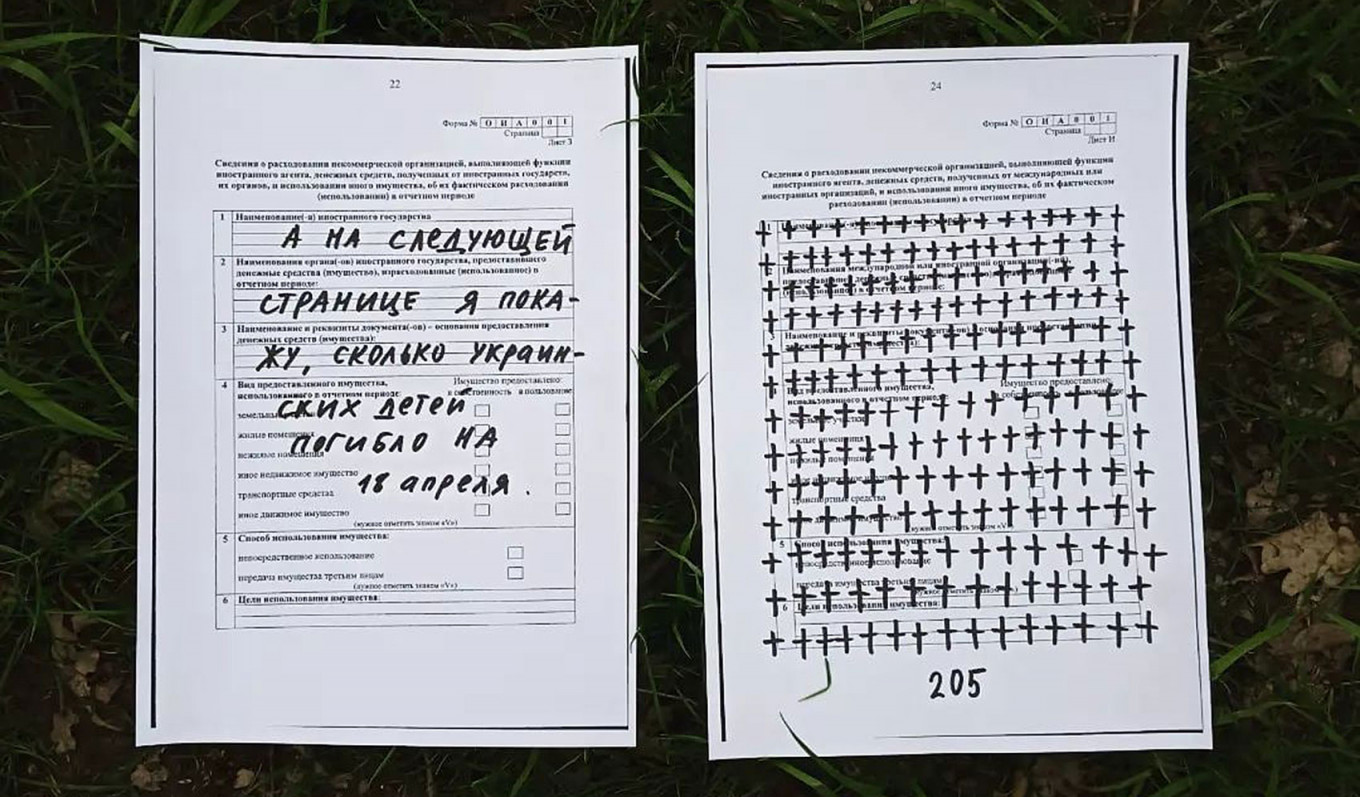 Daria Apakhonchich / facebook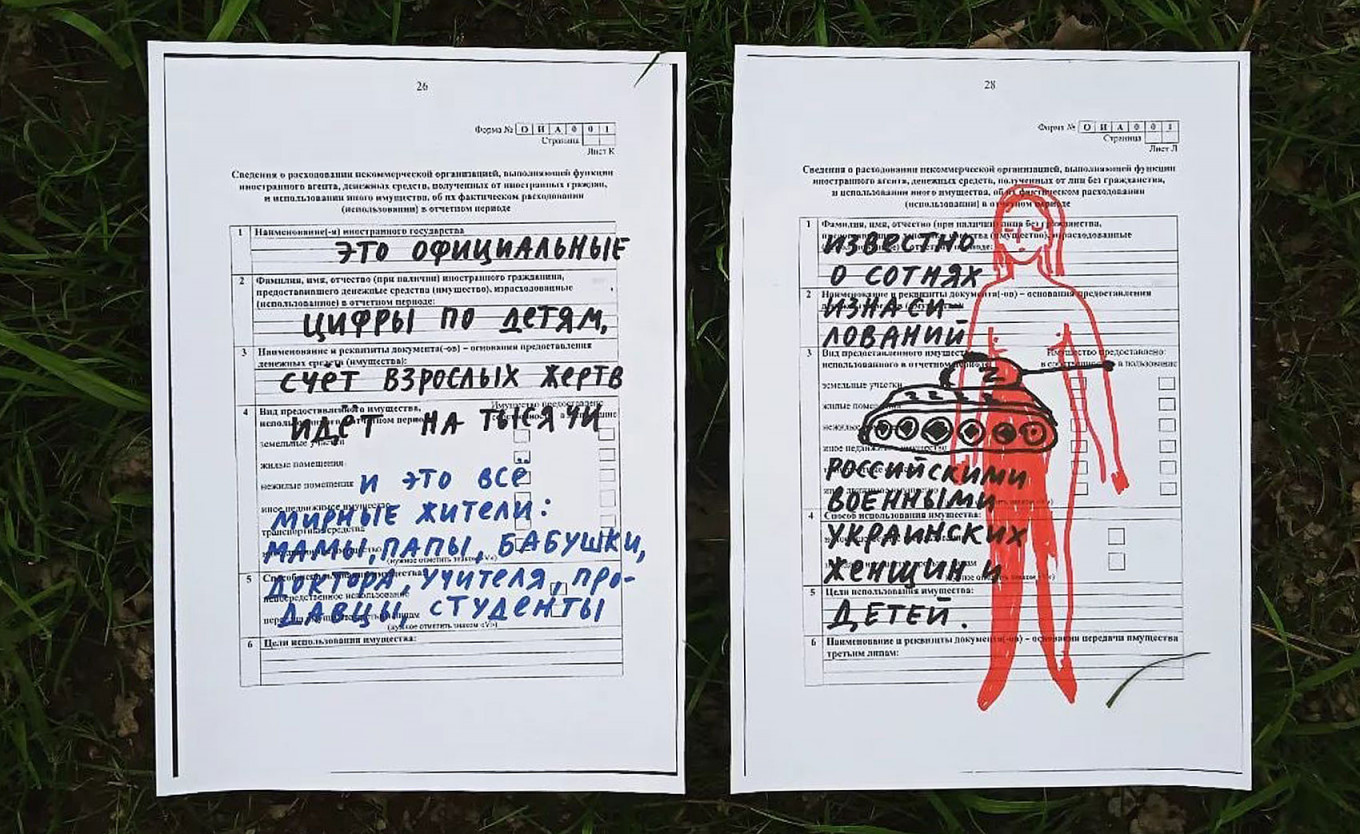 Daria Apakhonchich / facebook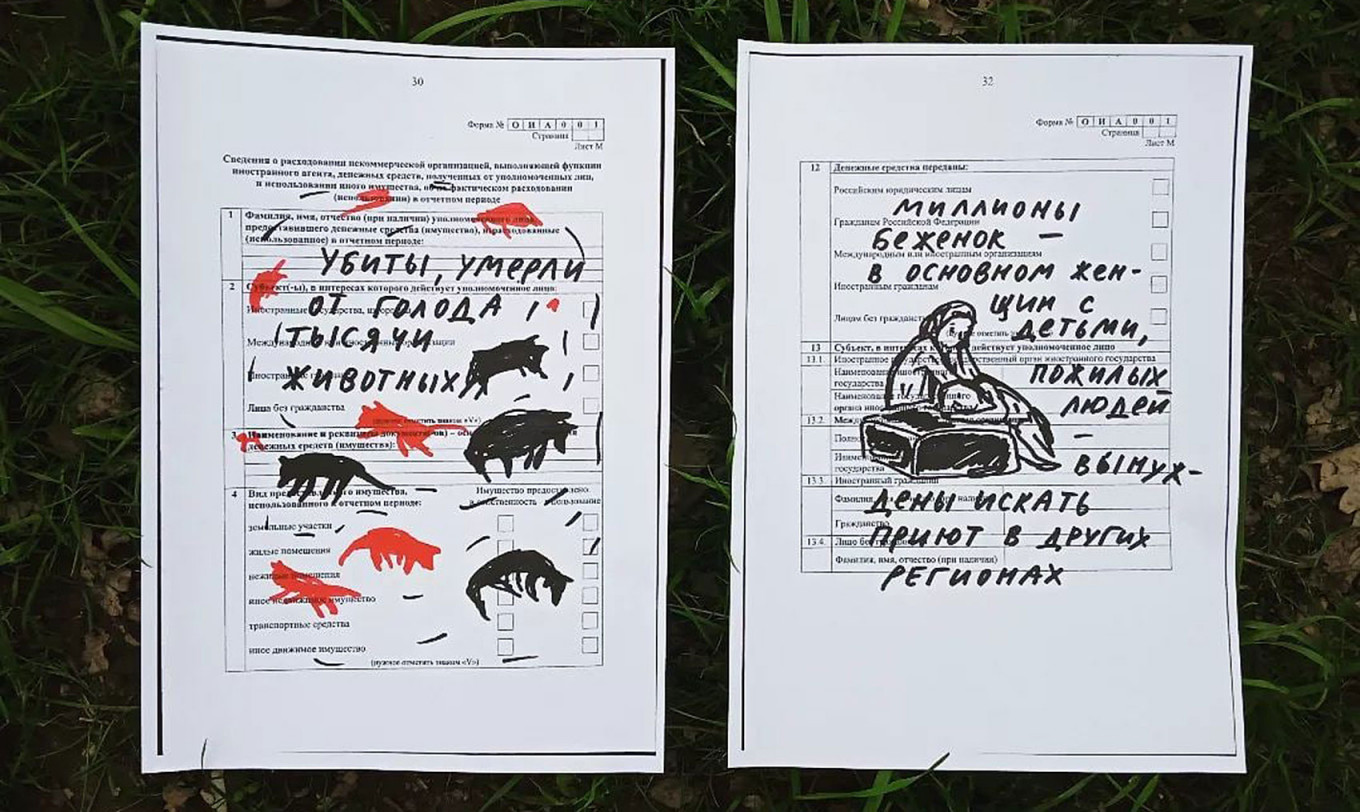 Daria Apakhonchich / facebook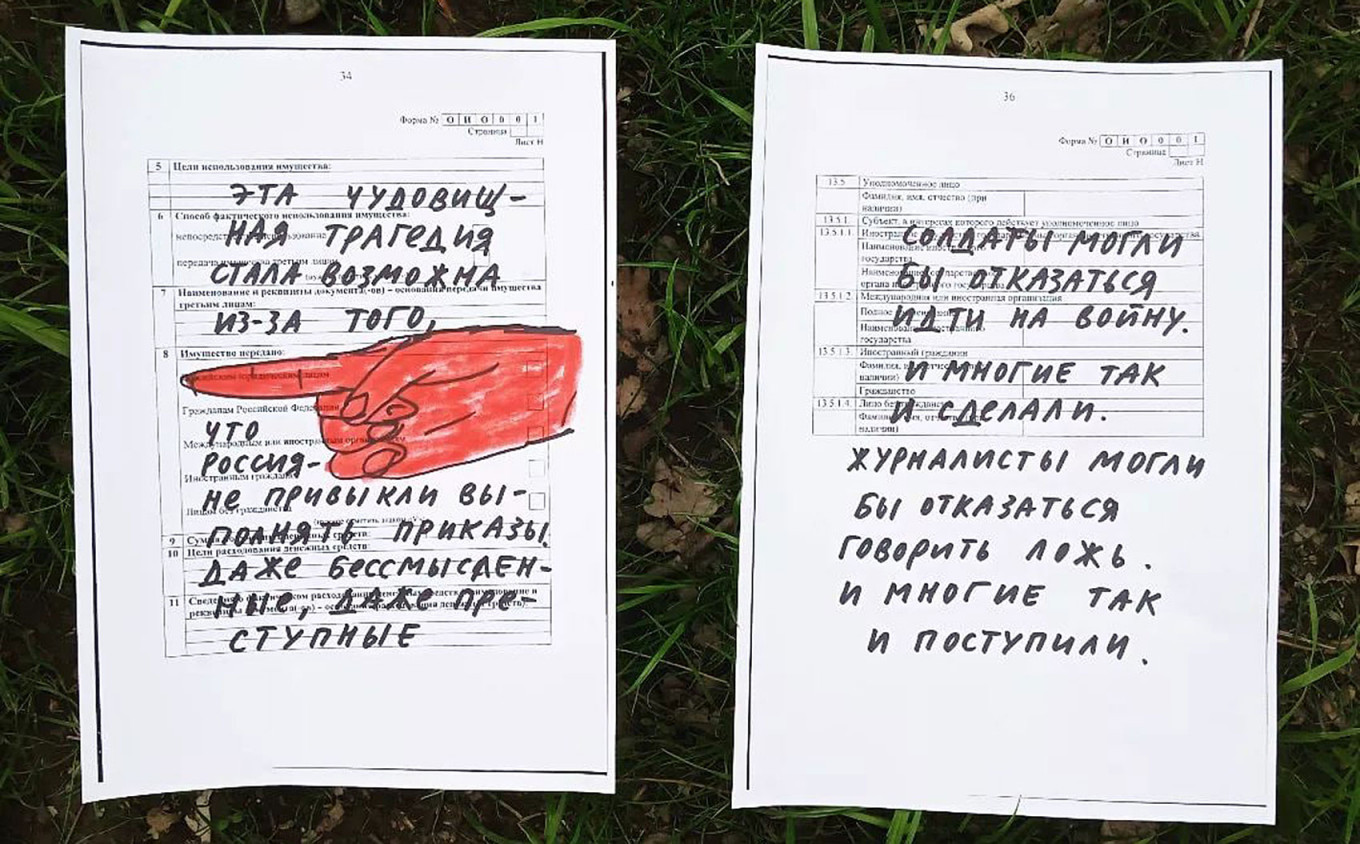 Daria Apakhonchich / facebook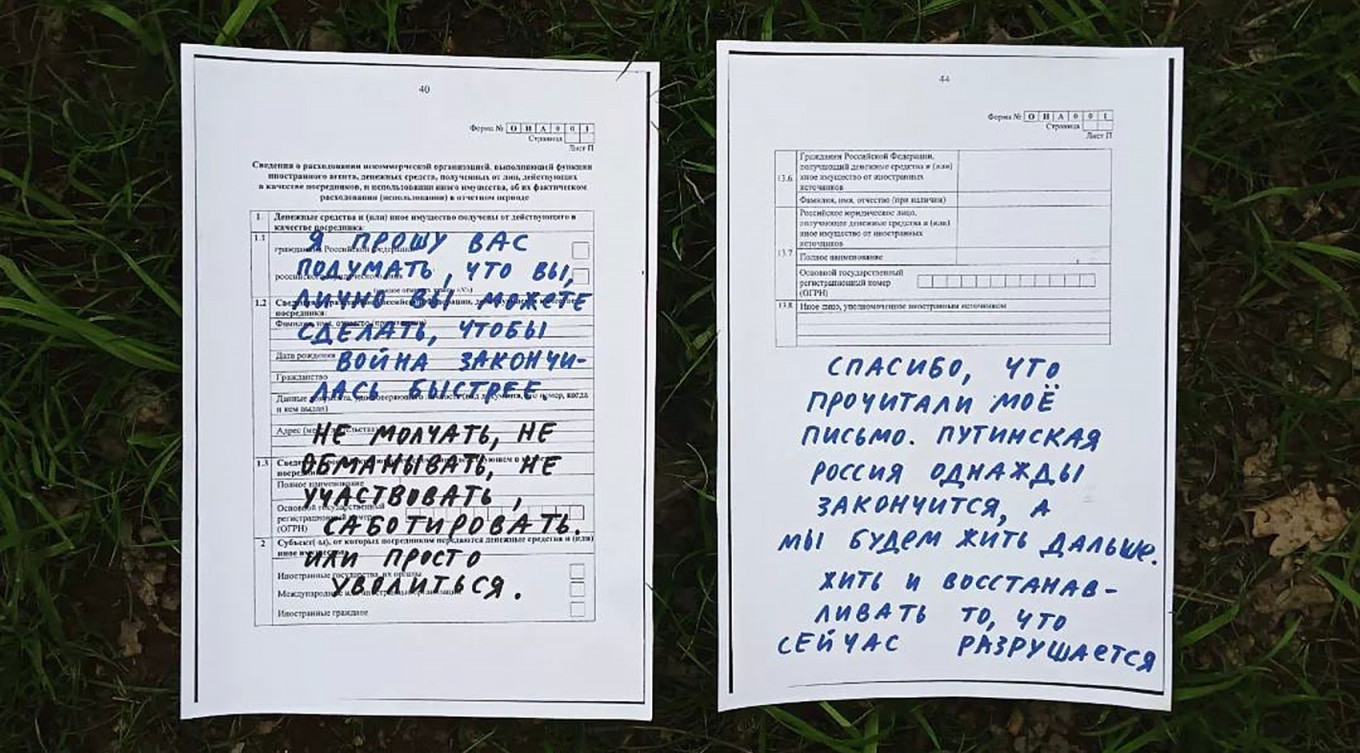 Daria Apakhonchich / facebook