Russian Activists Find Ways to Protest Despite the Bans
Protesters bring home the horror of Mariupol and Bucha to Russians.
Despite the ban on virtually any form of protest - even standing alone on the street with a blank piece of paper will get you detained - Russians are protesting anyway.

In Moscow a man in a black wool hat with his hands tied behind his back with a strip of sheeting lay in street in the center of the Russian capital. This was part of a street protest called Bucha-Moscow shown on the Kholod journal Telegram channel.

The Feminist Anti-War Resistance group has focused on the destruction and killing of civilians in Mariupol. Their activists throughout Russia have placed graveyard crosses about their cities and towns to commemorate the 5,000 civilians killed in that Ukrainian city.

On the first day of protest, April 3, more than 250 crosses were placed in 25 Russian cities.

In Perm, activists came up with a different way of catching people's attention. They slip new prices onto the shelves below goods in grocery shops. Shoppers notice because the prices are wildly out of order. Above the price, the activists have written texts that explain the meaning of those numbers, which might be the number of people killed in a bombing raid in a Ukrainian city or the true rate of inflation due to the war.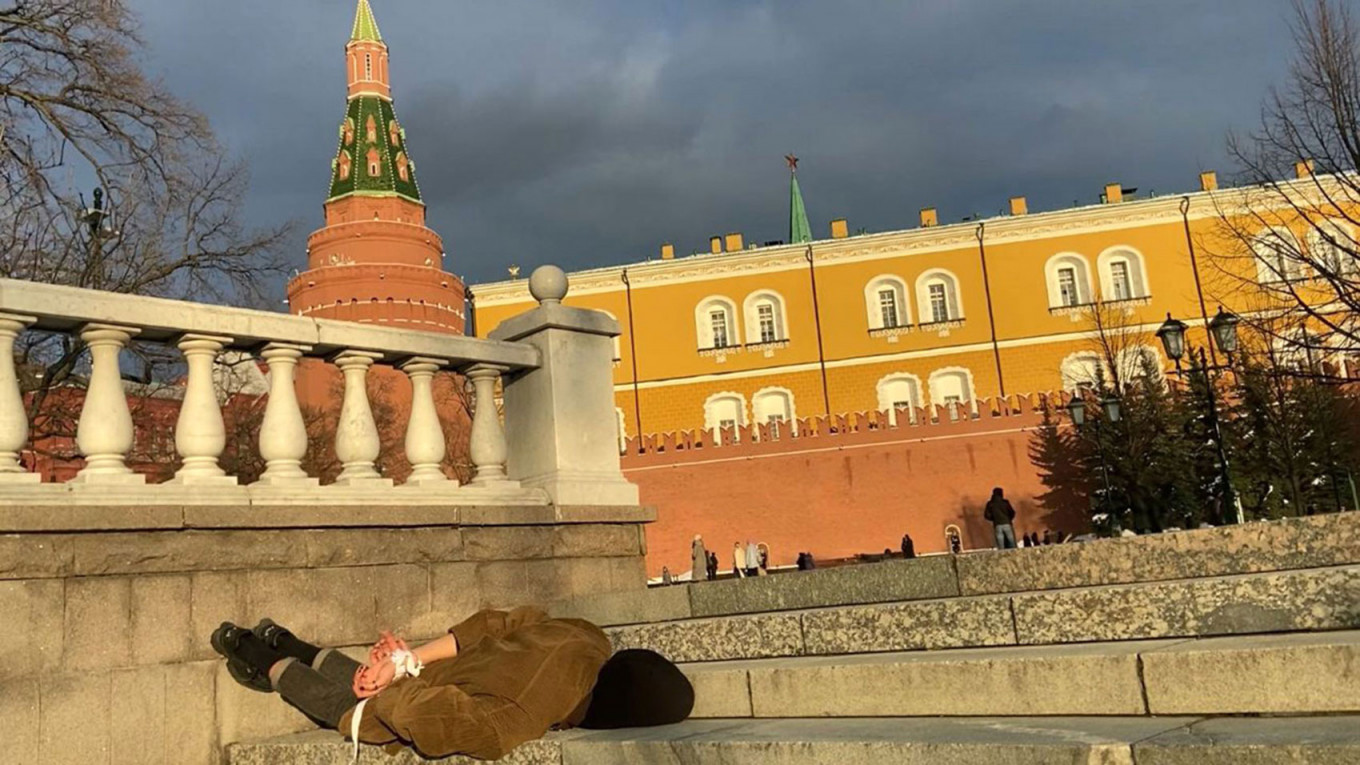 Alexandrovsky Garden
t.me/holodmedia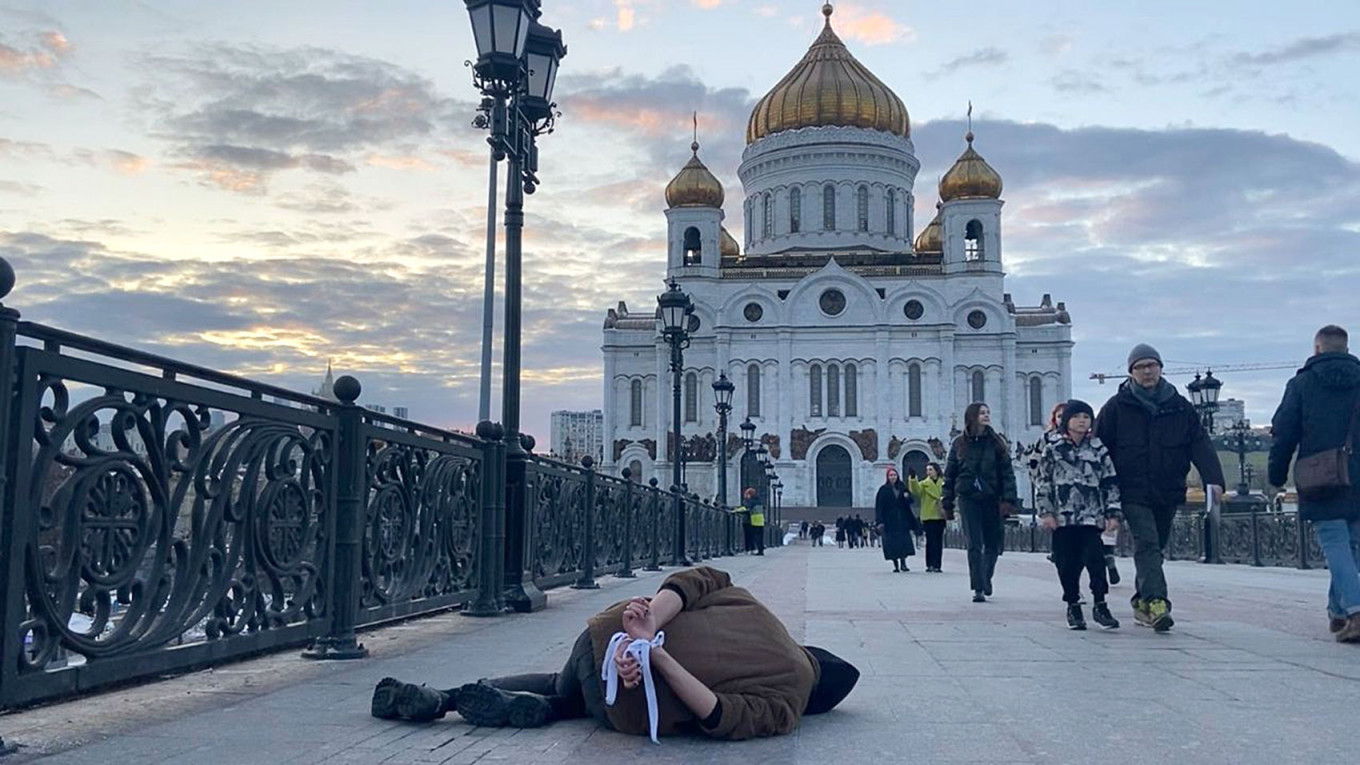 Bridge at the Cathedral of Christ the Savior
t.me/holodmedia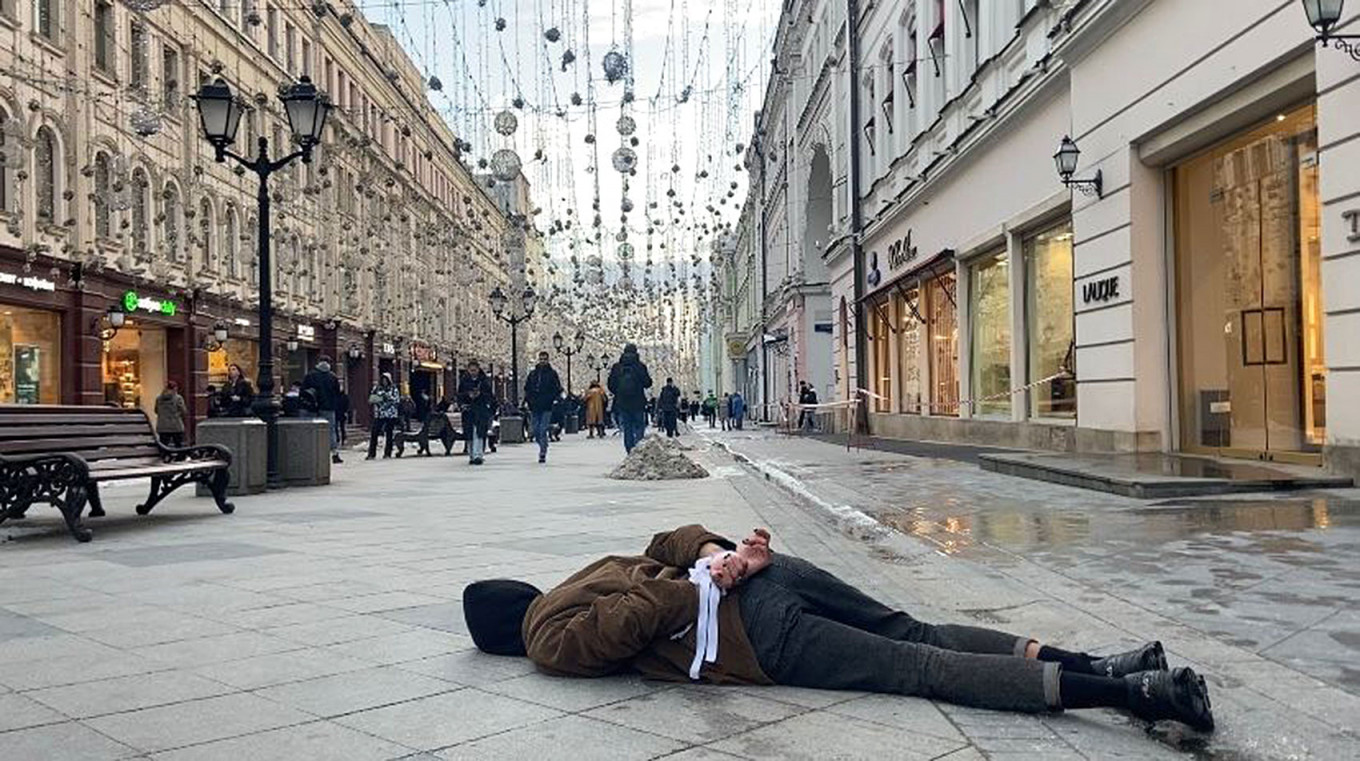 Nikolskaya Street
t.me/holodmedia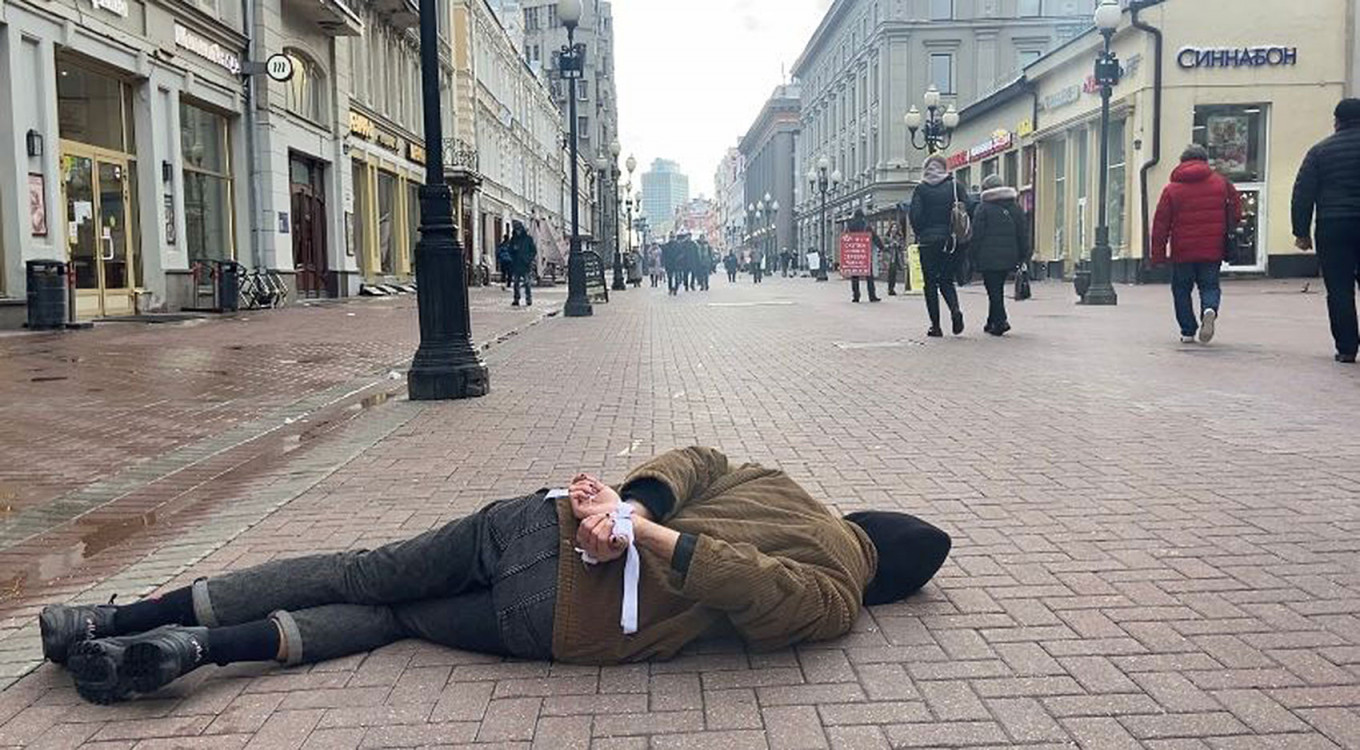 Old Arbat
t.me/holodmedia
#Мариуполь5000
Fem Antiwar Resistance / twitter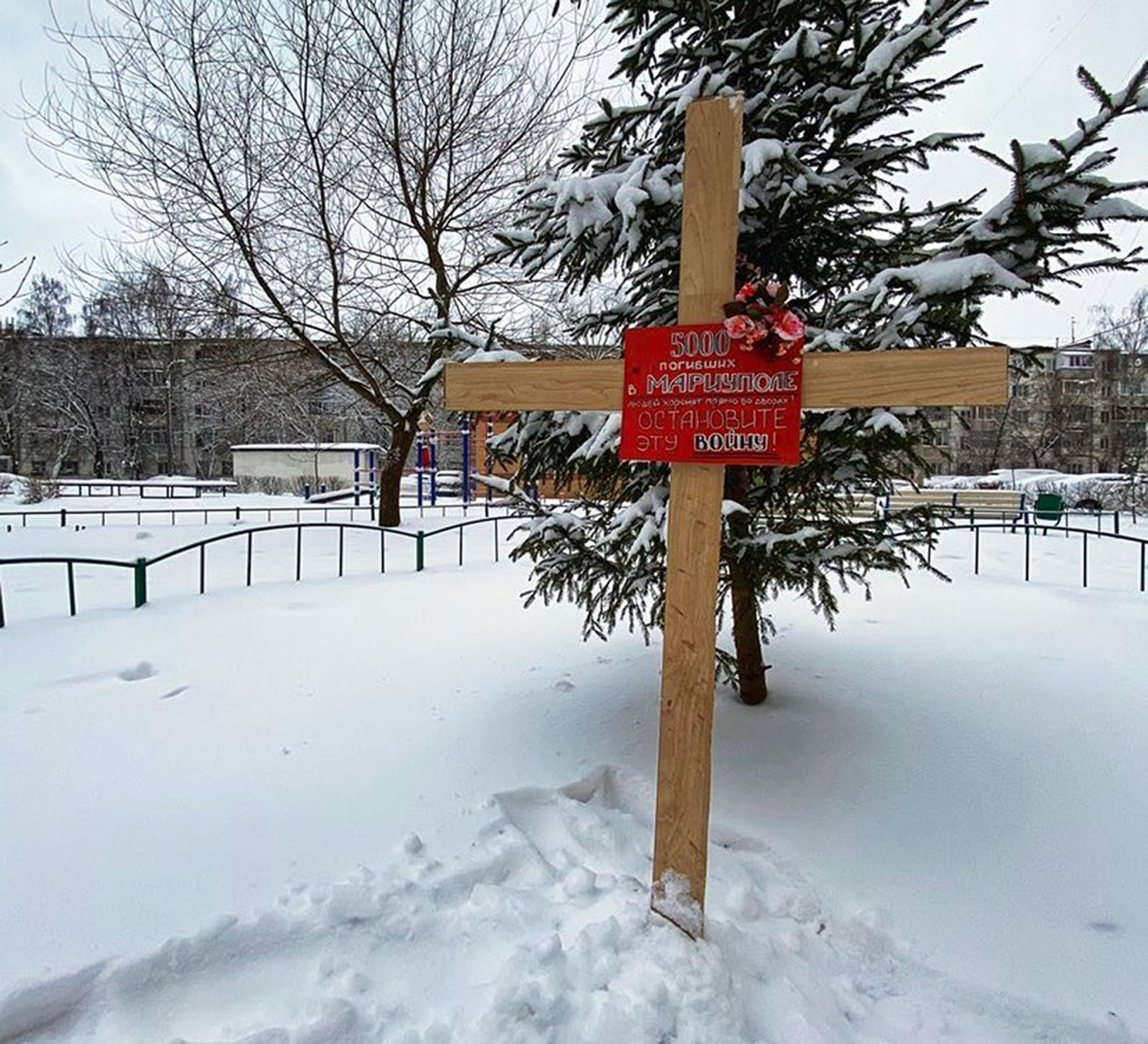 #Мариуполь5000
Fem Antiwar Resistance / twitter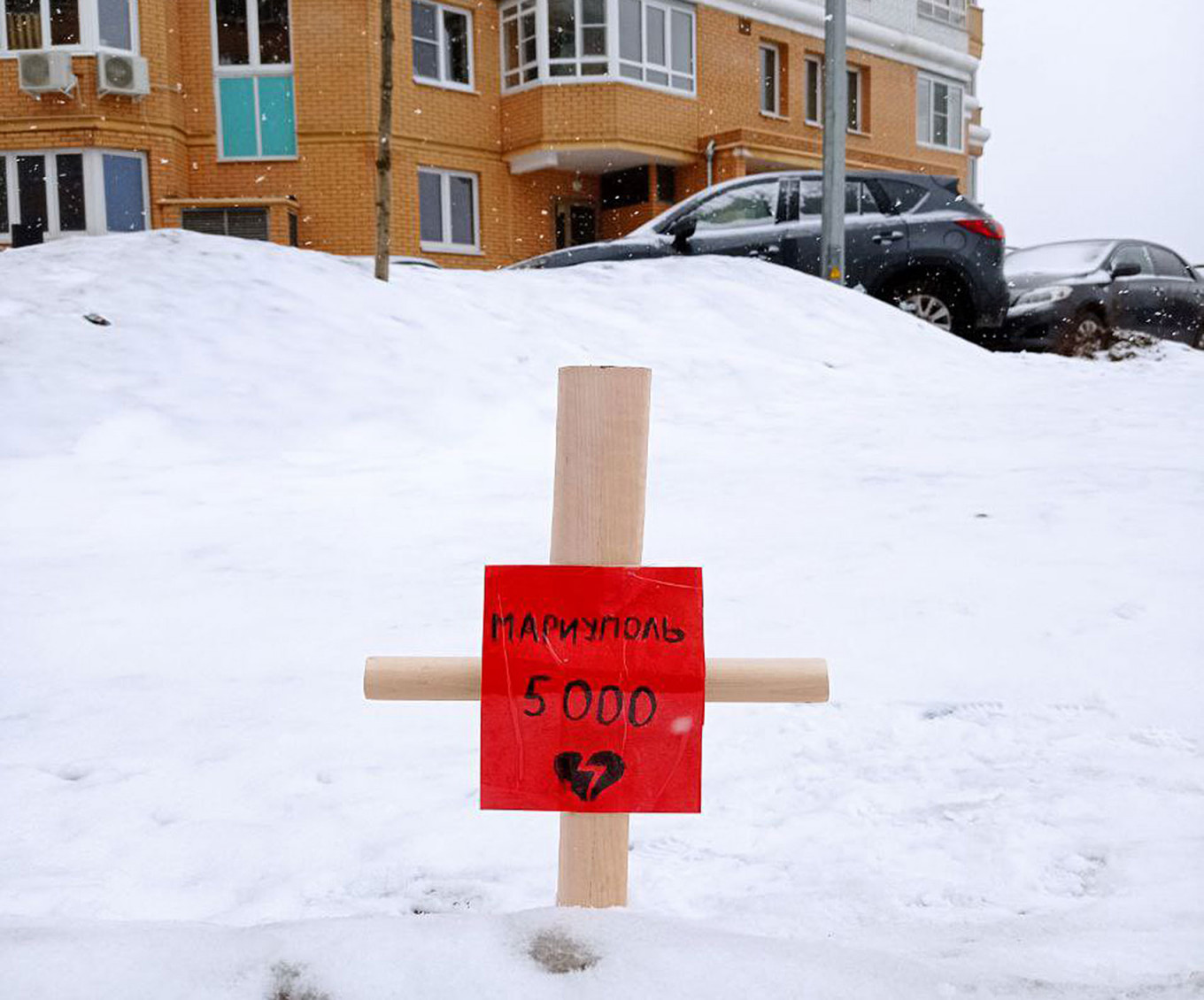 #Мариуполь5000
Fem Antiwar Resistance / twitter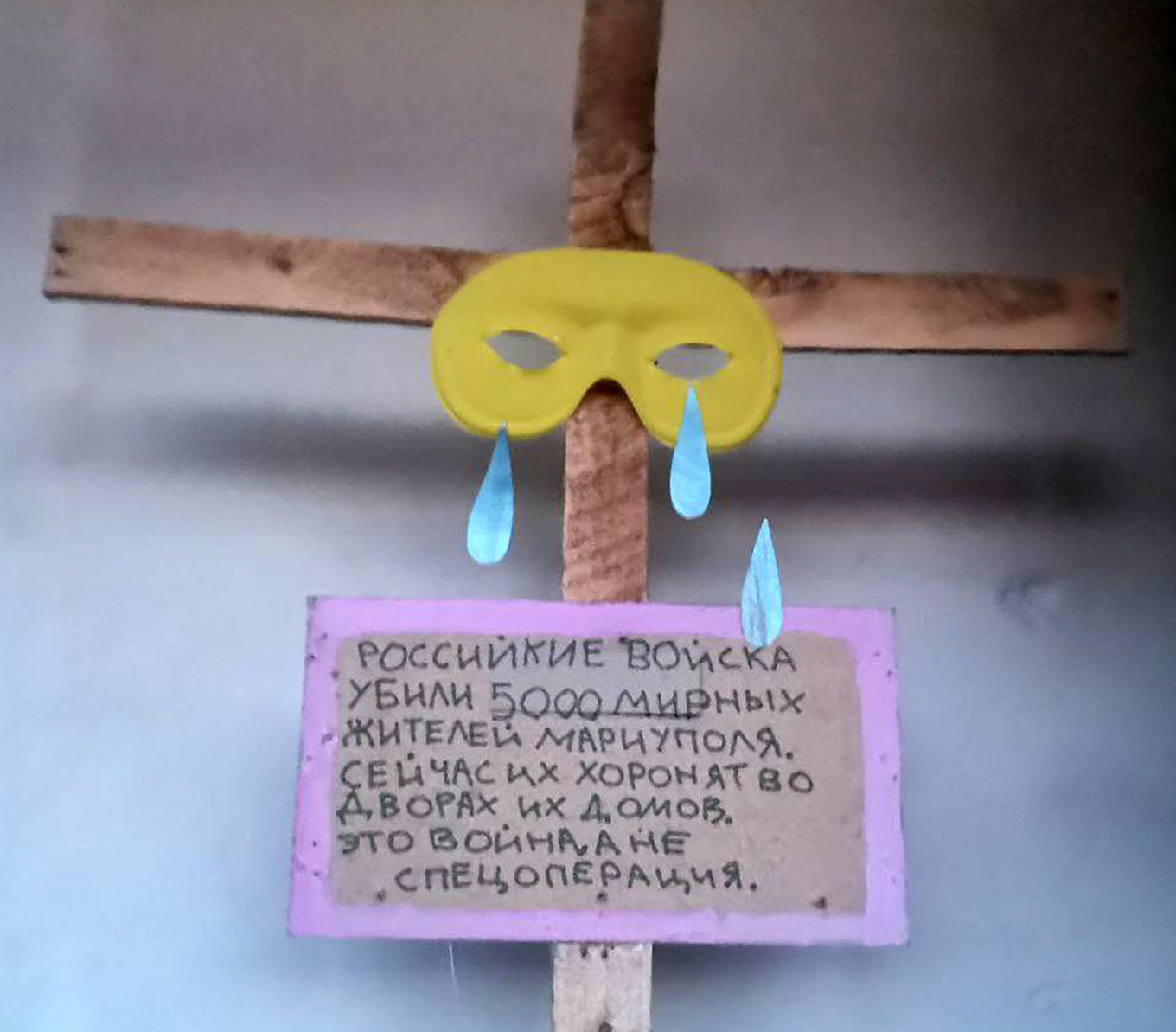 #Мариуполь5000
Fem Antiwar Resistance / twitter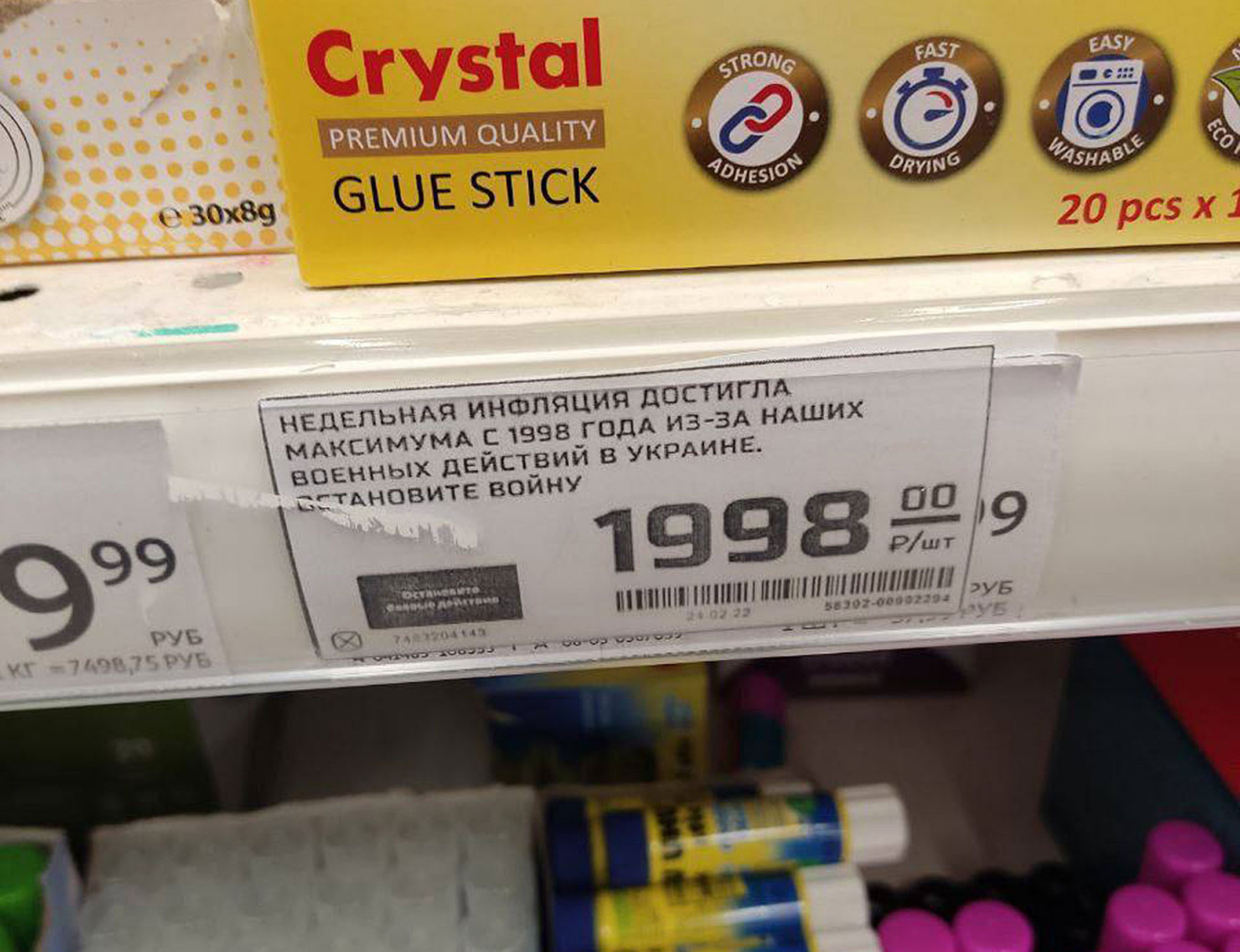 Supermarket protests
@HannaLiubakova / Twitter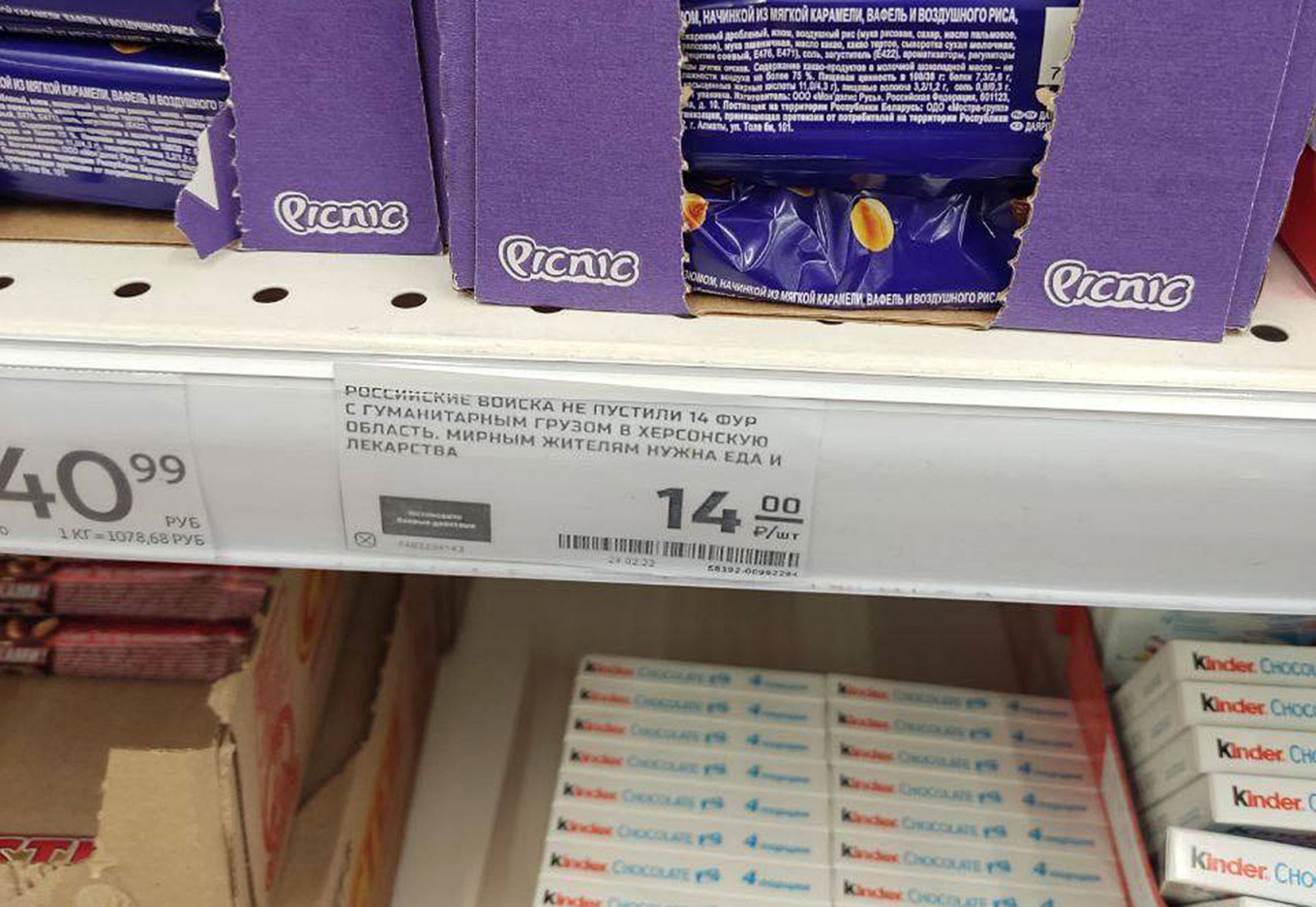 Supermarket protests
@HannaLiubakova / Twitter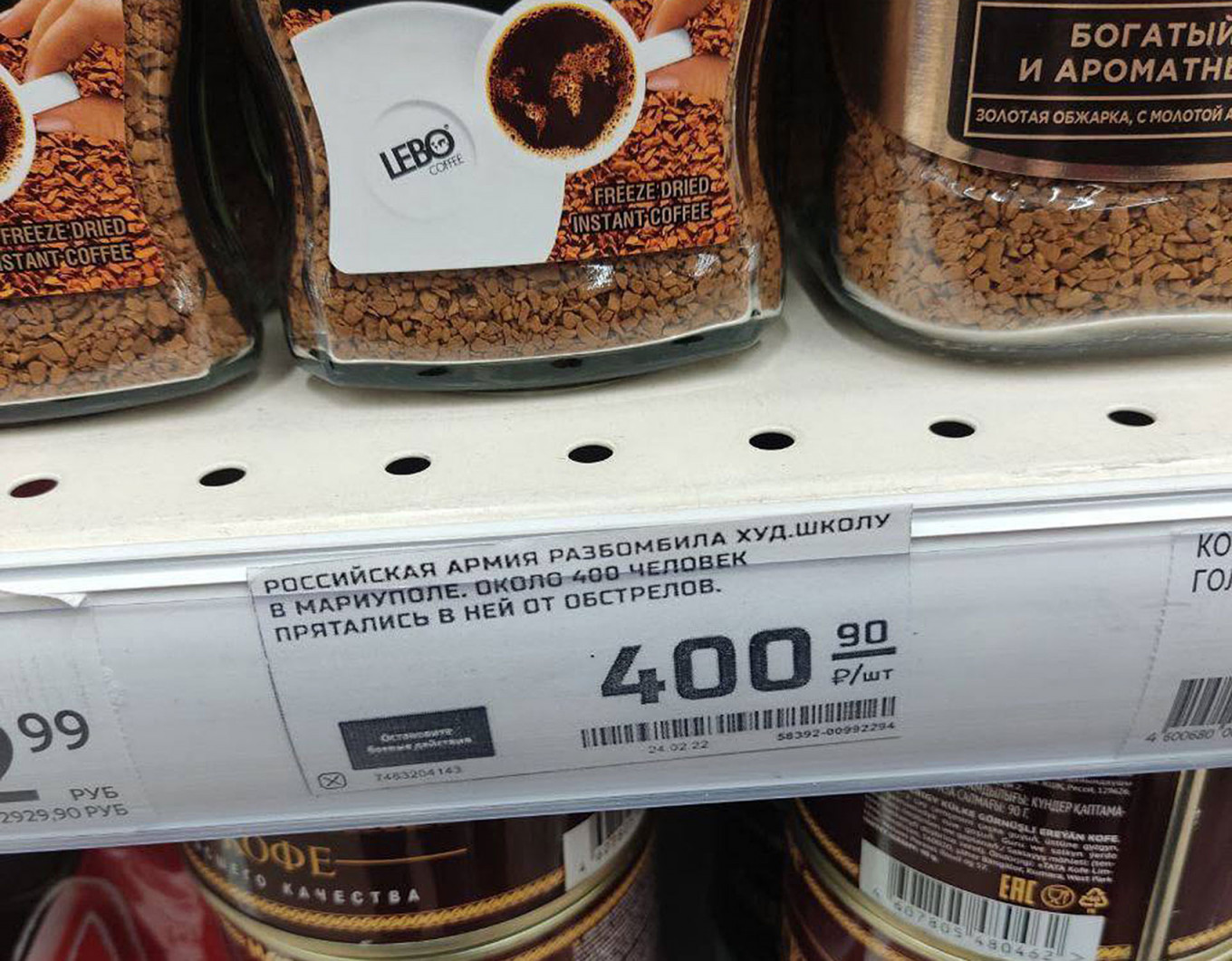 Supermarket protests
@HannaLiubakova / Twitter