A Short History of Soviet and Russian Olympic Fashion
Russia isn't competing in the 2020 Olympic Games — at least formally, that is. Due to doping violations the team is competing as the Russian Olympic Committee (ROC).

Athletes compete under a neutral flag and the phrase "neutral athlete" must be on their uniforms. They are forbidden from including national symbols, including the national emblem, in their uniform designs, but they are allowed to wear the colors of their national flag and indicate the name of their country.

Despite all this, the ROC team is one of the most visible teams at the games, mostly for their strong performances but also because of their bright and eye-catching uniforms.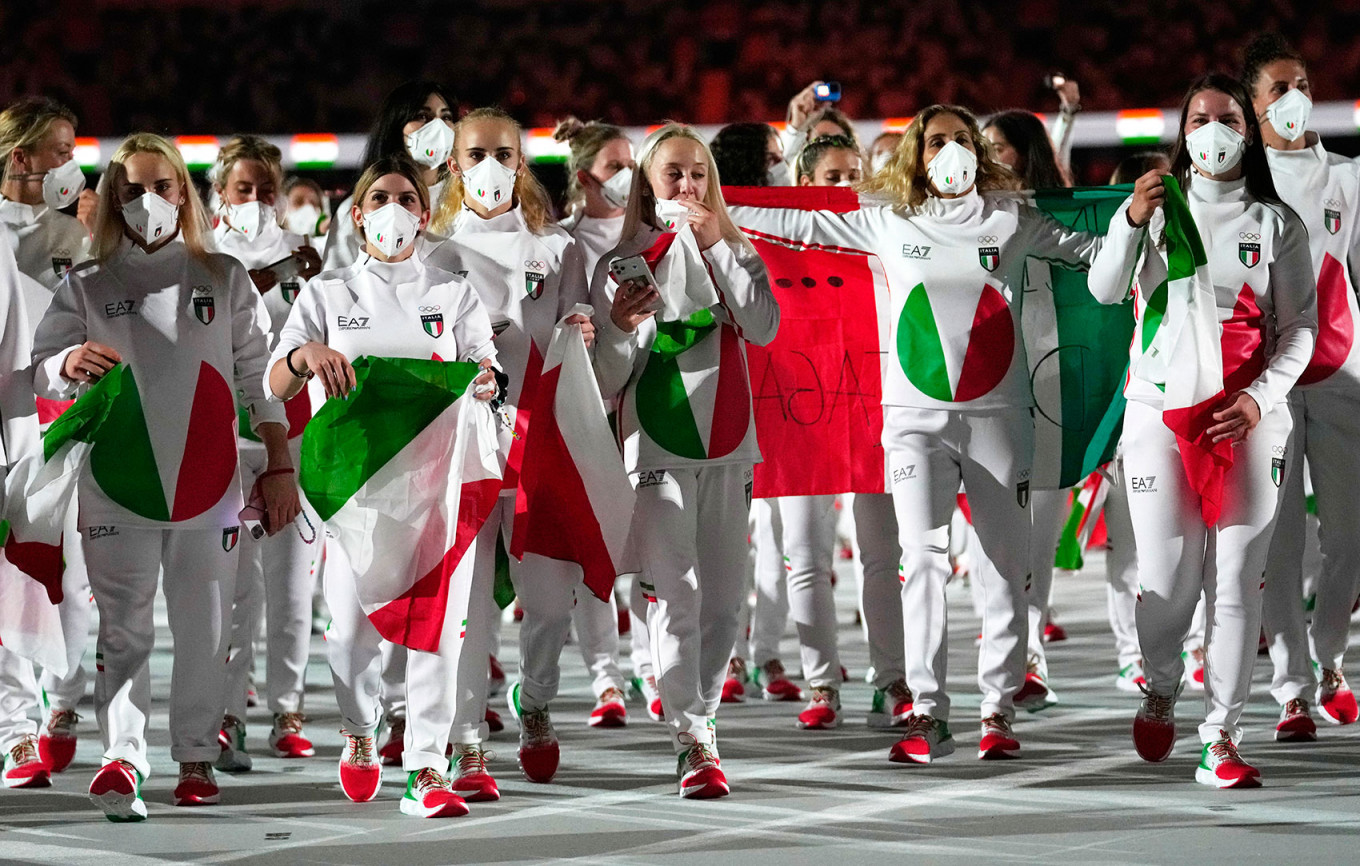 Italian team at the opening ceremony of Tokyo 2020 Olympic Games
Petr David Josek / AP Photo / TASS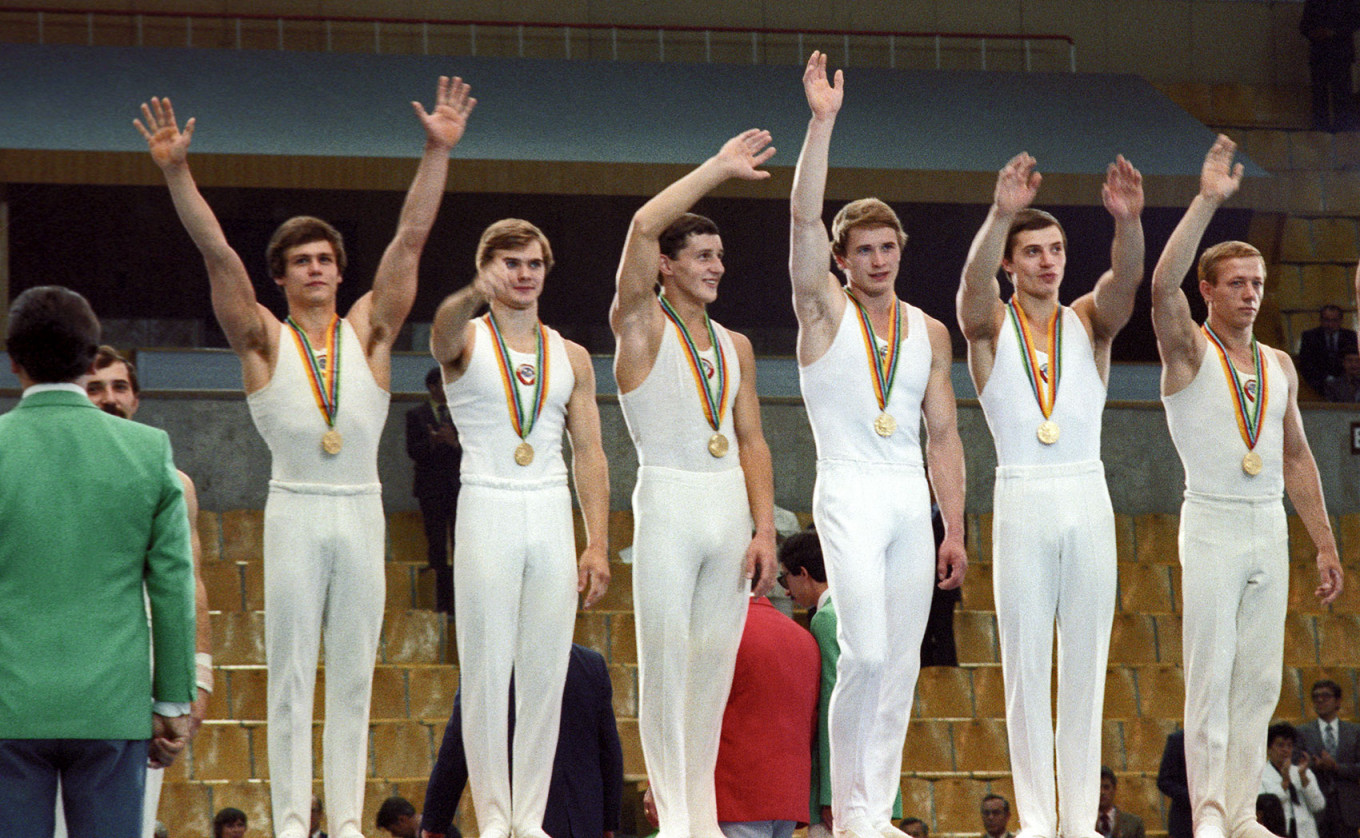 U.S.S.R. men's gymnastic team at the 1980 Olympics in Moscow
Nikolai Naumenkov / TASS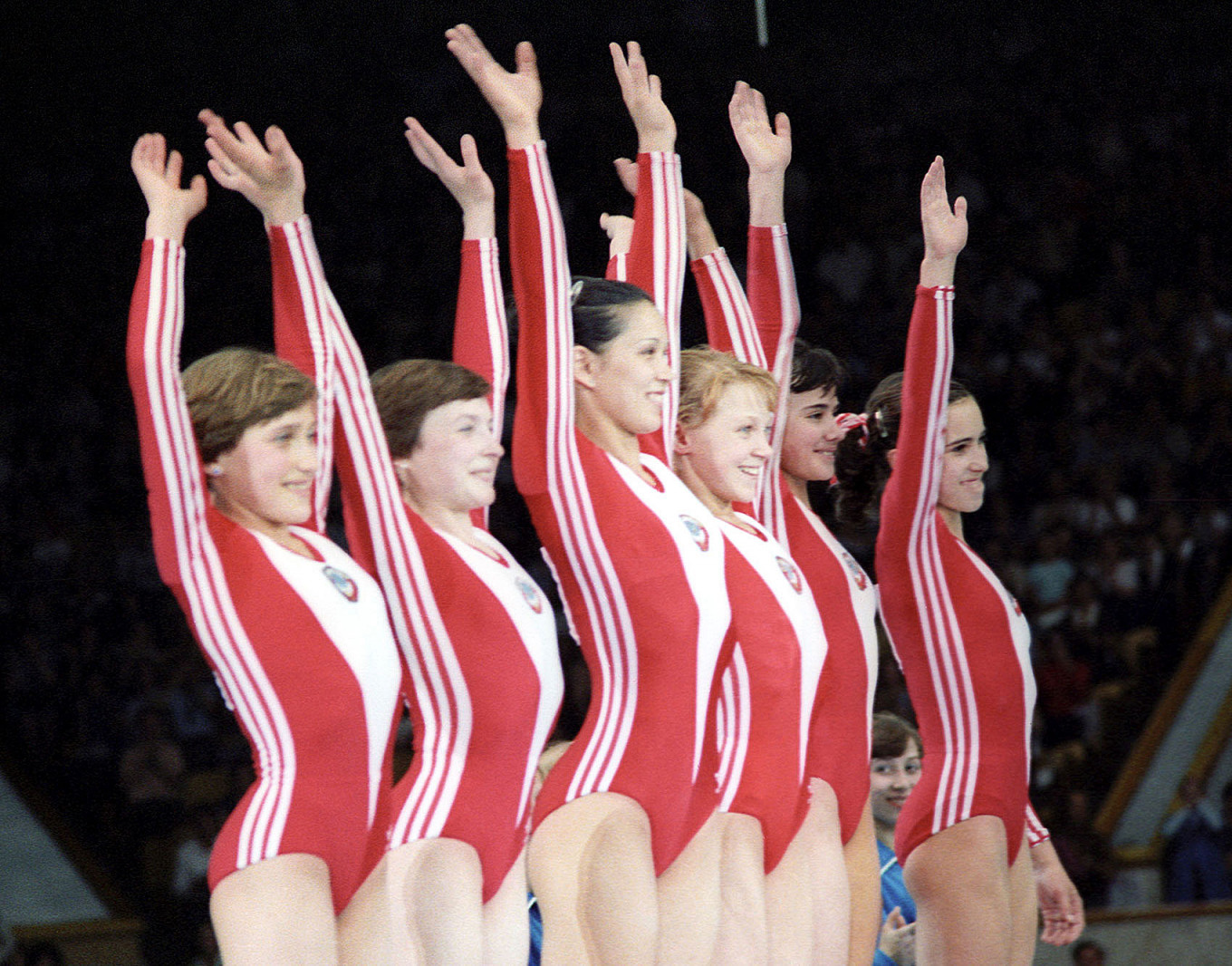 U.S.S.R. women's gymnastic team at the 1980 Olympics in Moscow
Sergei Edisherashvili / TASS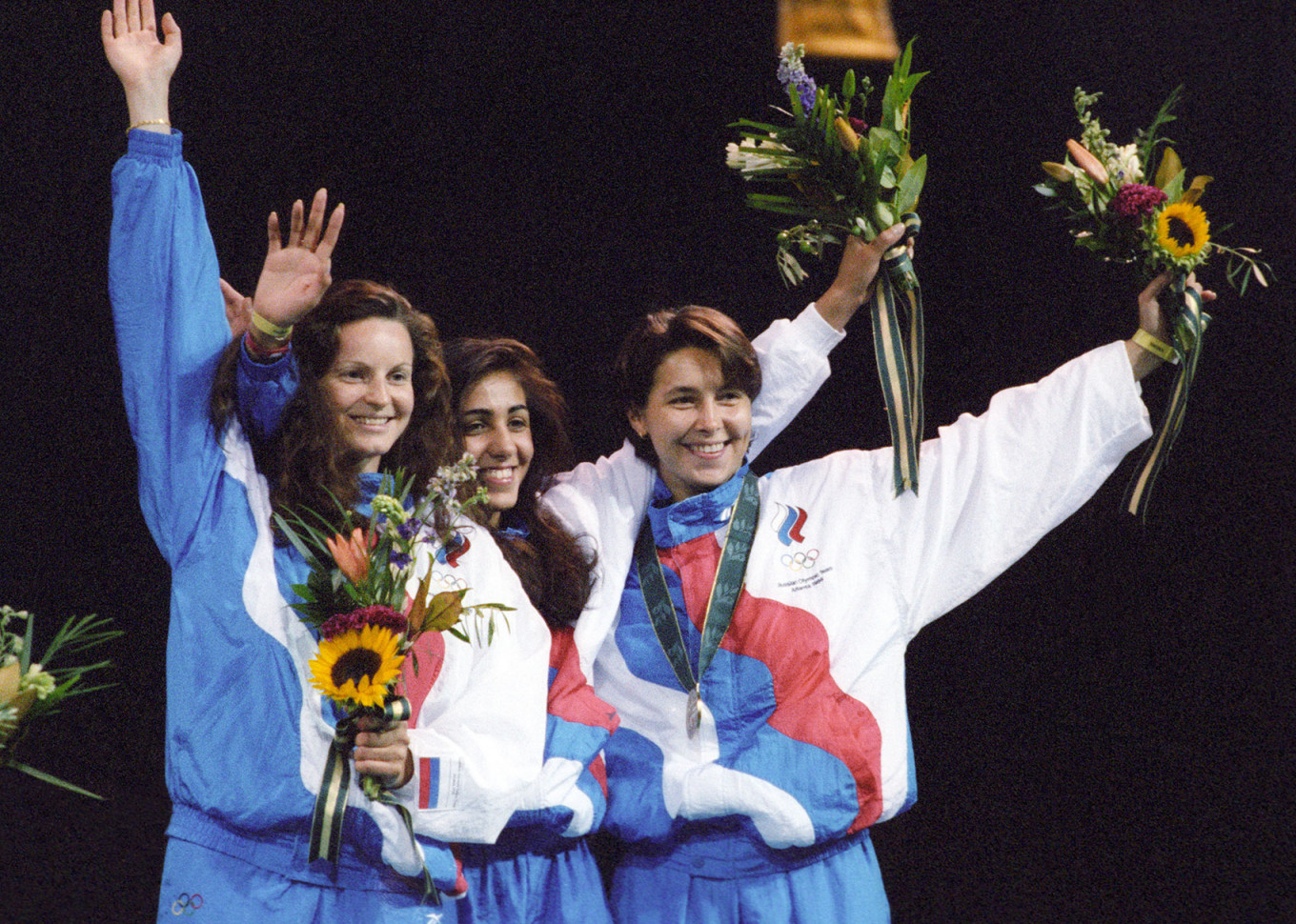 The Russian women's fencing team at the 1996 Olympics in Atlanta
Alexander Chumichyov / TASS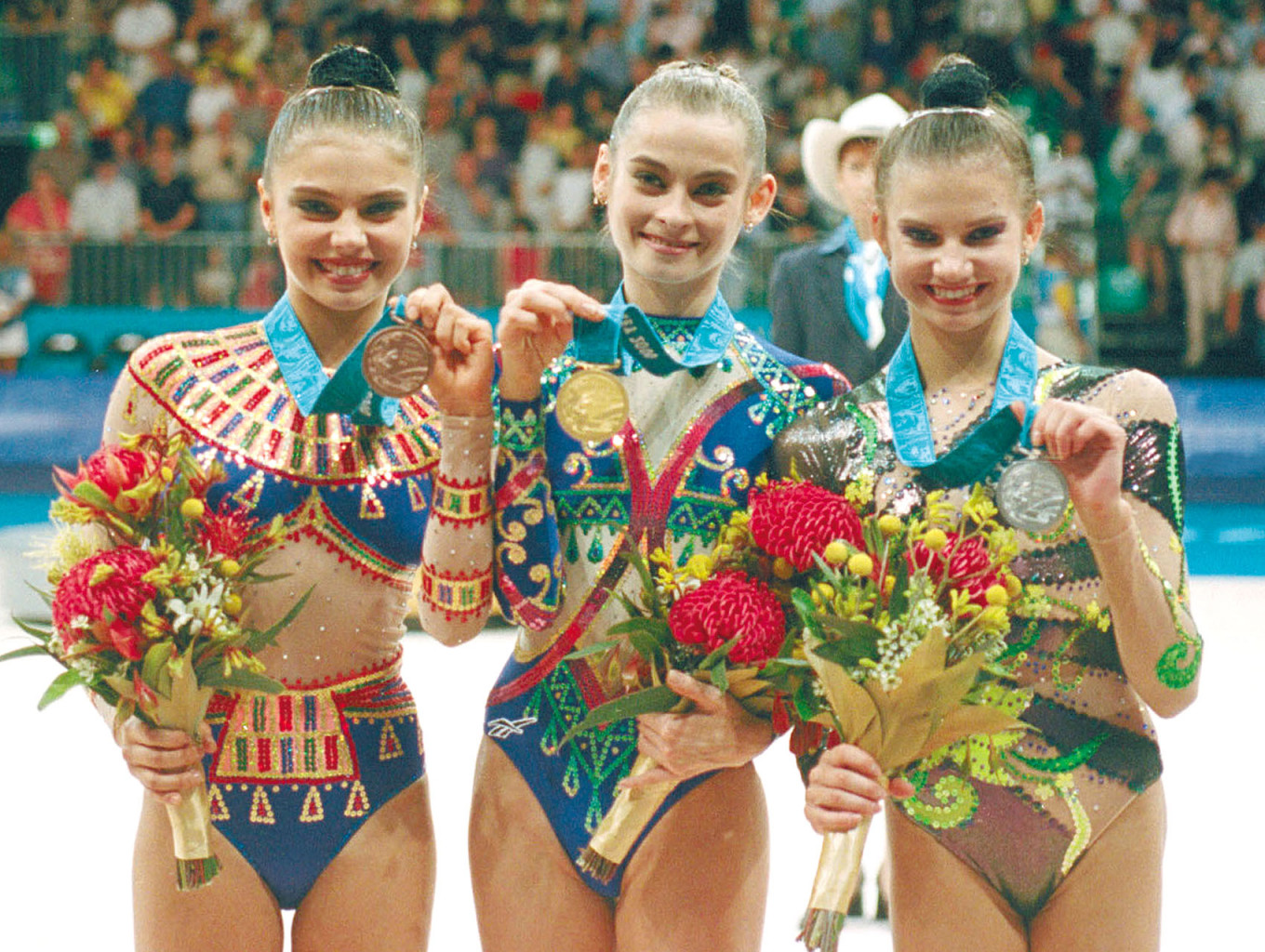 The winning Russian rhythmic gymnastics team at the 2000 Games in Sydney. Left: gymnast Alina Kabayeva
Pavel Petrov; Igor Utkin / TASS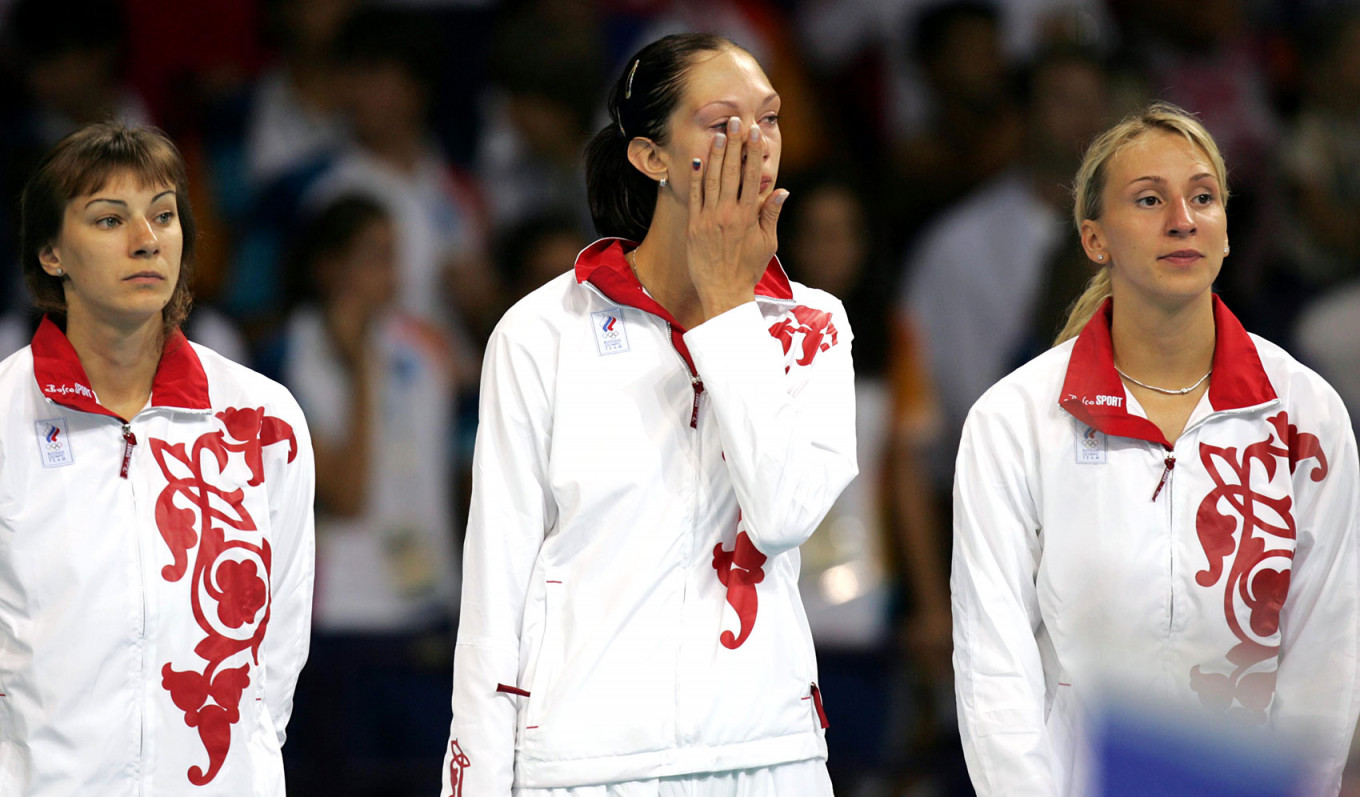 Women's volleyball team at the 2004 Olympics in Athens
Grigori Filippov / Sport Express / TASS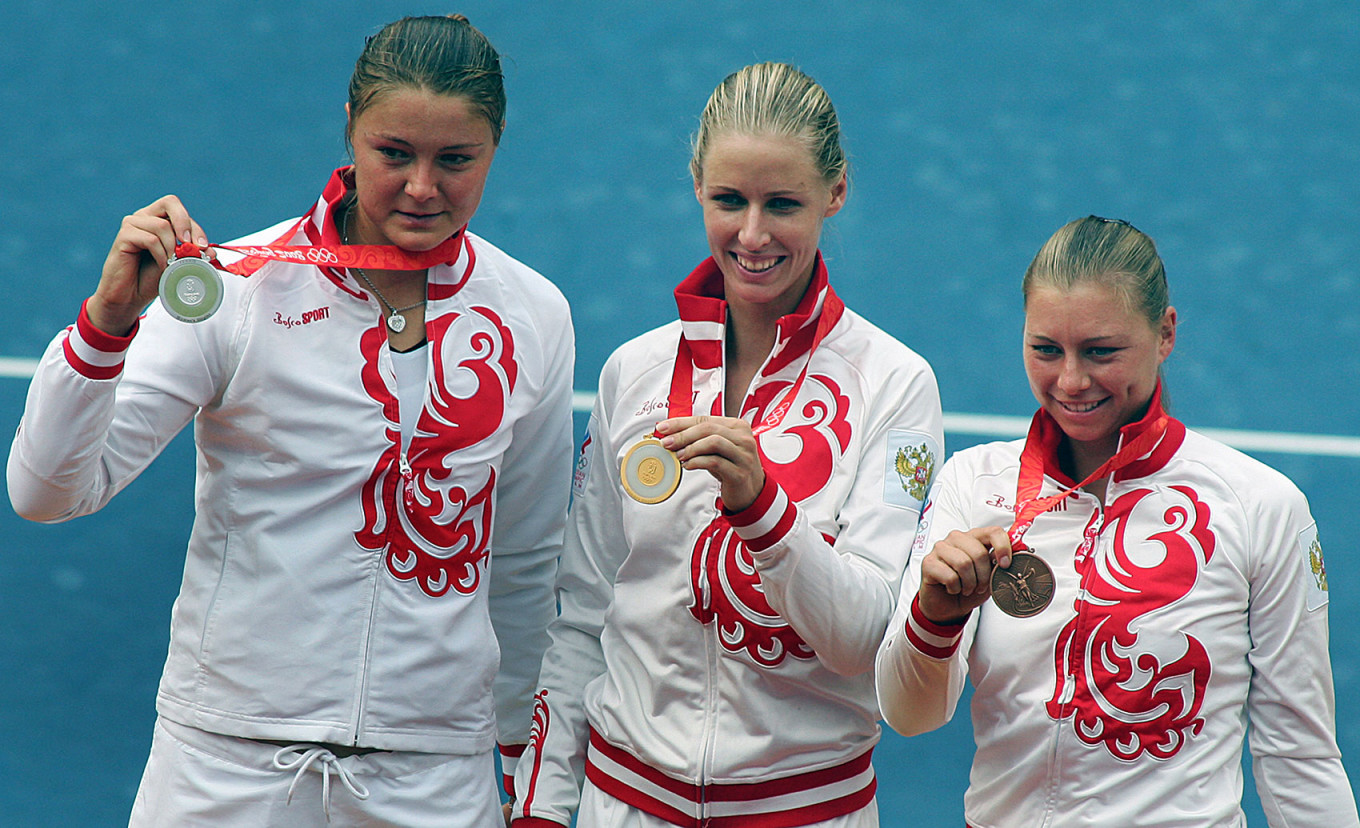 Russian tennis players at the 2008 Beijing Olympics
Vitaly Belousov / TASS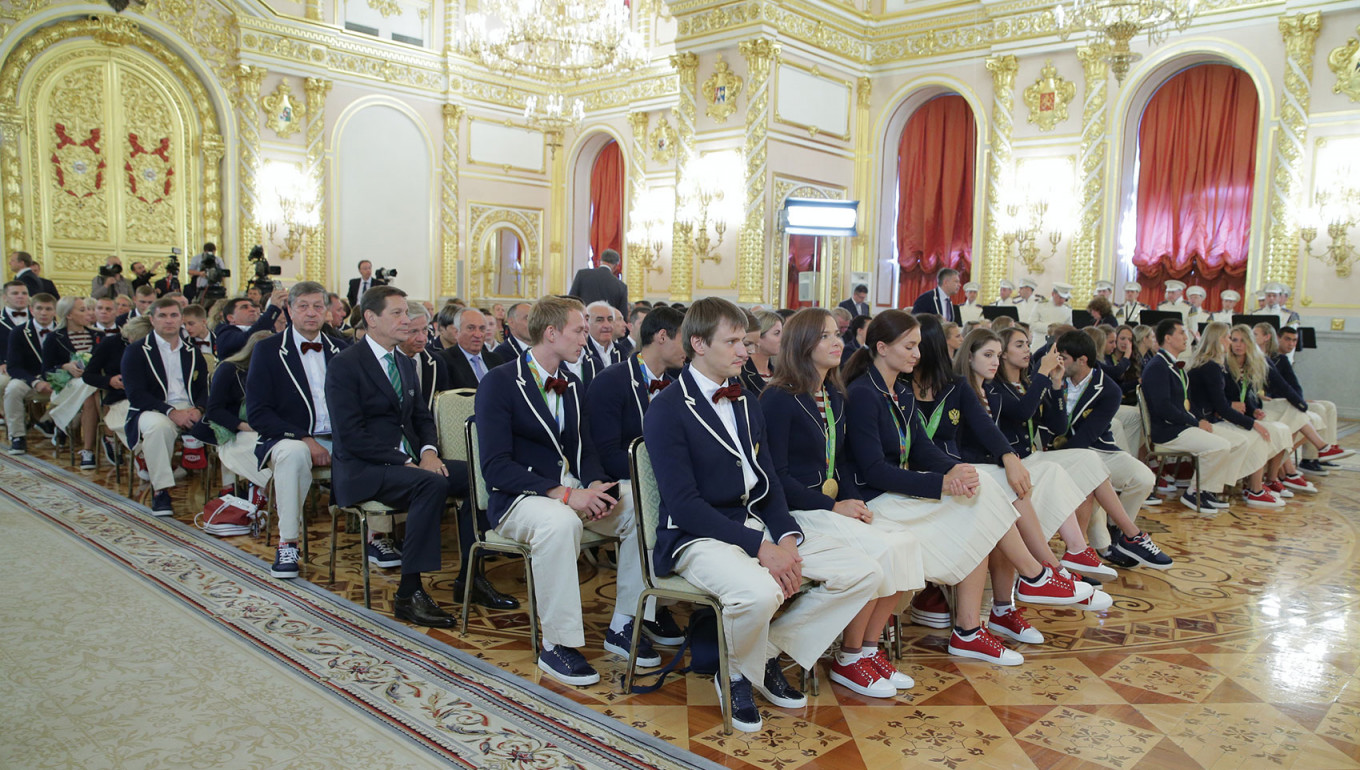 Olympic prize winners home from the 2016 Rio de Janeiro Games
Mikhail Metzel / TASS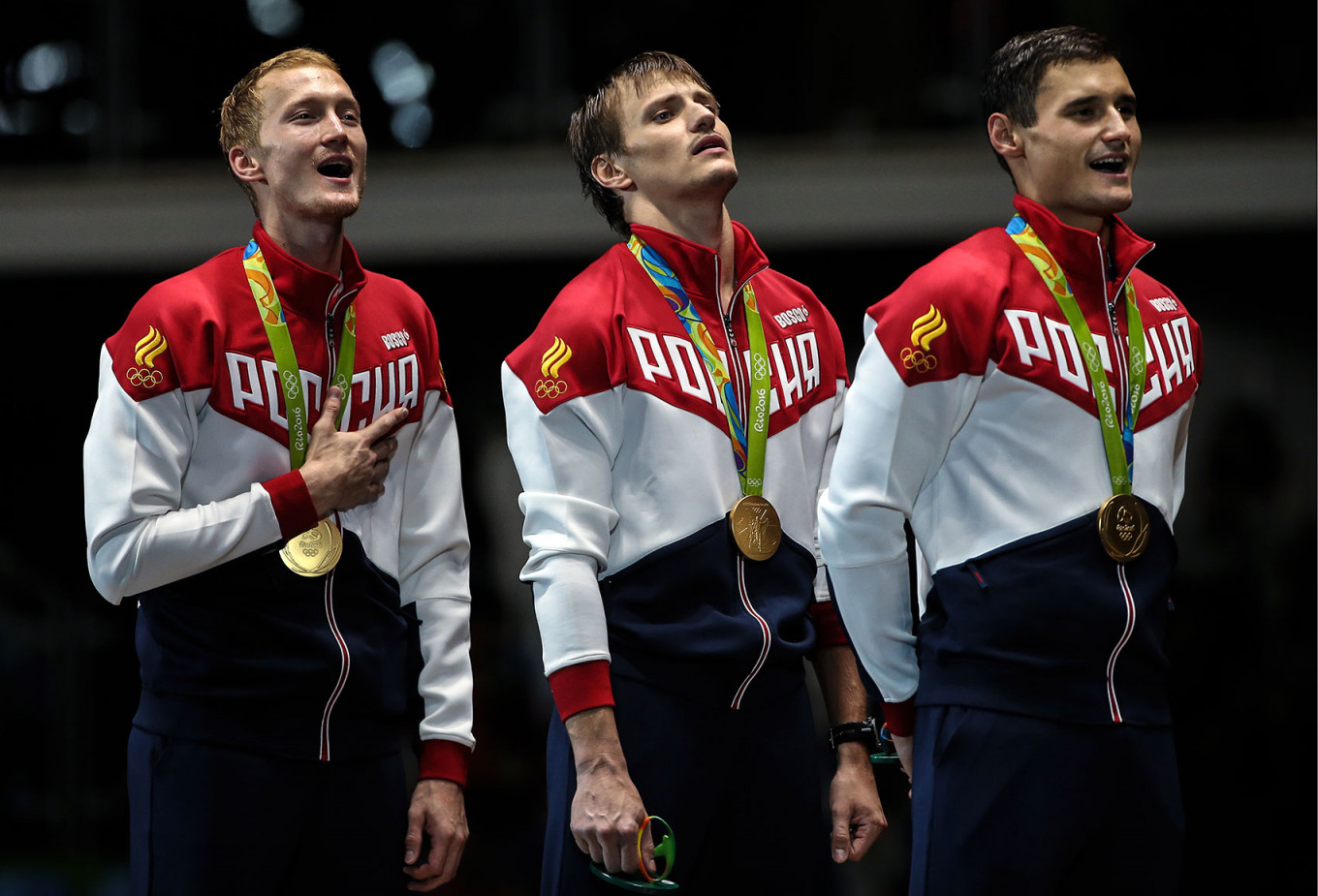 Russian men's fencing team at the 2016 Rio de Janeiro Games
Valery Sharifulin / TASS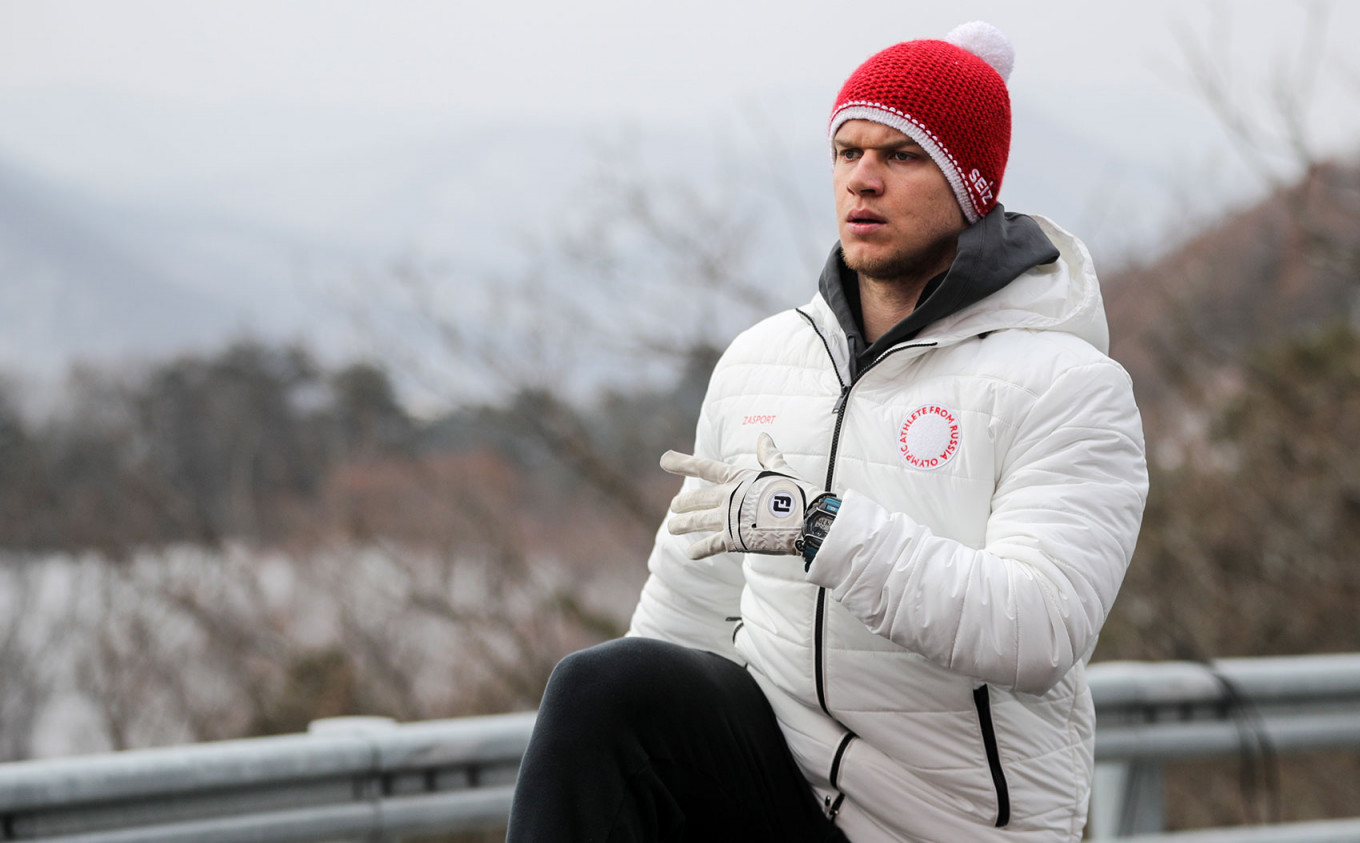 Russian bobsledders training at the 2018 Winter Olympics in PyeongChang
Sergei Bobylev / TASS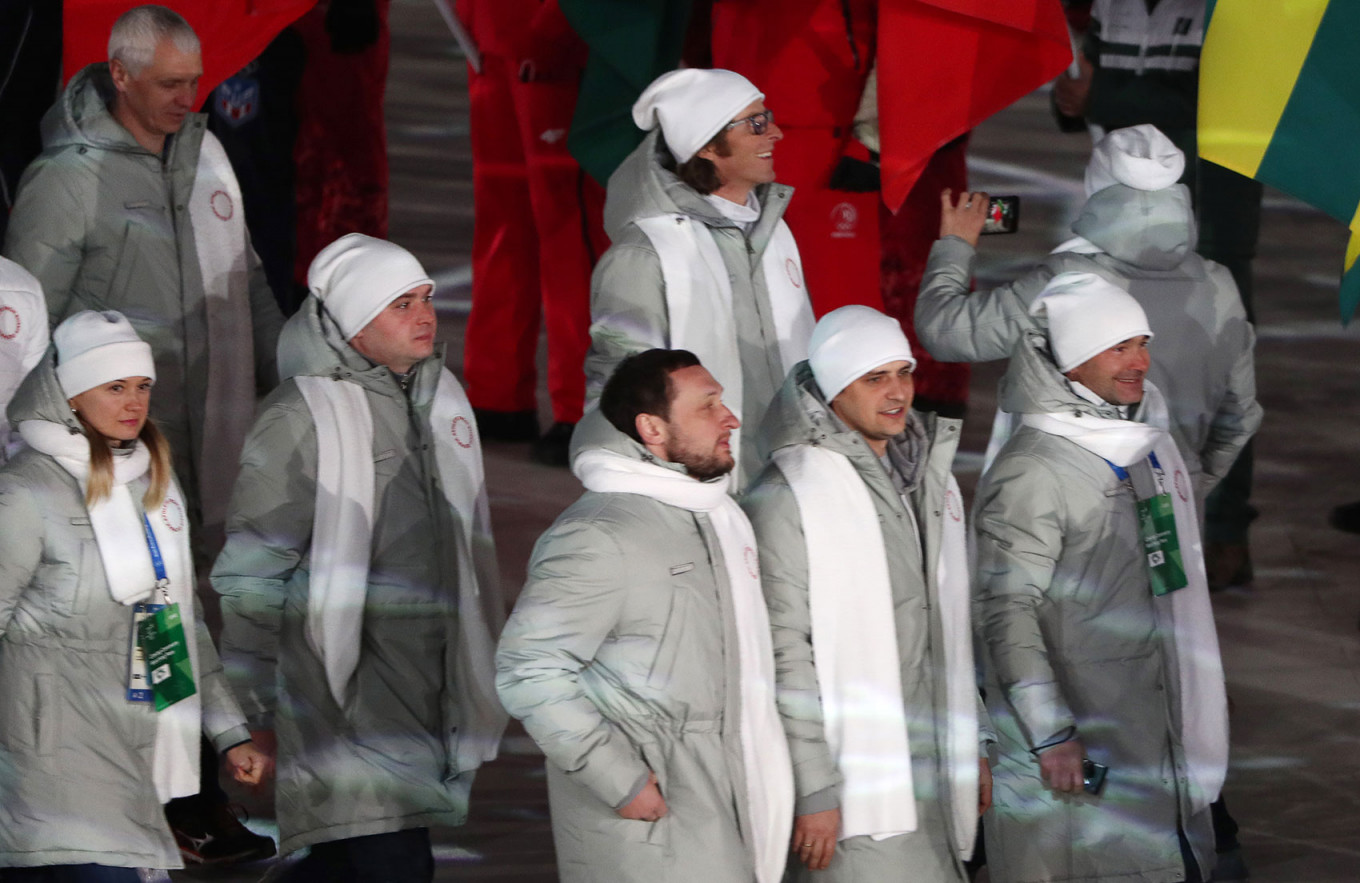 Delegation of Russian athletes at the closing ceremony for the 2018 PyeongChang Olympics
Valery Sharifulin / TASS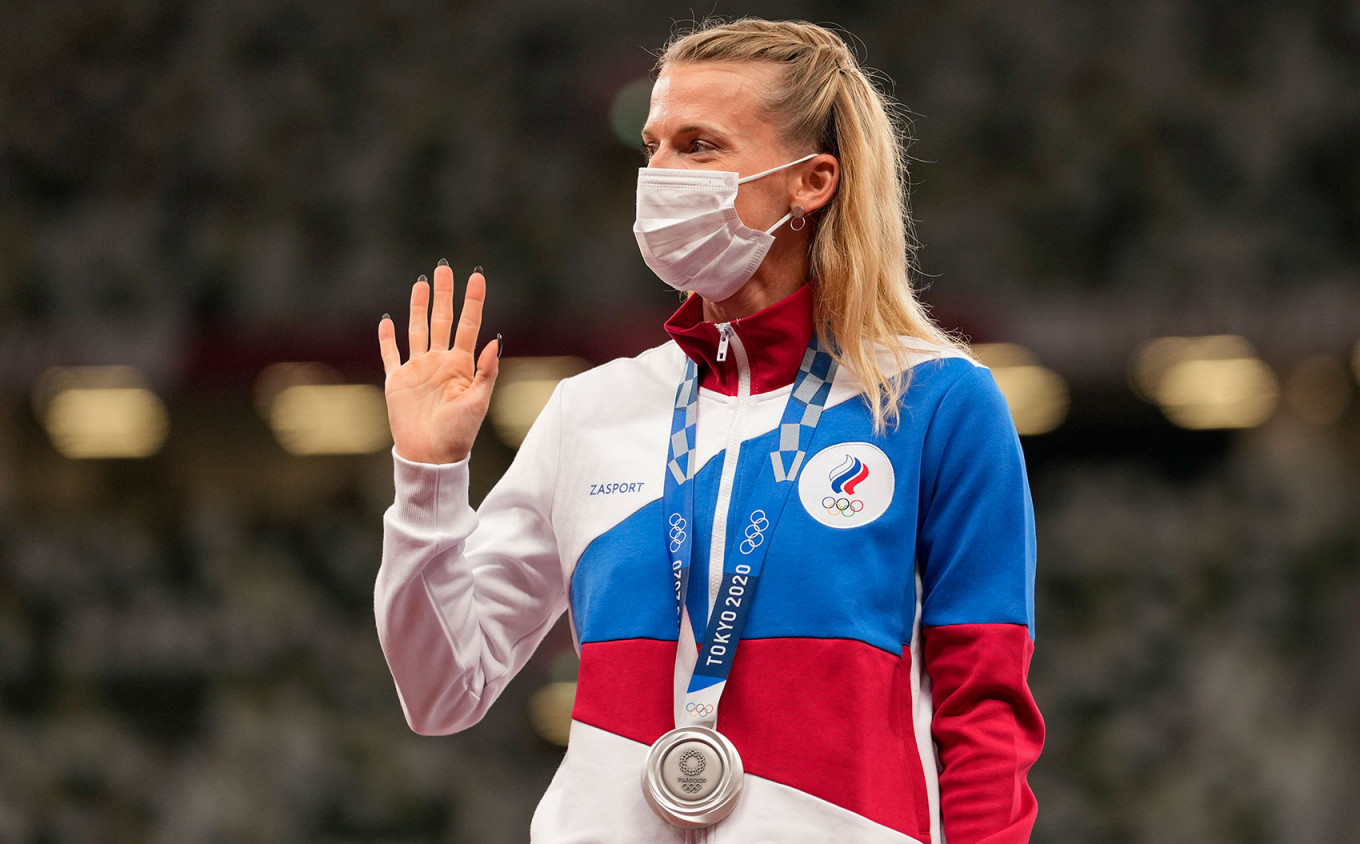 Pole vaulter Anzhelika Sidorova (ROC) takes the Silver at the Tokyo 2020 Olympics
Martin Meissner / AP / TASS