Moscow Photo Exhibition Marks 80th Anniversary of Nazi WWII Invasion
A new exhibition opening on the 80th anniversary of the Nazi invasion of the Soviet Union — the start of what Russians call the Great Patriotic War and the largest land invasion in history — puts iconic Soviet World War II-era photographs on display.

Over 800,000 Soviet soldiers would be killed in the invasion, called Operation Barbarossa, before the Nazi forces were beaten back by a massive counteroffensive near Moscow.

The exhibition, titled "Live to Win," will be on display from June 22-Aug. 29 at Moscow's Zelenaya Reka park. The project, organized by the Lumiere Brothers Center for Photography and the Donstroi development company, features works of famous Soviet photographers including Yevgeny Khaldei, Mikhail Trakhman and Alexander Ustinov.

"Live to Win" begins with Yevgeny Khaldei's famous "The First Day of War, Moscow, June 22, 1941." The image was captured on the streets of Moscow at 12:00, just as civilians were hearing the first news of the war which started eight hours earlier.
Yevgeny Khaldei / The Lumiere Brothers Center for Photography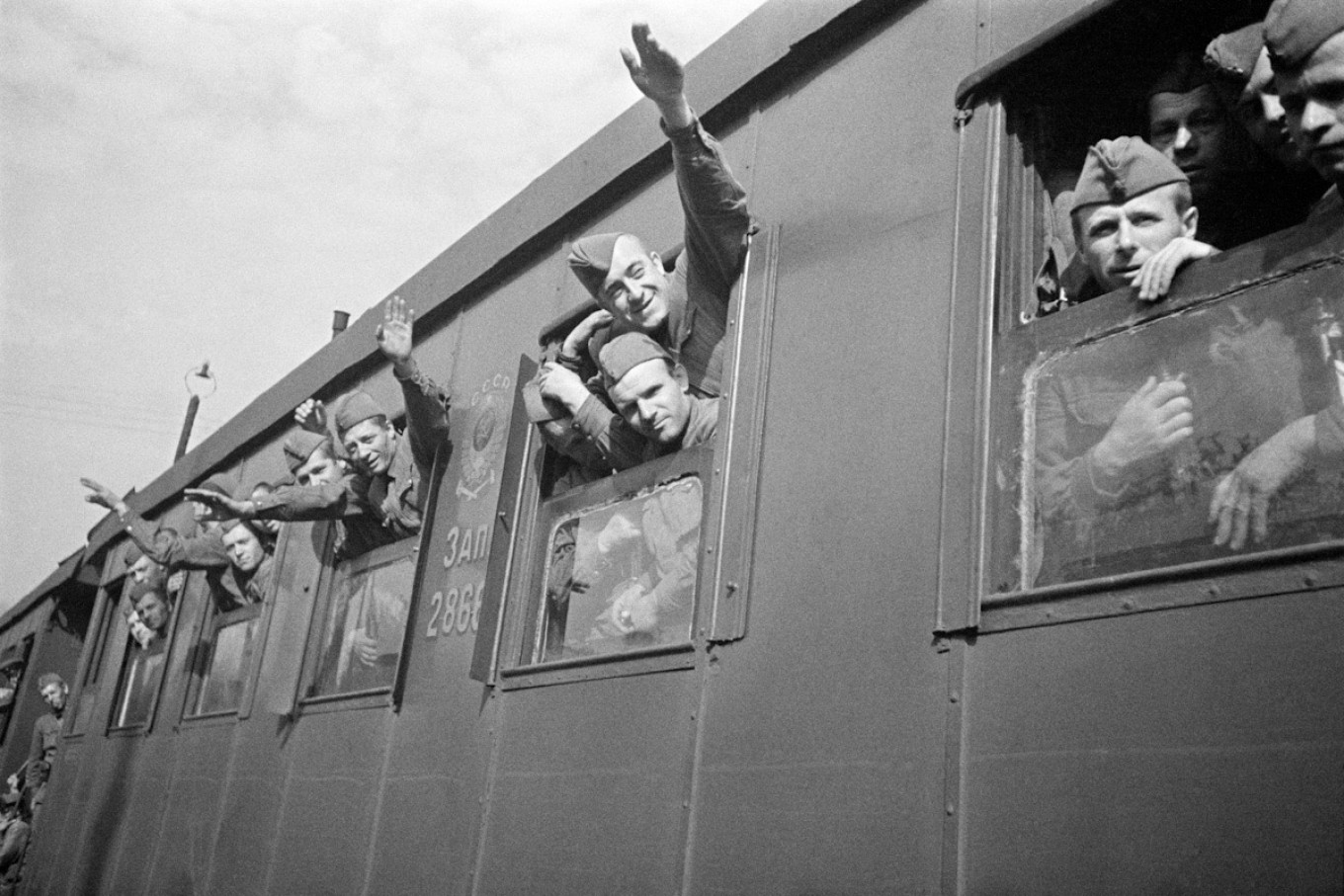 Arkady Shaikhet / The Lumiere Brothers Center for Photography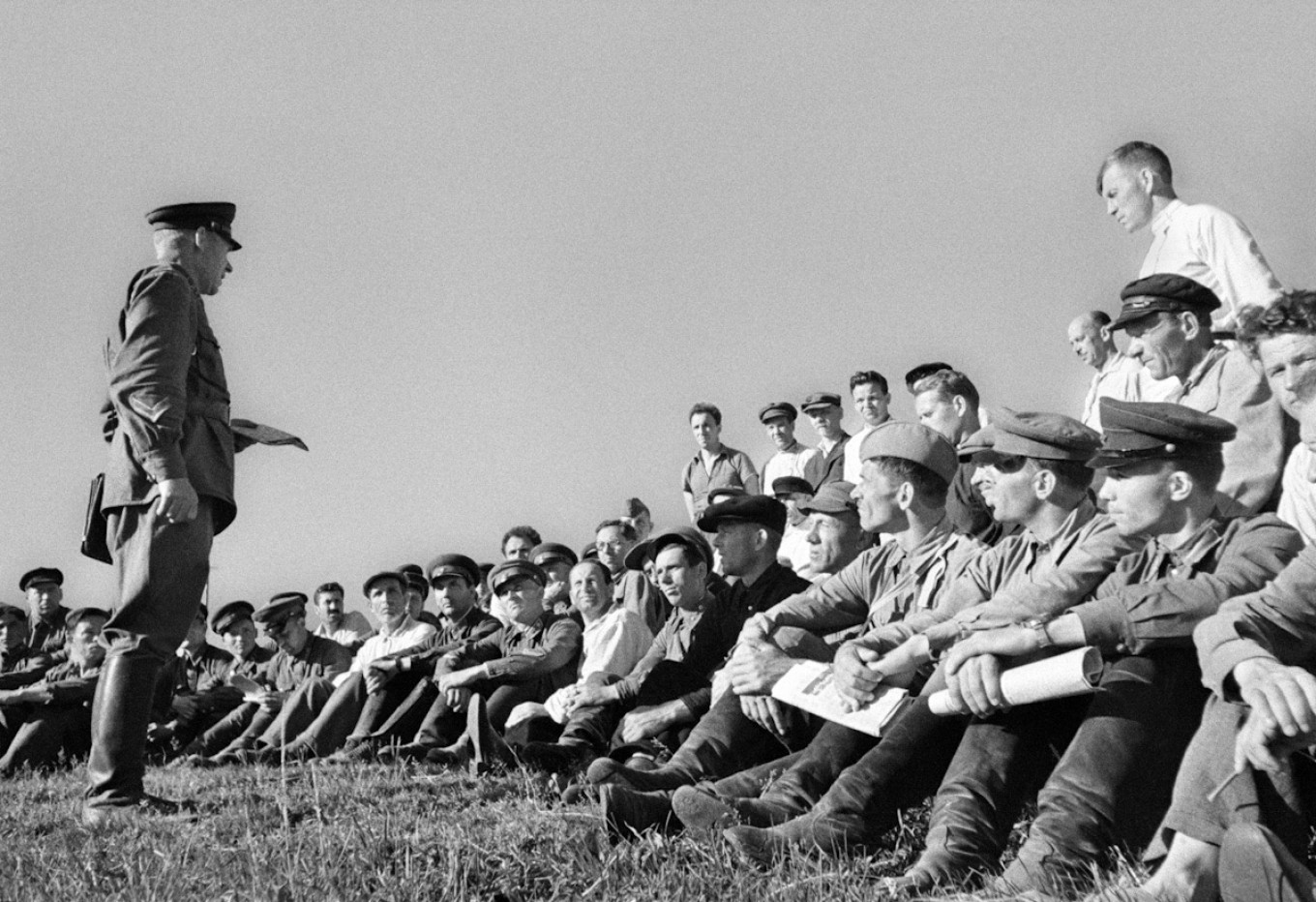 Arkady Shaikhet / The Lumiere Brothers Center for Photography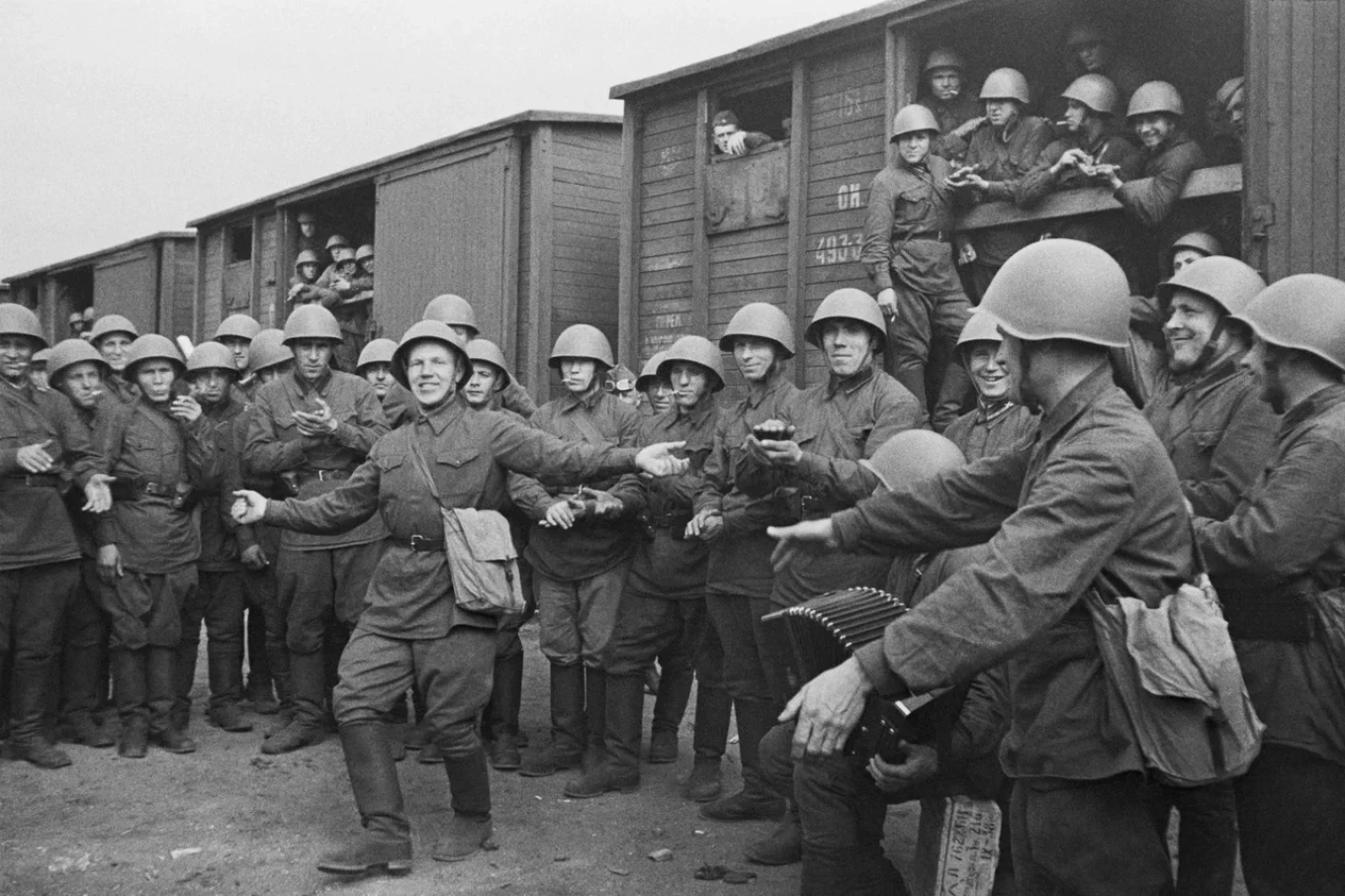 Alexander Ustinov / The Lumiere Brothers Center for Photography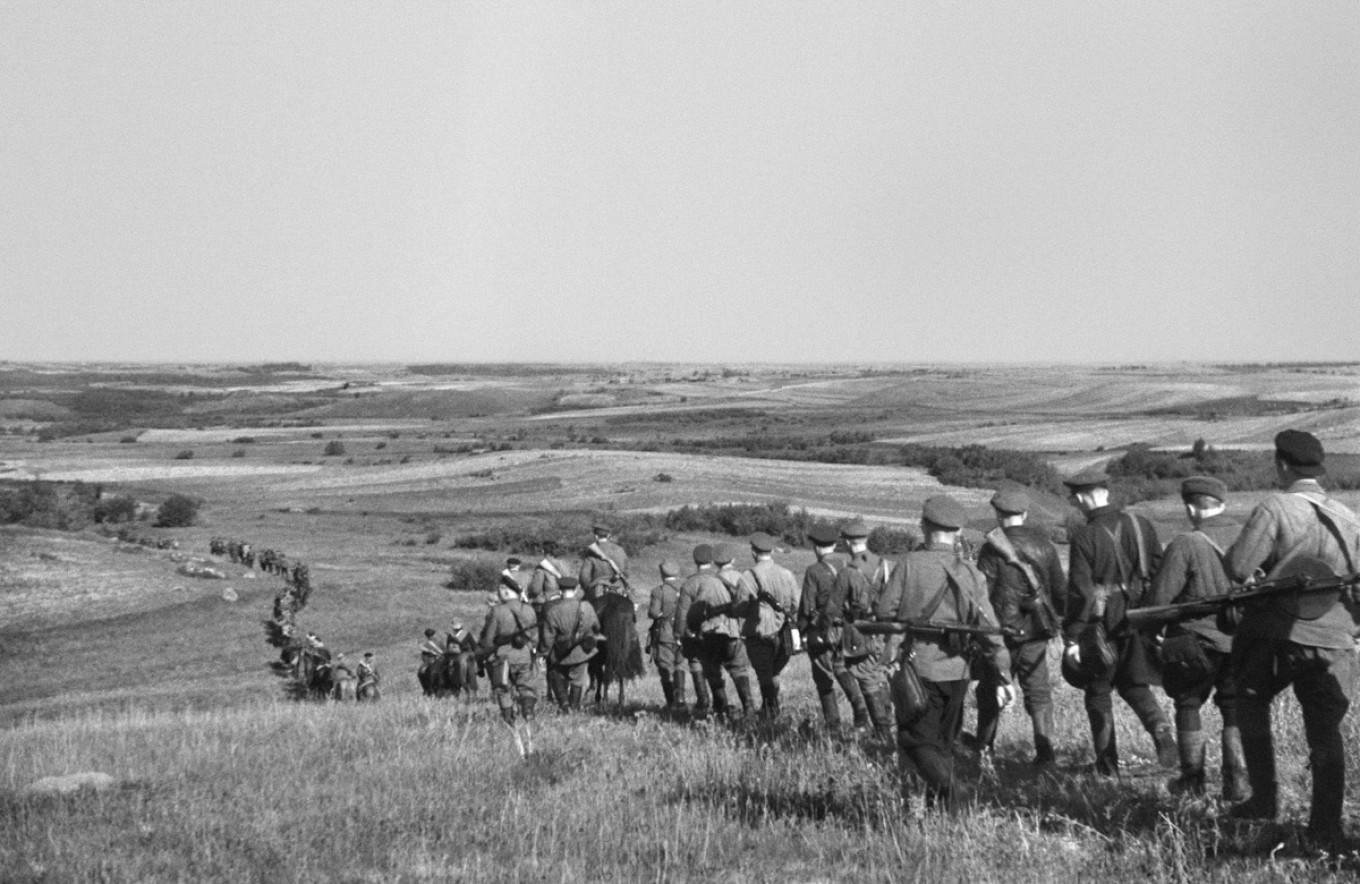 Mikhail Trakhman / The Lumiere Brothers Center for Photography