A bridge in northern Russia has disappeared in what nearby residents say was a case of theft.
The rail bridge near an abandoned Murmansk region village had been dismantled several years ago, the mvestnik.ru news website reported Monday. Aerial footage shared on social media on Monday shows the opposite sides of the structure with its span over the Umba river missing.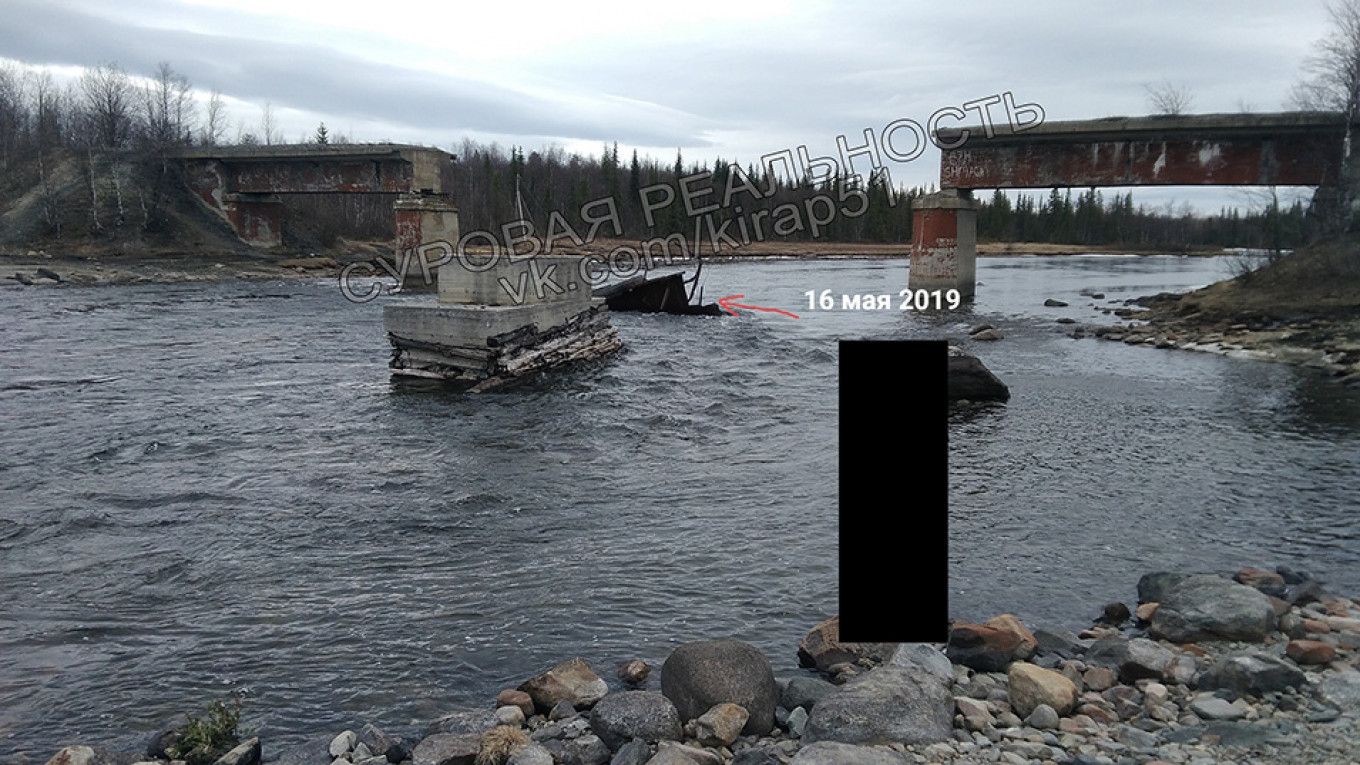 Residents believe the span was stolen because photographs said to be taken in mid-May showed a metal structure sticking out of the water. Monday's photographs show that the metal structure has disappeared.
"Natural phenomena could not have brought down the bridge," the authors of the social media page that shared the images said. "Metalworkers likely pulled the structure into the water, where they slowly took it apart for scrap parts."
"Even if you drag an icebreaker here, it's strange that a nearby road bridge standing at a lower height wasn't knocked over," they wrote.
A lawsuit has been filed with local police, who were quoted as saying that the bridge owner may have dismantled it himself.